Thank you for your support, Nico. It is a smart decision for you to choose Video Grabber Pro instead of RealPlayer. In order to make a better comparison between two of them, I'd to give you the differences in details.
1. Video download
RealPlayer can download videos if your system is windows or OS X, while Video Grabber Pro is applied for all the systems. With Video Grabber Pro, you can download videos as you like.
2. Plug-ins
RealPlayer has plenty of plug-ins, although you don't have to install them all, it's easy for some users to install them by mistake. On the contrary, Video Grabber Pro has no plug-ins or add-ons.

For these, we can't just deny the utility of RealPlayer. It enables you to convert various video formats and supports you to play different format video. What makes you delighted is that Video Grabber Pro has these features, too.
In addition, Video Grabber Pro makes you download and convert videos in batch mode, which saves you a lot of time and omits troubles. It automatically detects the video URL and download it on the condition that you run it before playing the video.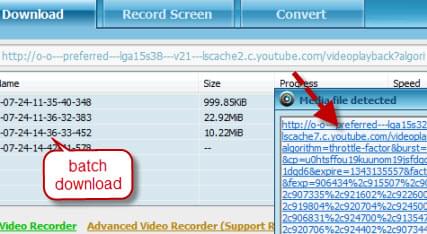 If your RealPlayer no longer worked, why not try its substitutes? Maybe you will be surprised.