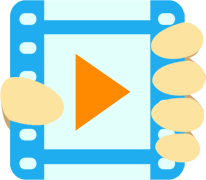 Video Grabber
Video Grabber is the best free online video grab app which helps you grab videos from YouTube, vimeo, dailymotion, break and other online video sites. By entering video URL address and click download, videograbber.net will automatically detect and find the real video file for you, you only need to save video to your PC. So that's the process: Copy Video URL, Paste URL, Download video, easy as 1, 2, and 3.
Grab online video is easy
Grab video from 1000+ video sites
You can easily grab video from most popular video sites like blip.tv, 5min.com, Break.com etc.
All Video-sites Supported by Video Grabber Online:
Auto Grab videos
Just copy and paste video URL address, the video will be grabbed automatically.
HD video Support
You can grab HD video from YouTube and other HD sites like Vimeo.
100% Free and Clean, No additional apps
No need to download anything and you do not need to be registered for the program, best free online video Downloader and manager.
Tips about Grabbing live video and TV
Grab Live Streaming videos
Some famous video and TV sites like Hulu, CNN, Netflix etc, are offering live streaming video, movie, TV show and episode in RTMP, which don't have any actual video file there, you can't grab videos using common video grabber software, then screen video capture is useful for grabbing these videos, just like grab screen video. We Recommend you use:
How to download RTMP video streams
For downloading videos from sites, like Yahoo! Screen, NBC, MySpace, ABC, OVGuide, Crackle, MTV and more, you are likely to be blocked if you are using a normal video downloader.
Since more and more video websites stream videos over RTMP proprietary protocol, namely, the videos are protected. Fortunately, the Advanced Video Recorder of Video Grabber Pro is dedicated to downloading RTMP/RTMPE video streams. With it, you will not miss any episodes and movies you like.
User's Comments and Reviews
This site really helps me grab online videos for free, I like YouTube HD videos and always want to find a way to save them to my iPod, I use this site to grab videos into MP4 format and sync to iTunes. Nice Work!
5 stars Recommend!
---- Alice From CA
Videograbber.net is the best free services to grab video in FLV and MP4 format, I use this site to grab videos from Vimeo and blip.tv, which is my most favorite video sites. Thanks!
5 stars Recommend!
---- David from US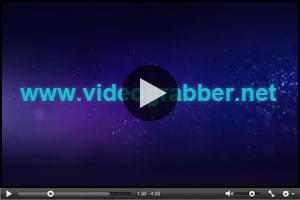 Video sites Supported
Dailymotion

http://www.dailymotion.com

Vimeo

http://www.vimeo.com

Break

http://www.break.com/

Blip

http://www.Blip.tv

Metacafe

http://www.metacafe.com

TruTV.com

http://www.trutv.com

Google Video

http://video.google.com

IGN Game video

http://www.ign.com/videos

Goear MP3, Music

http://www.goear.com

Ustream

http://www.ustream.tv

Spike

http://www.spike.com/

Aniboom

http://www.aniboom.com

123Video

http://www.123video.nl
Currently we are working to support more video sites to grab, if you have any good videos sites, Recommend them to our technical engineer.Contact us
Award & Partner
What Videograbber.net does?
This site is designed for users who don't want to download any program or shareware to grab videos from their most loved video sharing sites. You just need to bring URL of the video address to videograbber.net, it will automatically find the real video files for you, then you just click and save video file to your PC.
How to Grab videos
Help and resources
© Copyright 2004 - 2016, VideoGrabber.net, All rights reserved