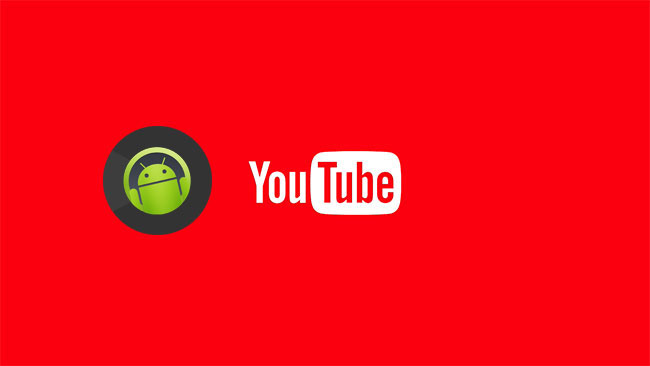 Nowadays, people prefer to make use of their Android or iOS mobile phones to browse internet, listen to music, check updates of social media accounts and watch YouTube videos. Most of the time, when we find some funny and informative videos on YouTube, we may preserve them for future playback. However, we cannot achieve that because YouTube does not provide direct download option.
The traditional way of getting a YouTube video is to download it to a computer and then transfer it to a phone. This is time-consuming to some extent, and alternatively we can directly utilize YouTube download manager for Android. Google provides a huge number of download apps for Android users while only few of them are free and workable with YouTube. Below are top 5 YouTube download managers for Android.
1
Video Download Capture
Video Download Capture is a professional program that can finely download online videos to local disk. It supports most of video hosting sites, including YouTube, Vimeo, Dailymotion, etc. This tool can perform multiple downloading tasks simultaneously. In addition, this program also features a powerful function – video detecting. With the detect function, the program will automatically download video.
i
Download and install the application
Click the button to download this downloader and then install it on your PC.
ii
Copy and paste URL
Search the video that you wish to download and then copy the link. Next, launch the program and then click "Paste URL" button to start downloading.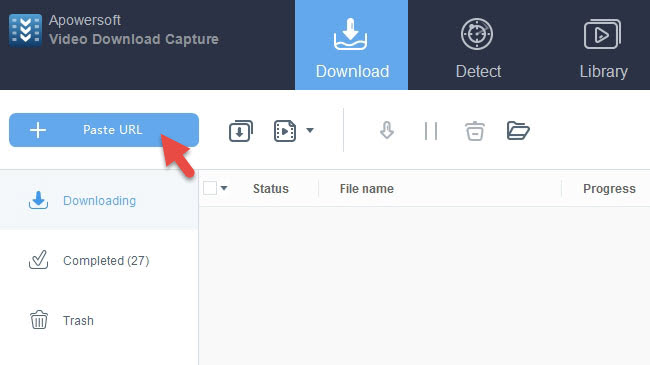 iii
Download video with detect function
For the protected videos, you may try using detect function to capture them. To do this job, you can go to "Detect" tab and then input video URL. Play the video with the built-in browser. The program will add to download automatically.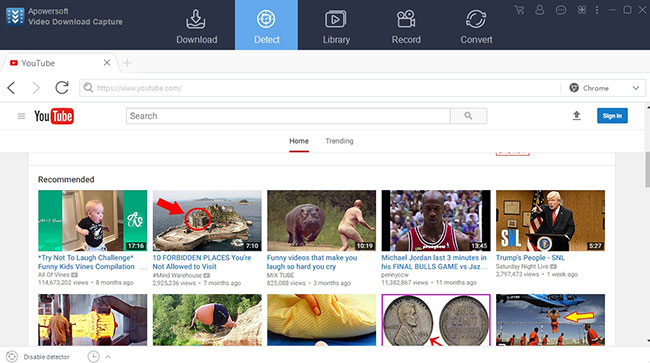 Furthermore, you can export the downloaded video to your Android devices with the application. Firstly, connect mobile and PC via USB cable. Next, go to "Completed" tab and then right-click the item that you need to export. Choose "Add to" > "Add to mobile". The video will then be downloaded to the Android device.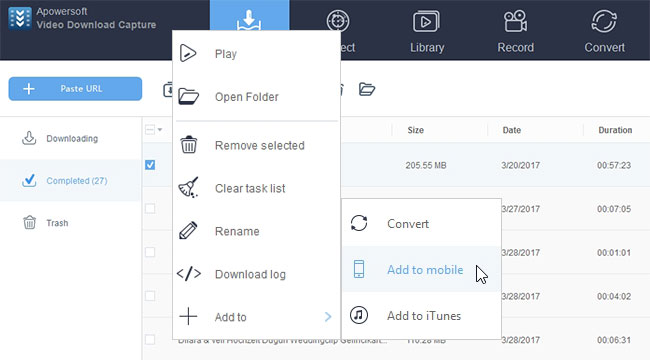 2
YouTube Download manager for Android
This tool has a clean and simple user interface which allows us to download any type of files including video clips. But this application is a little bit complicated to handle because it is not for downloading video only. You have to search through all downloaded content in the app for the purpose of finding out the downloaded video in the phone. How to use it? Simply enter the URL of the video or type in the keyword, and then click the download button. After downloading, we can play the video with its built-in media player.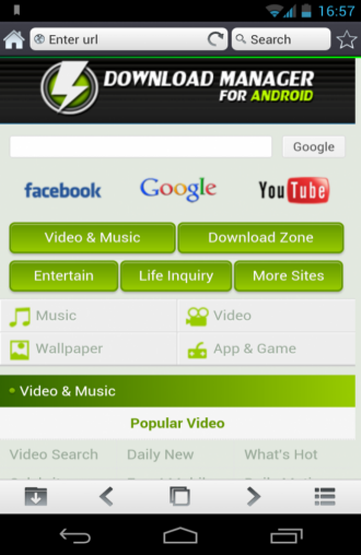 3
Snappea
Another Android YouTube download manager is Snappea. Not only can it be used to download YouTube video, but also download videos to MP3 file directly. There're loads of notifications popping up now and then. We'll need to close them manually, which is really annoying.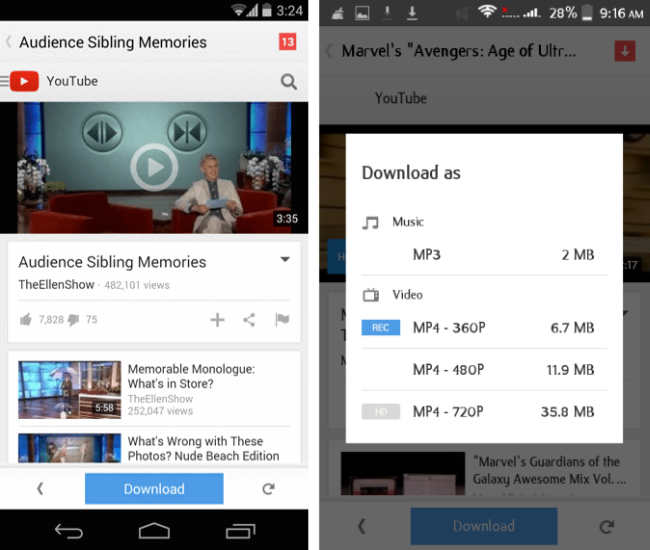 4
AVD video downloader
AVD video downloader is a download plug-in, specially developed to download videos from the browser. How is it done? Download the application first and then search the video on the browser. Tap the link of the video and then select AVD when the menu appears. It is only workable for some YouTube videos. In addition, it comes with pop-up ads. If we don't want these ads, we might as well purchase its pro version.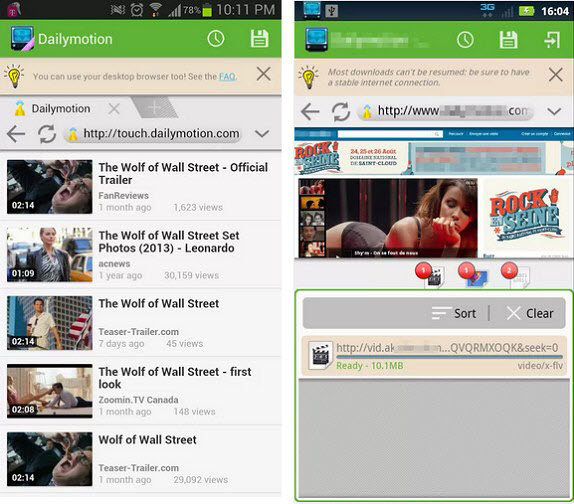 5
Free Video Downloader
File Video Downloader is a free app which can download YouTube videos for people who are using Android phone as well. It has its own browser by which we can find videos to download. How does it work? Simply download and install the application on the internal memory of Android phone, select or search the video on the browser, click on the download button on the lower part of the tool and the video will be saved to your Android phone. The sad part here is that it cannot download multiple videos at once.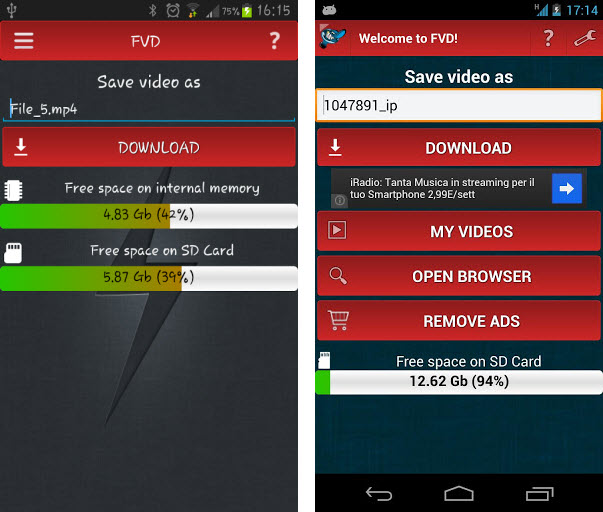 Conclusion
All of the Android download manager apps given above are very useful. However, it is strongly recommended to take advantage of the first one because it is jump-packed with great features and it is easy to use as compared with other ones.
Tips: when you have too many media clips or other stuffs piled up on your mobile, you can manage your android data using the Apowersoft Phone Manager. This can help in importing, exporting and deleting videos using a computer. In addition, it can also manage different files from Android including apps, messages, contacts, music and photos.