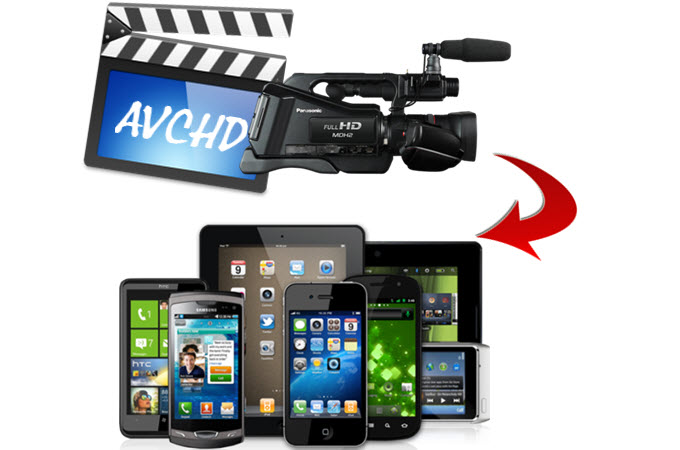 What is AVCHD format?
Do you know the specific meaning of AVCHD format? Actually, AVCHD, whose full name is Advanced Video Codec High Definition, is not a video format, but a video container with audio and video codeced in different compression standards. The popular tapeless digital camcorders like Sony, Canon, Panosonic, and JVC just record and produce videos in this format. This kind of video file usually ends with the suffix .mts, .m2ts, .mod, and .ts.
AVCHD video is stored using the MPEG-4 AVC/H.264 video compression codec, and with audio in two kinds: compressed form – Dolby AC-3 or uncompressed form – multichannel PCM. If you just bought a camcorder, shot some videos and intended to playback them on your iPhone, Apple TV, PSP, PS3, Xbox, Mobile Phone, how can you do that? Just get one AVCHD converter from below now!
4 Prominent AVCHD Converters
Video Grabber
Pros:
Once you open Video Gabber on your web browser, you will find its interface is so attractive and fun to use. You just need to trigger it by clicking the "Convert video" tab and hitting "Select files to convert" big black button.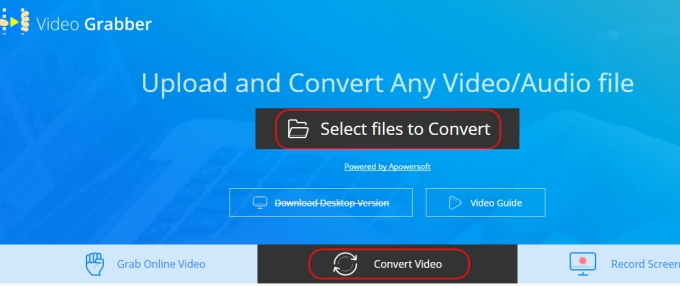 Although it is a very handy and free AVCHD converter, it has the ability to help you do many fantastic jobs including converting video or audio from one format to another, grabbing online videos by inputting video URL and recording any screen activity as you see on your computer. Don't worry; there is no any limitation for using this online service.
Cons:
It doesn't allow you to set detailed conversion parameters for the output video. You have to visit the website and have internet on your PC every time you use it. Though you can make simple video editings via it, there are no any options for you to preview the effects before converting.
Video Converter Studio
Pros:
As its name implies, it is not only an AVCHD video converter, but also an all-in-one video utility allowing users to convert videos, download videos, make MV and record videos. It should be nominated as the first video conversion tool among the 4 ones talked here.
From a video conversion perspective, it is very professional, flexible and fast. It supports converting tons of video formats to a wealth of other video formats. Before converting, it even enables you to customize the video parameters such as video/audio bitrate, video/audio codec, sample rate and frame rate. It also provides the real-time editing and preview features so that you can trim, crop, cut, and add audio, watermarks or subtitles with live effects.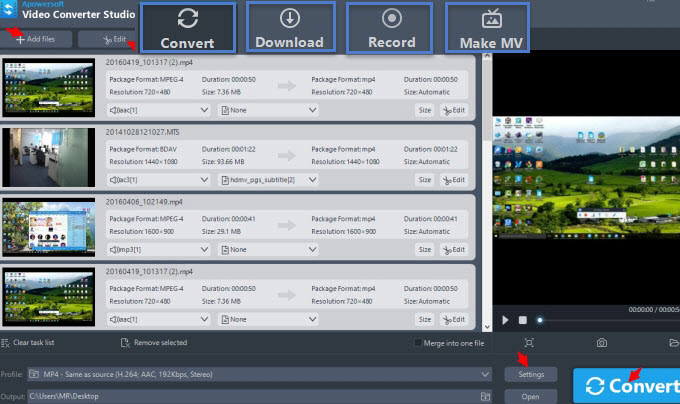 Plus, if you want to convert AVCHD to GIF, just preset the output format as GIF, and convert it straightly. Another very fun thing you can do with it is that you can make MV by using memorable photos, choosing your favorite transitions and inserting sweet songs. All in all, it is a powerful tool which can do many more jobs smoothly than you might want to.
Cons:
If your computer hardware configuration is too low which results in using too much CPU and memory, so sometimes you may encounter system cotton and software crash. It doesn't use GPU acceleration, which results in using too much CPU for converting.
AcroK MTS Converter
Pros:
It is not a bad companion for Sony, Hitachi, or Leica video camera owners who need to convert MTS or TS videos to MP4, MOV, AVI, WMV, MPG, M4V, MKV, etc. It provides options for you to make preset for converting AVCHD videos to play on iPad, iPhone, Apple TV, Smart TV, Surface tablet, Google Nexus, Kindle Fire HD, Samsung Galaxy Tab, BlackBerry PlayBook, Nook HD tablet, PSP, WDTV, Nabi 2, Xbox One, PS4 and so on.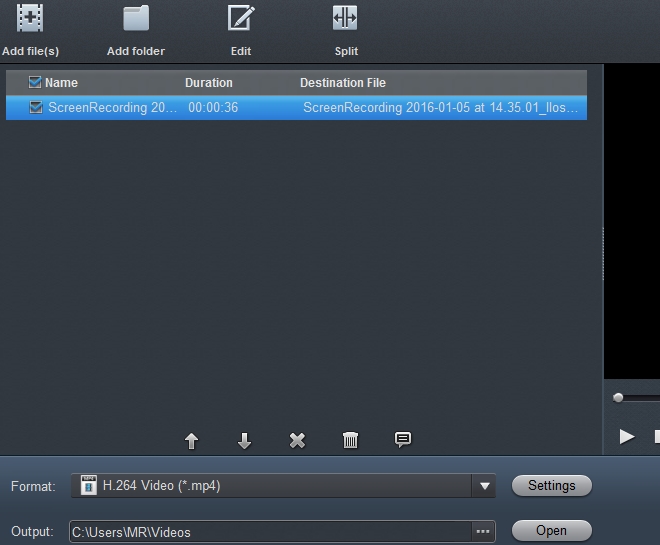 It supports adding subtitle in .ssa, .srt, .ass format, cutting unwanted segments, adding 3D effect, watermark, audio and so on.
Cons:
One annoying thing about it is that it is very unstable to use and will crash from time to time. While you are running it on your computer, it will make your computer operate sluggishly.
Converterlite
Pros:
If you want a free AVCHD Video Converter, you can try Converterlite. It uses FFmpeg project to convert videos or audios. Its interface seems not to be very elegant, but it supports many audio formats: MP3, MP2, WMA, QTS, WAV, M4A, AC3, QuickTime Audio, PCM, AAC, FLAC, OGG, Vorbis, Real Audio, Wave format, and video formats: MP4, H.264, AVI, WMV, MOV, FLV, DivX, M4V, XviD, QuickTime, MPEG, DVR, and more. Similar to other video converters, you can use it to convert videos for various kinds of mobile devices.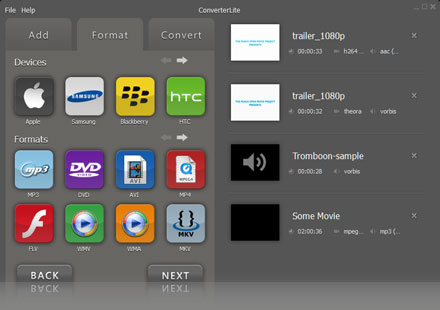 Cons:
The installation package size is not large, but you need to wait for a long time while installing it on your computer.
Conclusion
According to the main functionality and usability, we pick out the 4 top-rated converters from millions of converters in the market. Each of them has its own advantages and disadvantages. However, Video Converter Studio wins out for its powerful functions and streamlined user-interface. Anyway, if you find other AVCHD video converter alternative or want to have discussion, please write it down in the comment form.