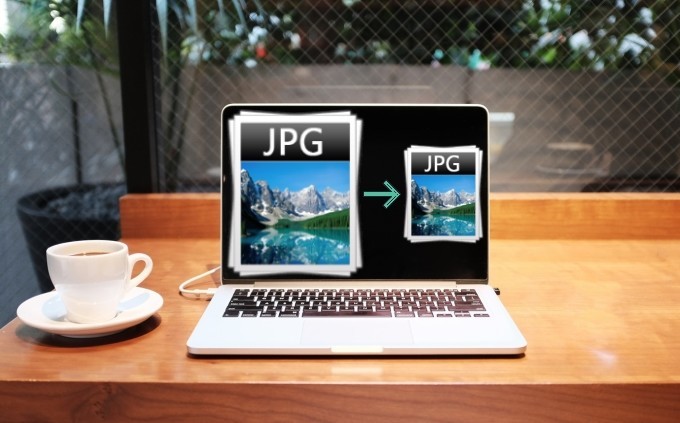 One of the fastest ways to send a number of photos at once is by compressing them into a smaller file size. However, to do that more efficiently, you need a compressor which can help you batch compress photos. Here is the list of some of the best tools which will allow you to compress your photos by batch.
3 ways to batch compress photos
Online Image Compressor
The first program on our list to help you batch compress images is called Online Image Compressor. This web-based tool is one of the best image compressors that has recently become available. Moreover, it has a very easy to use interface. Even first-time users will know how to use it as soon as they open it. Furthermore, it can compress files by batch safely. It reduces the file size of the images without compromising their quality. You can compress your images by following the steps given below.
Go and visit its official webpage.
Upload all the images that you want to batch compress by clicking "Click to Add Image" or just simply drag and drop the images into the drop box.
Once the images are uploaded, choose from the following options which include Size, Normal, and Quality. Click the "Compress" button and then hit the "Download All" button to save all the compressed files.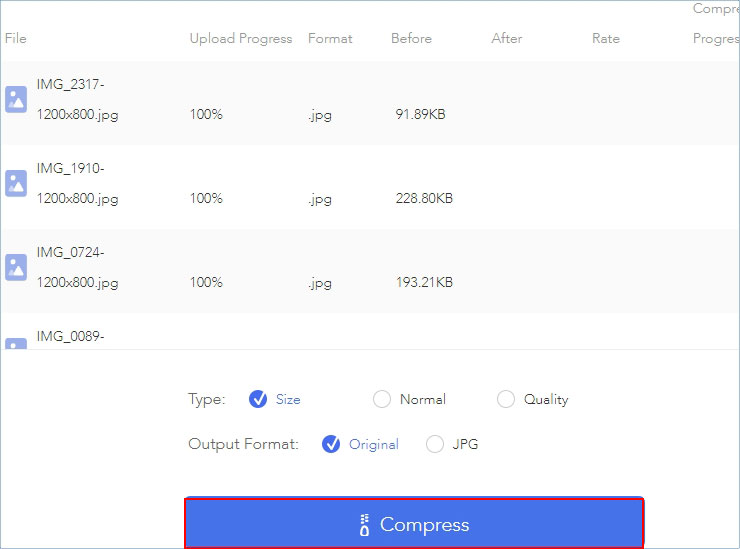 Key features of Online Image Compressor:
It doesn't require you to download or install any program.
There is no limitation to the size for each file you can upload.
It supports all the popular internet browsers.
It can compress files at high speed and produce files with high quality.
Bulk Image Resizer
Another online application which you can use to batch compress pictures is called Bulk Image Resizer. This tool is simple to use and lets you resize multiple images by choosing the scale and the dimensions for the output images. Moreover, this program is absolutely free and safe to use. Furthermore, you can also adjust the display screen according to your choice by using the menu on the left side. Resize your images by following the procedure below.
Go to your web browser and visit its official website.
Drag and drop the images into the drop box or click the "Choose Images" button to add your photos.
Select all the images you have uploaded. Once done, select the scale and the exact dimensions and then click "Start Resizing".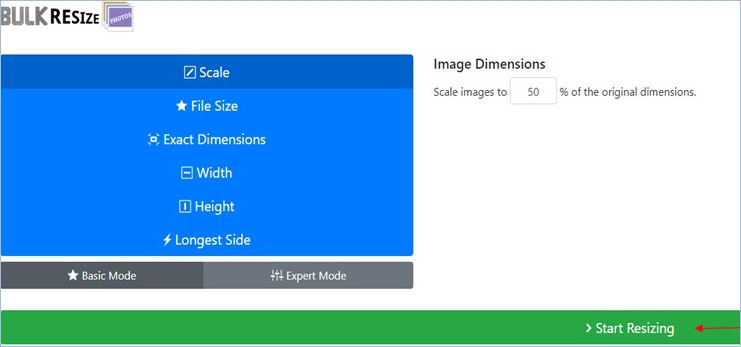 Batch resize images using Windows 10
Resizing your images manually on your PC is a very tiring and inefficient thing especially if you resize them one by one. Though you can resize images using paint on your PC, it is very time consuming and sometimes it can be quite ineffective. Luckily, you can batch resize multiple images using your Windows 10. To get started, check the steps below.
Get the Image Resizer for Windows 10 on your web browser. Download and install it.
Open the folder where your images are saved. Select all of them and then right click to show the vertical menu.
From there, choose the "Send to" option. Choose "Mail recipient".
Select the file size you want and then click "Attach".
Finally, type %temp% and in this folder, you will find your resized pictures.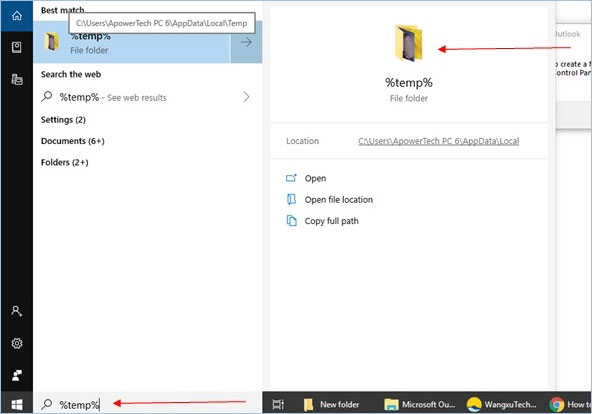 Conclusion
These are some of the best ways to batch compress photos in order to send them online easily and quickly. With these ways, you can send or share your files with less effort. And if you are looking for a safe and trusted file compressor, I highly recommend you use the Online Image Compressor.