Speaking from a broad sense, Vimeo is kind of community platform that people can upload, share and view videos. The video contents on vimeo are all-inclusive, such as everyday life, sports, films, nature, etc. Well, since some people upload videos, other people also want to watch and download vimeo videos, but unfortunately vimeo doesn't provide download service for users. So, here is a point: how to capture vimeo video?
Search "capture vimeo video" through google, there will be thousands of choices, which definitely confuses you to be unconscious of which one is better for you. Well, this problem also bothered my friends a lot until they get www.videograbber.net I recommended. It's kind of vimeo video grabber for free that you don't need to download.
Grab vimeo video with Video Grabber
As for the procedure of capturing vimeo video with it, you should just put your video url into the blank and then press "Grab it" button. Then you'll get your video by clicking "Download" after the video that you want to grab shows up. It's quite easy, isn't it?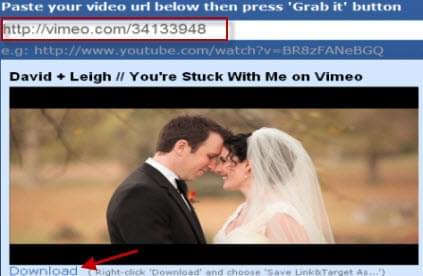 What should I do if there are some video websites that the app can't recognize, which we believe is actually possible? Well, at this time, I think you need Video Grabber Pro, which is a professional media grabber combined with video, screen video and audio grabber.
Download directly and Record Screen
Besides the same operation as Video Grabber above, the "Download" part of Video Grabber Pro includes automatic recognition function, which means it can grab vimeo video automatically while you are watching the video.

As the name implies, "Record Screen" can record the screen you selected by clicking "start", and the video effects are exactly same as the original one, which can solve the problem of unable to recognize the video under protection. By the way, if you want to rip audio off the video, it can also do it.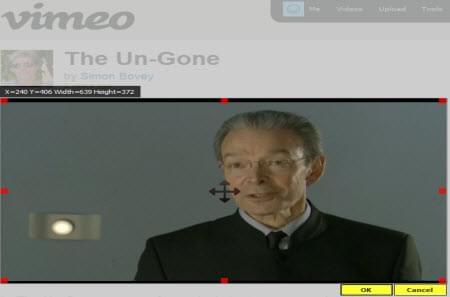 Format conversion
Furthermore, another major feature of the software is format conversion, which means it can convert the video into any formats according to your preference, such as AVI, MKV, MP4, FLV, DVD and so on. You should be in need of it if you want to watch videos not just from your computer.
Comparing with other software
Let's say savevid.com and keepvid.com that most people are familiar with, both of which are free tool to capture videos from streaming video sites. It is said that they can support many sites, like YouTube, Dailymotion, and Vimeo, but I tried some vimeo videos, and I'm not sure they can work all. And I believe some other freeware have the same problems, too. But these problems are totally fine with Video Grabber Pro.
Overall, vimeo is a popular video website that people want to not only upload their videos, but also capture video from vimeo. Video Grabber and Video Grabber Pro, which both are powerful vimeo grabber, can exactly help you. FYI, they can grab videos not just from vimeo, but other video websites, say, grab videos from liveleak. No matter which one you're gonna choose, you'll never regret your option.