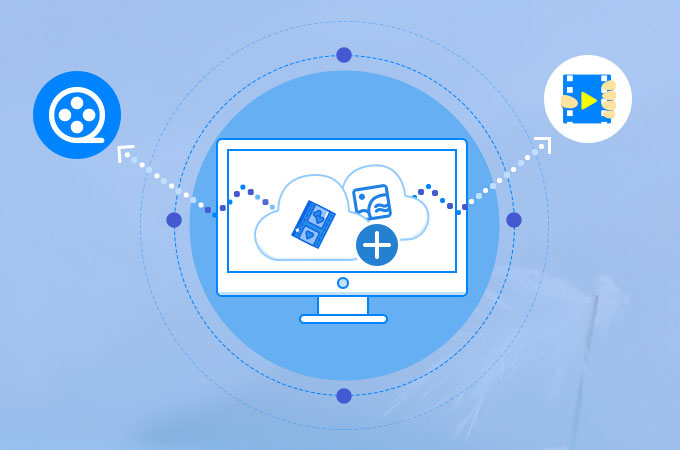 Sometimes, we may need to create slideshow for a different variety of occasions. It can either be for a school presentation, or for greeting a friend on his birthday, or even for making a wedding video. For these occasions, many people try nowadays to combine video and photo to make our presentations attractive for the people who watch it. If it is for school purposes, we often insert photos that will help our classmates and teachers understand our topic that is being shown on the video in more detail. For slideshows to greet our relatives, we can insert old videos or photos together for a more emotional moment. In these as well as similar scenarios, we will need a program that can help us create our ideal video. Here are some slideshows makers you can use for this purpose.
2 Free Video and Photo Combiner
ApowerShow
ApowerShow is a brilliant program which you can use to create and edit slideshows easily. By using its drag-and-drop feature, you may add your saved pictures and videos with a single click. Moreover, you may also insert background music to enhance your video for a lively and memorable outcome. Aside from that, this tool has a comprehensive interface for users from any experience level to be easily familiar with every function and feature of this application. This app is also an ideal program to meet all your needs in video making. You may use this app not only to combine videos and pictures but also to do video downloading and record screen activities.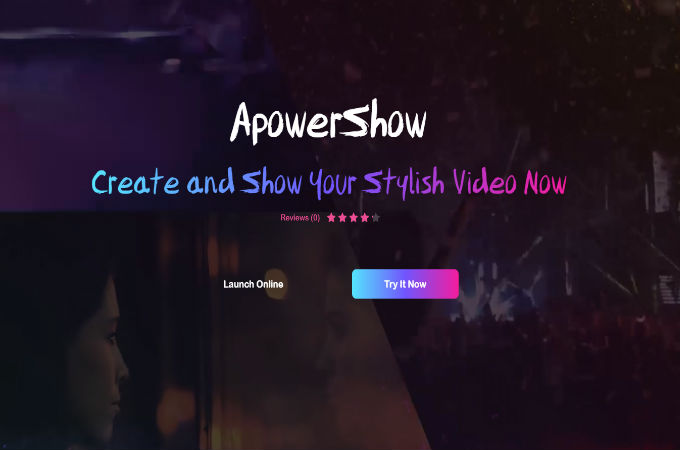 There are two ways on how to do these activities via ApowerShow:
1. Combine using MV Function
Add images and videos using its MV feature. In case you wish to learn more, you can follow these simple guidelines to learn how to do it step by step:
Download and install ApowerShow on your computer or launch it online by clicking the "Launch Online" button that is located on the official page.
From the main interface of this application, click on the "MV" button.

Click the "+ Add files" button and choose the photos and videos you need to create your slideshow to be added to the program.

Sort out the sequence of your photos and videos. You may trim some parts of the clip you have inserted by clicking the "inserted video" > "scissors icon" > adjust the line indicating the duration.

If you want to add background music to your creation, from the right-hand side of the "MV" tab you can click "Music" > "+ Add music" > and afterwards select the soundtrack you wish to use.

Finalize your video and save it to your PC by going to the "Export" tab and clicking the "Export" button.
2. Combine using Split Screen Function
Use the Split Screen function to combine your images and videos. Here are steps to learn how to do it smoothly.
First, go to "Split Screen", then select the collage you intend to be used under the "Style" tab.

Add videos and pictures by clicking the "+" button. The number of windows need to fill out is depending on the style you selected. You may also add filters and music to enhance your video.

Once everything is settled, you can eventually save your video by going to the "Export" tab and click "Export".
Proshow
Proshow is a video and photo combiner which you can use without installation or downloading from the official website. However, you have to create an account before you can utilize this program. This web-based tool is a great photo and video combiner which has 950+ built-in effects and creative themes available to your use. You may also import your videos and images from video sharing sites like Facebook, Instagram and Flickr.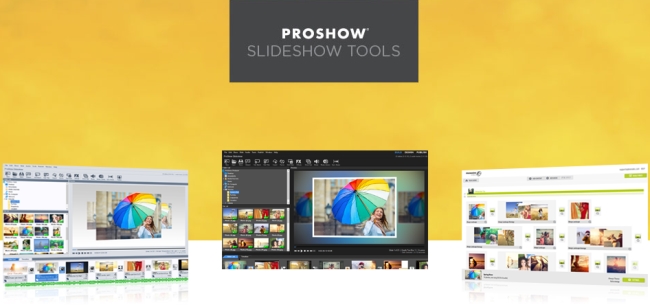 First and foremost for its usage, go to its official website where you need to create an account. After signing up, select a theme and a name for your slideshow.
After that, add images and videos by clicking the "Add Content" button.
Once the photos and videos are in proper sequence, add an animation to them by clicking the "square" button. You may also add a caption, rotate or duplicate your images by simply clicking the video you wish to edit.
You may as well add music to it by clicking the "Add Music" button then upload your mp3 file.
Once everything is in place, create your slideshow by going to the "Build Video" tab and select "Click to Build Video" from the available options.
Lastly, download and save the video in your computer. From the top of the page, click on the "Downloads + Videos" button then "Download". For free users, you can only select the standard quality that is 360P.
Comparison
The mentioned programs above are all brilliant tools when it comes to creating slideshows. These apps are all have a web-based version which can help you combine pictures to video without installation of the software. However, when using Proshow, you may need to sign up and create an account and confirm it in your Gmail account. In terms of video quality, Proshow is limited to standard quality only. You may need to pay to get higher video qualities. Unlike ApowerShow that is almost a one-stop program allowing you to download videos, record screen activity, make split screen videos and edit videos. Proshow is limited to be a tool for slideshow making.