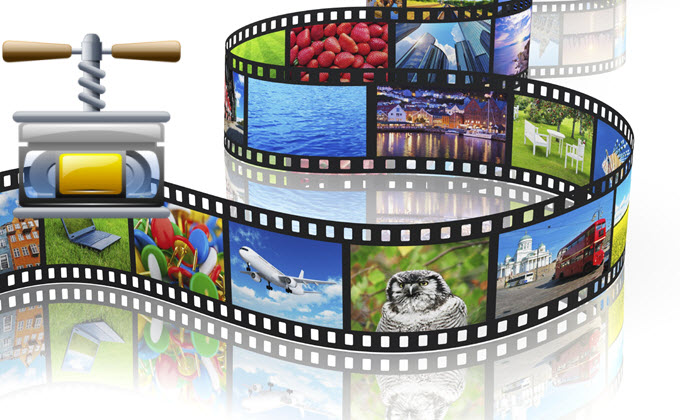 There are many drawbacks files in large size with, for example, taking too much storage memory, making computer laggy, hard to upload to video sharing sites and limited to be emailed to others, etc. People come up with a lot of available methods to fix this. We can use compression software like Winrar to compress MP4 files as .rar files, reduce the resolution, cut out the unwanted video clips or convert MP4 to lightweight flash video format. No matter which method you choose, below 6 apps you must be interested in with their unique features and good performance.
MP4 compressors that can shrink video volume
Video Converter Studio (for Windows)
One of the features that distinguished this software from other MP4 compressors is its ability to let users customize a certain size to the file within the range it provides. For instance, if your original file is 36.13MB in size, the software gives you the choice to designate a size between 2MB to 84MB for the output file. This sounds to be very complicated to achieve as there are few apps available for that. If you look further into the following steps, you'll find it's really easy to reduce MP4 size with it.
i
Open an MP4 file in the software by clicking "Add files" button after you downloaded and installed it well on your PC.
ii
Click "Size" button, a pop-up named "Limit the output size" will appear, enable "Custom" and you can enter the number into the box then.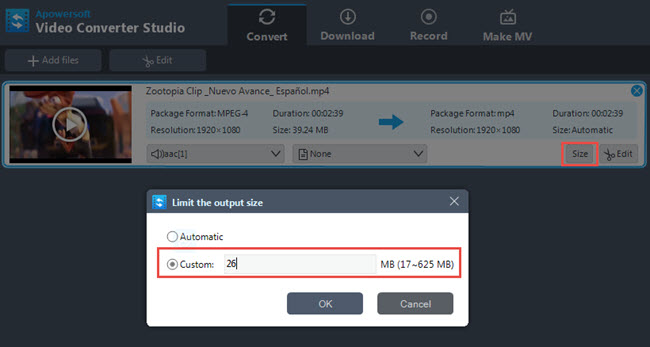 iii
Drop down "Profile" to select a format for the file if you want to convert it from MP4 to another one.
iv
Press "Convert" button to save the file with a much smaller size.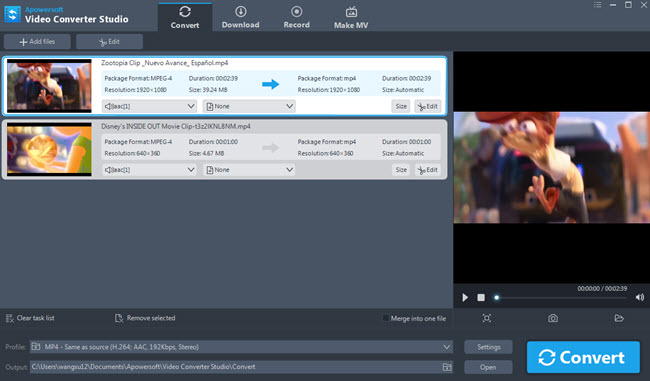 Windows Movie Maker (for Windows)
Movie Maker is known to us a piece of free video editing software workable for PC-end users. It also lets you compress MP4 files easily if you find out its hidden feature. Before you output the file, you can create your own custom settings for the video, for example, automatically change the video resolution, decrease the video bitrate to a smaller one, etc. This can help you greatly reduce the file size but the shortcoming is that the image quality will become poor.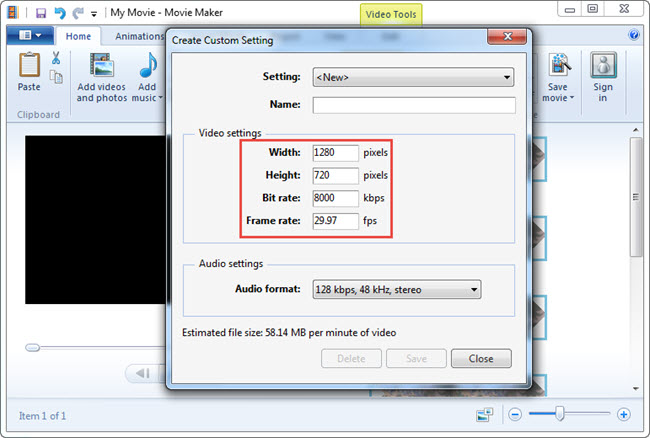 Video Grabber (for Windows & Mac)
Video Grabber is an app that can help you compress MP4 online without costing a penny. It has a clean interface and builds three function modules in it. They are downloader, converter and recorder. For people who need to compress online videos, this is a very deserved option. It has a trimmer that can help you cut off unwanted video parts in "Convert Video" tab. After you open an MP4 in it, click "Edit" and trim the video part that you want to save.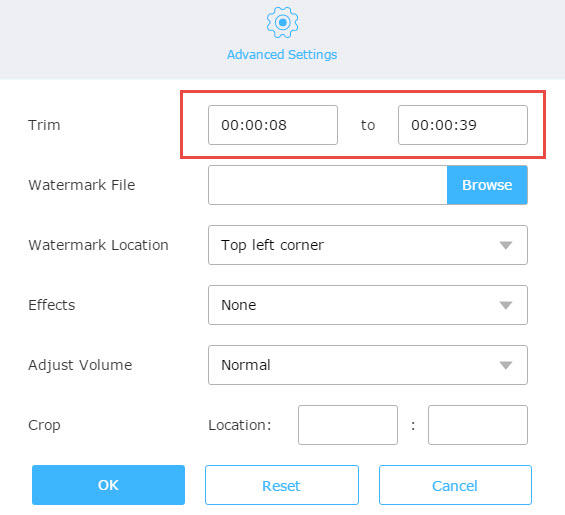 Handbrake (for cross-platform)
We know Handbrake is an open-source video transcoder. It can also reduce MP4 size since video conversion helps to shrink file volume to some extent. Let's take the PC version as an example. After an MP4 file is uploaded, choose "MP4" as the container and enable "Web Optimized" in the "Output Settings" section. Make sure you have selected "H.264(x264)" under "Video" tab. When all settings are done, choose a destination to store the file and click "Start" button. According to the test, the file size will greatly reduce for web display.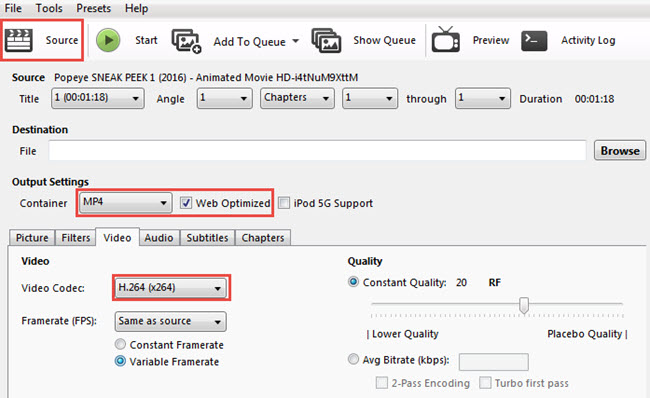 iTunes (for mac)
iTunes is not a real MP4 compressor, as a result, it won't work for most video file types besides MP4, MOV and M4V. But it's a choice if you are having a mac. Here we take the version 11 to illustrate the steps. Open iTunes, click "Add files to Library" and you can then add an MP4 file to iTunes. Click library switcher, select "Movies" under the iTunes menu bar and click "List", this will show a list of all videos in the category of "Movies". Select the MP4 file you want to compress, click "File", select "Create New Version" and then "Create iPad or Apple TV Version". iTunes will begin to compress MP4 file.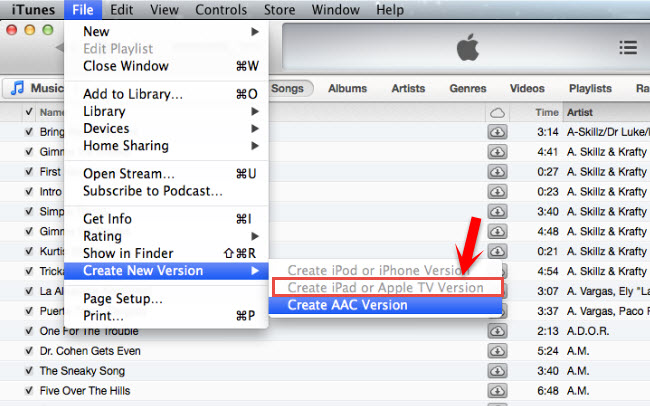 iMovie (for Mac)
iMovie is a video editing program. It comes installed on mac computer(both desktop and laptop). Like Movie Maker, iMovie also has the ability to reduce MP4 size but it might be complicated in handling. Open iMovie, click "+" button and then "Movie" from the dropdown listing under Project tab. Choose "No Theme" or one of the themes you want to use from the pop-up, for example, I choose Bright from the option. After that, click "Create" and you'll be asked to name it. Click "Import Media" button, browse the MP4 file you want to compress, select one then click "Import Selected". Click and drag anywhere on the video strip and a yellow box will appear. Adjust the yellow box size until it covers all sections of the video you want. Click "+" button on the lower right corner in the yellow box or you can directly drag the box to the below grey area. Now you can edit the MP4 video (cut off undesirable parts or crop the video image size), which will affect the final file size. The rest of the thing is to save it to your mac.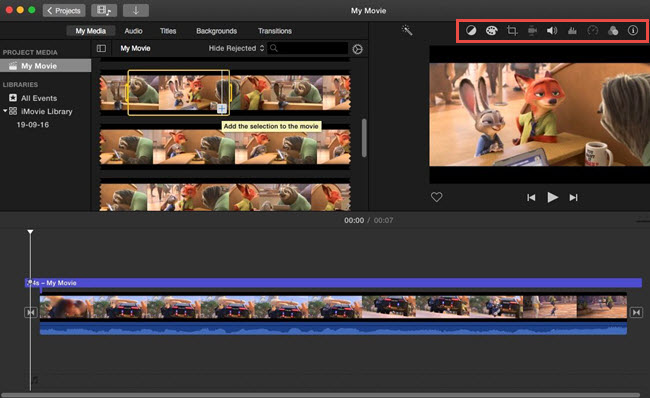 Bottom Line
Which one are you interested in? Tell us if you have better solutions. Sincerely, I don't advise the last one as it is too tedious to use.