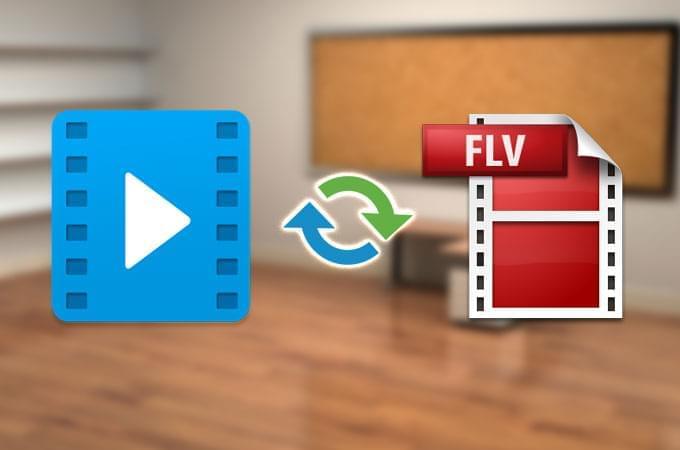 FLV and SWF are both multimedia file types which meant to deliver videos via the internet. They are both playable using Adobe Flash Player, and being used by popular streaming sites such as YouTube, DailyMotion, Hulu and more. These file types give us utmost convenience and practicality because we don't need to download the file formats, but just surfs videos online. It only requires a good internet connection for us to stream files in real time.
FLV and SWF files are very flexible formats that can be used to create movies, online presentations, advertisements, animations, product guides, tutorials and more. These are the main reasons why bloggers, website owners, wordpress fanatics, video enthusiasts and tech users are looking for ways to convert video to flash for delivering via internet or personal networks?
Workable Methods to Convert Video to Flash
If you are looking for a premium or free video to flash converter, read below and discover some of the most popular video to flash converters.
Tips 1: Use Video Grabber
If you don't want to install additional software into your computer, one of the best ways to convert video to flv or swf is by using video grabber. Video grabber can convert video to flash online. And the downloaded video will be saved directly on your computer. It supports popular websites, such as YouTube, Vimeo, DailyMotion, Break, National Geographic and more. A full list of supported websites can be found on their page.
Using Video Grabber to convert video to swf or to any other format is very easy. See the guided instructions below: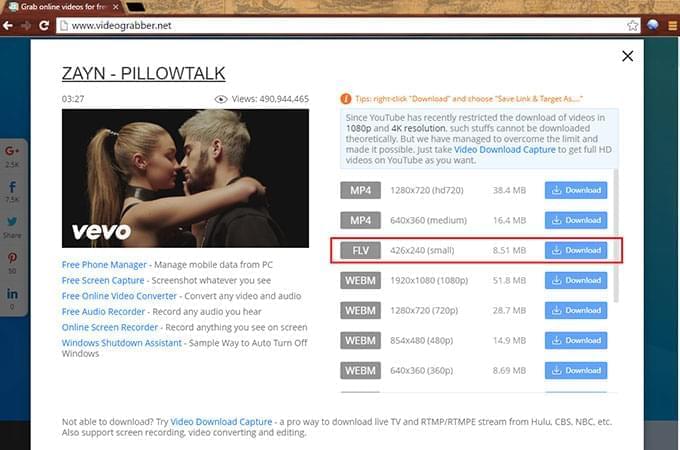 Copy the URL link of the video you want to convert.
Paste in the provided field and click "Download".
A notification window will pop out, click "Download and install Launcher".
A new window will appear, and below is different formats available.
Choose the right format you need from FLV, SWF, HD, WEBM, 3GP, MP3, MP4 and all others.
Click "Download" button and save file on your local hard drive.
Note here: If you want the local video files converted to flash, you simply click on "Convert Video".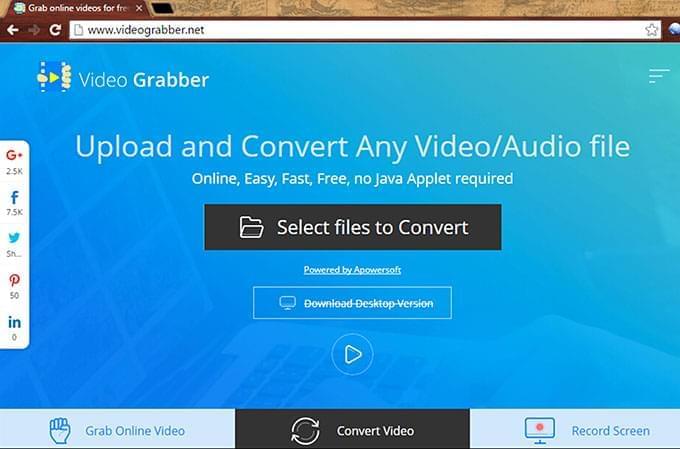 Tips 2: Use Video Converter Studio
For those who need a premium video to flash converter, Apowersoft Video Converter Studio will definitely give you loads of options. This tool does not only convert video to flash, but it also supports two-way file conversion. It can convert video audio formats such as AVI, MP4, FLV, MKV, SWF, MP3, MP2, OGG, AAC and more. Video Converter Studio can preserve 100% video quality. Even much better, it has a built-in editor where you can merge, split, crop, add effects and adjust video settings.
To operate this program, follow these steps: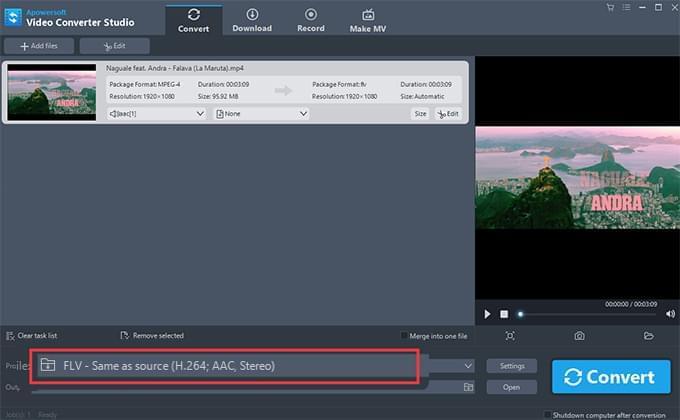 Run and install the latest version of the software.
Go to "Preferences" and adjust settings first before using it.
Click "Add" button to add video content.
You can preview the video by pressing "Play" on the right side of the window.
You can also take video snap shots by clicking the "Camera" icon.
Click "Profile" then "settings" and choose the right format you need from the drop down menu.
Press "Convert" to start video conversion.
Specify your target folder under "Output" tab.
View the converted file on your local hard drive.
Compare the two ways
Both tools are very helpful if you want to convert video files to flash formats. For those who need a free video to flash converter, Video Grabber is always available online. With it, you don't need to install anything nor make registrations, the service is 100% free! Although, being free means there are limitations. Video Grabber does not support all streaming sites and streaming videos. Editing your video is also impossible as it only functions as a solitary grabber and converter.
But with Apowersoft Video Converter Studio, you can convert all types of videos into popular formats. And the other merit is that you can also play your converted video directly on your devices because it supports newer formats such as those on android, iPad, iPhone, PSP and more. Finally, Video Converter Studio is more than just your ordinary flash converter software because you can edit your video, add subtitles, take snapshot and record screen.
Some knowledge about Flash video formats
Converting video to flash gives you a wide array of benefits, some of which are but not limited to:
FLV and SWF files are small in size compared with standard AVI, WMV and MPEG formats.
They can be easily downloaded using third party programs.
Users with broadband and even dial-up internet connections can still view FLV and SWF videos.
They are compatible with almost all web players and browsers.
Users can adjust video settings from HD to standard definition, low resolution and more.
They are easy to work with and tools are widely available for easy video conversion.