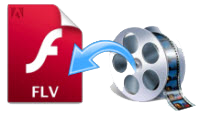 As we all know FLV or Flash Video format is one of many video formats that are available nowadays. FLV format is commonly used to deliver videos online via Adobe Player. And due to the increasing popularity of online video sharing many individuals are now using FLV formats for it can perform well on the internet compare to other video formats. But what are the factors that lead to the demand to convert video to FLV online. One of which is that FLV format is very easy to use for it can download faster and can be played on almost every computer. Moreover, using FLV format can ensure the quality and clear enough for the viewers to watch, it can also blend well with any websites that you post your video with. These are just some reasons why people want to use FLV videos. But in spite of this, many people are still having trouble on converting videos to FLV, is there a best way to do this?
How to convert videos to FLV format for free
Does not know how to convert a video to Flash format? Then worry no more for here are the best ways for you to do it.
Method 1: Video Grabber
In this first solution we are going to make use of a simple yet very powerful free video to FLV converter which is the Video Grabber. Yes, this application is simple because it has a very friendly user interface great for everyone to use. Other thing is the fact that it is online based program that does not requires any software downloads and installations. Aside from converting videos to FLV format, this app also supports conversion to other video formats such as MP4, AVI, MOV, WMV, and the like. Moreover, unlike others this program is free of charge and does not have any limitation in the number and size of the files for conversion. It also converts files at an incredible speed, enables setting of video output, and has a friendly customer support. Except of being a video converter, it can be served as video downloader, screen recorder and audio extractor as well.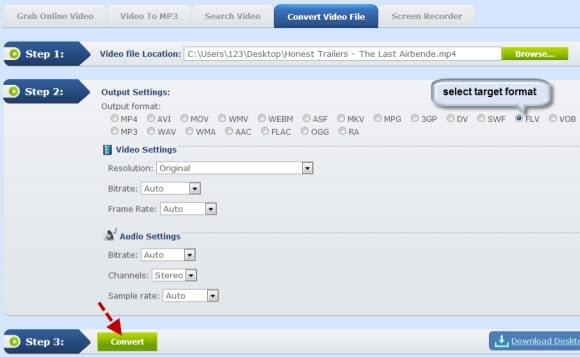 Method 2: Free FLV Video Converter Factory
Next solution, we will be utilizing a free program to convert video files to FLV. From the name itself this app is free of charge video converter that supports numerous video file formats that includes FLV format. This tool can also do some audio file conversion making it a must try converter program. However, in spite its effectiveness for others there is still some drawbacks that are related to it. This concern includes the need for a software download and installing, in only provides converting and does not have added significant features such as basic video editing like video splitting, cropping, and adding effects.
Flawless solution to convert videos to FLV
In an event that you are not satisfied with the above applications that we discussed then here is a more advance program for you. This excellent shareware is none other than Apowersoft video converter studio.
You can immediately feel the power of this application as soon as you start using it. It is a multi feature converter that supports various formats including the ways to convert video files to FLV. Aside from accurate and speedy conversion, this app has the capability of producing a high quality output just like the original file. Furthermore, it also enables subtitle usage, multiple video merging, and a built in video editor which is fantastic. You better try it yourself to appreciate that this program has.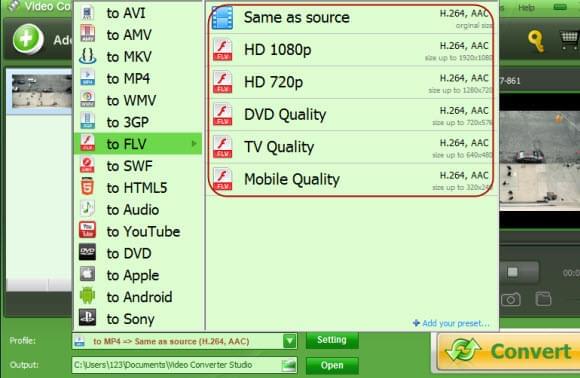 FLV video format is indeed one of the frequently use video format since it is more convenient and does not consume a lot of disk space. However, do not be contended with different ways that you can convert video to FLV online, for most of them are not reliable and will just waste your time. And for a better converting experience use only the trusted and dependable application just like those that we discussed.