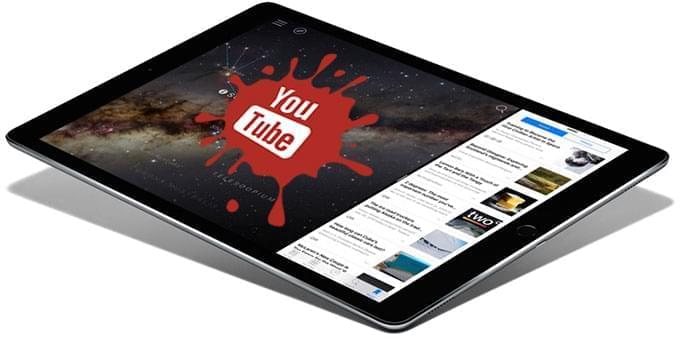 Technology is continuously moving forward. Computers, smartphones and the Internet are some of the best that were ever invented. Tablet is also another one and Apple's iPad is perhaps the most popular when it comes to this. As of December 2013, over 170 million iPads were sold all over the world. This tablet can connect to WiFi, while some of the models also have the capability to access the web via 3G.
Many people love this device because it has wider screen and it supports retina display making the graphics crisp and full of life. You can use an iPad to take photos, record videos, access mail, play games, listen to music and browse the Internet. If you love watching videos on YouTube, you can also do this on your iPad. You may also want to convert YouTube to iPad so you can view your favorite videos anytime, even when they are not connected to the Internet. Furthermore, this will save you from the frustrating buffering, which can take forever if the connection is not stable.
Ways to Convert YouTube to iPad
If you wish to download YouTube video to iPad, you came to the right place. I will teach you various ways on how to do this so you can enjoy watching YouTube videos even while offline. Some of the methods are web based, while others require you to install an application on your computer. Let's get to know them better so you can decide on the best option for you.
Method One: Convert YouTube Video to iPad Online
Our first method involves the use of an online tool called Video Grabber. Since it's web-based, you don't have to download or install any software. All you need is your web browser and Internet connection. This tool allows you to download videos from YouTube and other online sites. It's very simple to use that even those that do not have background in file conversion could do the process without a sweat. Here's how to convert YouTube to iPad online with Video Grabber.
1
Access YouTube and launch the video that you wish to download and convert. Copy the URL on the address bar and go back to Video Grabber to paste it on the URL field.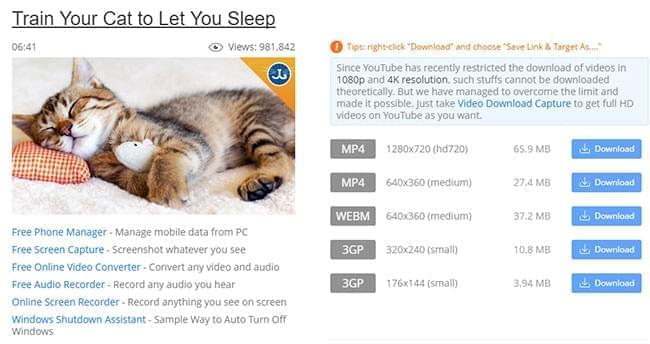 2
Click the "Download" button next to it. You would not miss it as it is a big green button on the right side of the URL field. You should receive a reminder that will guide you to download and install Launcher at the first time. This component is quite small and safe which won't take too much space or harm your PC.
3
A list of format options will be given to you. Since iPad supports the MP4 video format, click "download" next to the MP4 option and another window will open. Click "Download" on the new window and the video will start downloading. Get started with this online application quickly.

Downloaded videos from this YouTube to iPad converter can be transferred to your iPad using iTunes. But first, you must add them to iTunes by launching the program, click "file" and select "add file to library". Add the videos you have downloaded. Then connect your iPad to your computer using its USB cable. Hit on your iPad's name on the left panel and click "summary" on the right side. Under options, click "manually manage music and videos". The last step is to select "Sync iPad" to start transferring the videos.

Method Two: Convert YouTube to iPad on Win/Mac
Our next options require you to download and install software on your computer. One is free, Freemake Video Converter, and the other is paid one, Video Download Capture. While the latter is a shareware, which offers more features so it's worth the price. And Freemake Video Converter forces you to install a third party application. Even if you cancel the installation process of the said third party program, it would still continue after using Freemake Video Converter.
Video Download Capture
The first option in our list is the use of Video Download Capture. This is a powerful program that lets you download and convert YouTube videos with high quality so you can enjoy them on your iPad. It also records whatever you see on your screen, supports a wide range of formats for conversion and comes with video editing features. Please download it for a quick solution.
The tool is easy to use, which makes you have a better understanding with just three steps:
1
After installation, you simply paste the URL of the YouTube video on its URL field and click "Add to download". Even much better, you can download YouTube playlists in a single click. Just click "Add batch URLs" to perform batch downloading.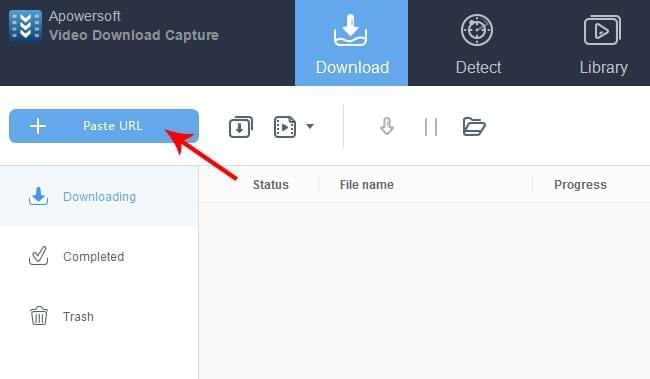 2
Once done, right click the video and choose "Add to convert". Click the drop down next to "profile", press "Apple" and configure "iPad" as output format.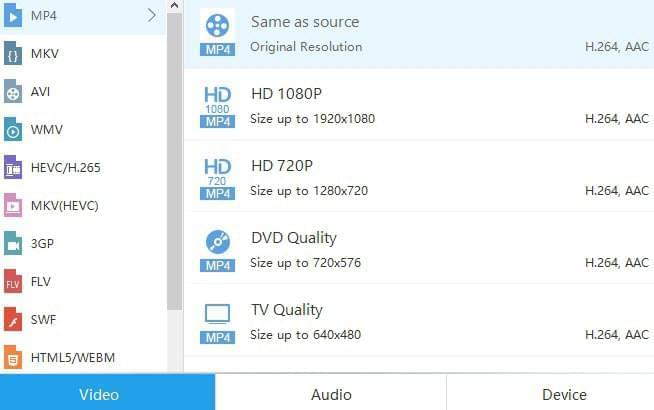 3
You may also add the video directly to iTunes by right clicking on it and choosing "add to iTunes". Again, follow the steps on the first method on how to transfer videos from iTunes to iPad.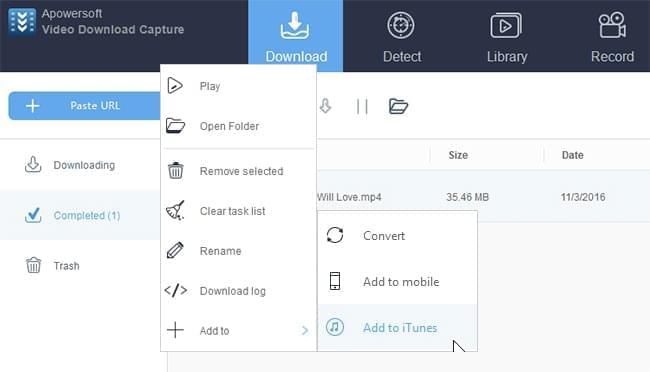 Tips: This video downloader also empowers you to convert YouTube video to iPad on Mac. Regarding its operations, you firstly navigate to YouTube.com and play the video you want to download. A list of available resolutions and formats will come up as shown on the top left corner. Select the need video from the list and start the downloading process. Once done, you can proceed to the conversion. it's as easy as you can.
Freemake Video Converter
If you wish to try this YouTube converter for iPad, you should go to YouTube and access the video you wish to download, copy its URL, go back to Freemake Video Converter and click "paste URL". A new window will appear. Click "convert to iPad" and choose "export to iTunes". Click "download and convert" to start the download and conversion. You can then transfer the videos to your iPad by following the same steps given on the first method.