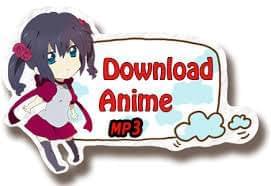 There are numerous anime that are now circulating around the World Wide Web. Each one of them surely has a sound track which is usually played on the beginning and at the end of each episode. Each anime has a distinct sound track that goes viral to all of its viewers, such as those of Naruto, Bleach, Fullmetal Alchemist, and the likes. Aside from audio sharing sites, anime audio tracks are also being used as background music for video clips that are being shared on various video sharing sites. This type of music somewhat relaxes the ears of those who hears it and it brings life to a video clips, that is why many people are now looking for a way on how to download anime soundtrack.
The best tool to download anime MP3
Moreover, there are various ways that can be seen online on how to download anime sound track. However, some of them do not perform well according to what they supposed to do. I'm referring to those tools and applications that allows download but quality was very poor or the file itself is ruined. To avoid this kind of trouble, here are some of the best tools that can be use to download anime MP3 effectively.
MP3juices
This is an online tool that can be used to free download anime MP3. Its interface is easy to use and will just require you type the name of the anime mp3 on its search box. In spite of this, there are still some flaws that are link with this tool, one of this is its slow downloading rate; another is a need for a registration to access its service, and lastly would be the pop up screen that instantly shows when a tab or menu was clicked.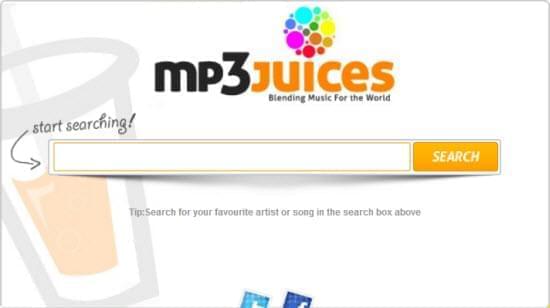 The second program that we can make use of is the MP3 Grabber. This is a more advance tool for anime MP3 downloads compared to the first application that we discussed. Its platform is easy to navigate plus there are no pop ups that automatically shows as the program is being use.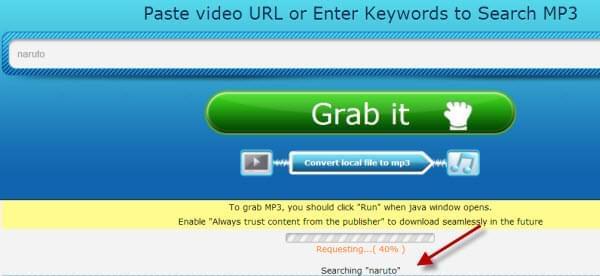 The interesting feature of MP3 Grabber is that it has an output audio setting where in you can key in your prefer audio setting which will be set in your downloaded audio. To begin the download, all you need to do is to type the name of an anime song or paste the URL of YouTube anime video that you want, hit the Grab it icon, then wait for the conversion to finish, last press Download, just wait for few seconds and your download is done.
Streaming Audio Recorder
If you hate waiting for your download to finish, then why not play and record at the same time? This method can be performed with the use of Streaming Audio Recorder. Aside from saving time, this tool can help you to get free download anime MP3 in all anime music websites. This could be an advantage since some of the anime MP3s are not posted on video sharing sites and may have a low audio quality.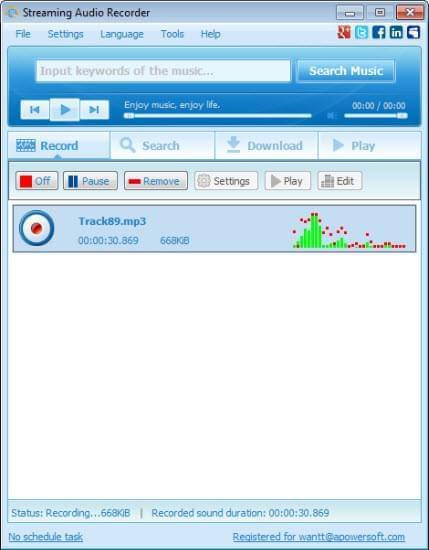 To start with the recording, simply open the Streaming Audio Recorder then the webpage where your anime music is located. Now hit On button on the recorder first before playing the anime music, be sure to do this so that the sound track will be recorder from the very start. To end the recording, just hit the Stop button.
Where to find good anime music?
Here are three websites where you can get good anime music:
Tunein is a popular website that provides good quality music to all of its users. Anime lovers will surely appreciate grabbing anime tracks from this site.
This next site is a Japanese oriented site wherein most of the posts are related to Japanese celebs etc. It also caters plenty of anime sound tracks with has a great quality a perfect material for recording.
From the name itself, this website is made solely for sharing different anime sound tracks via internet. This could be a perfect fit for all die hard anime fanatics that longs for quality anime music.