I would like to add about one-minute long background music on the video presentation that I created. Where can I get free music online and please tell me how to do the download. Big thanks for any help that you give.
Where to access free background music
Downloading music online for free is possible. There are various sites, as well as applications that will let you do this. Aside from downloading background music for presentations, you may also do this if you want to create personalized video greetings for special someone. This is also a way to show your creativity. Once done, it's good idea to share the final video product to your friends or on video sharing sites for other Internet users to watch. Better still, you are allowed to download background music for ppt or any other purposes. Regarding the first question, some of the best sites where you can get music are listed as follows.
Stockmusic.net

This site offers various music that you can use it as backing music. Some of audio needs to be purchased, while others are available as free downloads. Users need to sign up for an account in order to do this. It's suggested to listen to the demo of the songs so you can be sure that you like the music before buying it.
Freesound.org

You also need to sign up on this site in order to access the sounds available. These are uploaded by users to be freely used by others. You can download free background music from the recordings, audio snippets and samples from the site.
Royaltyfreemusic.com

This is another site that offers library of music where users can choose from several audio files to download. You also need to purchase the tracks that you wish to download. You may listen to a watermarked sample before purchasing it.
How to Download Background Music
As mentioned above, some of the sites let you download music without a cost, while others require you to purchase them before you can save and use them as background music for your video. Another concern that you may have is that it may be difficult to find sound files that has the exact music length you need, which is 1 minute.
As a workaround, after you download background music for video, you can use applications like Audacity or Streaming Audio Recorder to trim audio. Audacity is a free and open source application for editing music. However, the user interface could be a bit difficult to understand, which might be challenging especially to beginners or those who are not tech savvy. Streaming Audio Recorder comes with a cost but it offers several features and it is also easy to use. It also has a free trial, which you can download before purchasing the paid software. There are two ways on how to trim music with this tool.
Case One:
You can trim audio that you downloaded by removing the unwanted parts and saving only the part that you like. To do this, access the audio editor on the program and load the audio file you wish to trim. Drag the slider to the specific the selection that you wish to remove, select edit and click delete selection.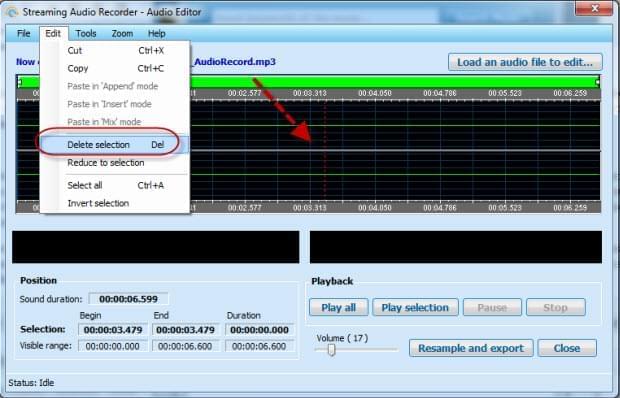 Case Two:
An easier approach is recording the part of the music you like. Aside from trimming audios, you can also use this to free download background music as it can record any sound that plays on your computer. This means that you can play music on any site and record the part that you like, which you can then use on your video. Click the On button to start recording and click Off once you're done. If you want to use a free audio recorder, you may try Free Audio Recorder instead.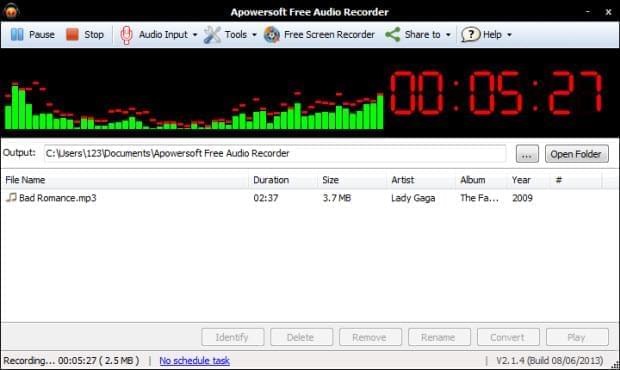 Once you have the background music that you need, you can start combining the audio file to your video presentation. Some of the applications that you can use to do this are Windows Live Movie Maker and iMovie. The former one is suitable for windows user, while the other one is specially designed for Mac users.