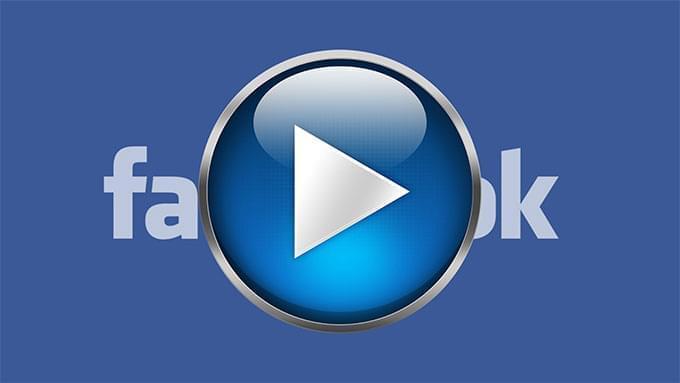 When it comes to online social networking sites, nothing can beat the supreme popularity of Facebook. Founded by Mark Zuckerberg in 2004, this ever growing networking website has 1.23 billion active users per month all across the globe. Aside from connecting to your friends and families, Facebook features common interest pages where users can post photos, music, links and videos for everyone to enjoy. Video streaming on Facebook functions just like YouTube. You can use this website to watch different video clips from interesting videos, TV shows, episode replays, down to full movies. You can even find dedicated Facebook video pages wherein you can join and share clips. To this end, many users are looking for ways on how to download Facebook videos.
There are many reasons why one needs to save Facebook videos on their computers. First is that saving videos straight on your hard drive allows future playback without the need to connect to the internet. Second is that there are tons of super interesting clips uploaded on Facebook that you cannot find somewhere else, saving them on your PC ensures a copy in the event Facebook decides to delete it. If you are a Windows user, grabbing Facebook clips is easy with tons of downloaders available out there. But for Apple fans, getting a high quality Facebook video downloader for Mac is quite a challenge.
Three Methods to Download Facebook Videos on Mac
1. Online method (Easy and Free)
2. Alternative online method
3. Software program (Pro way)

Online Method – Free Facebook Downloader
For those looking for a free yet efficient tool that can easily download video from Facebook to Mac, the Facebook Downloader is what you need best. This web-based app needs not to be installed on your PC, and using it is absolutely free. Moreover, there are no memberships, registrations or starting-up fees required. Aside from Facebook, you can equally use the Facebook Downloader to grab clips from MySpace, Bebo, Orkut, Hi5, YouTube, Metacafe and all others within a few clicks.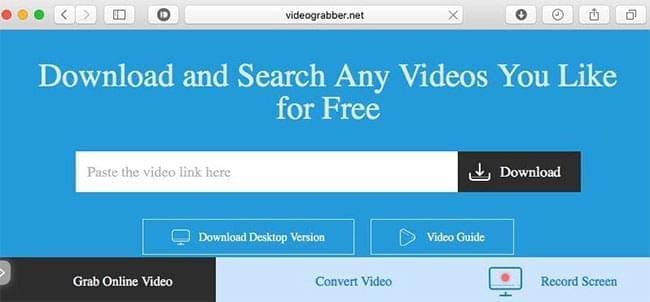 What's great about this online application is that you can select the output format according to your desires. It supports FLV, MOV, MKV, AVI and MP4 together with other audio/video formats. Using it is very easy, see below:
Copy the website link of the Facebook video you want to download.
Visit Facebook Downloader's webpage and paste the link on the search bar.
Click the "Grab it" button and allow the java notification pop up.
Choose your desired format and wait until grabbing process completes.
Another way to download Facebook for Mac without installing any app is through the use of Downvids. Just like Facebook Downloader, you don't need memberships, registrations or even fees just to start using Downvids. The process of grabbing videos is likewise the same. Copy the URL of the Facebook video, paste it and click "Download".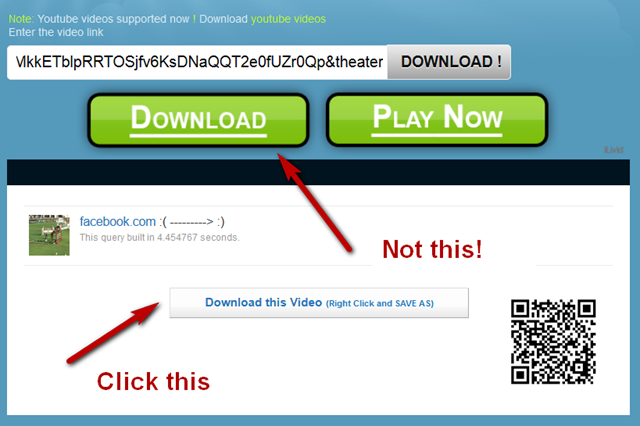 However, being free doesn't mean Downvids works smoothly. There are some disadvantages with this web-based app and the first one is that it only supports two websites, Facebook and YouTube. Also, you cannot choose your desired video format but only resolutions from 480p to 1080p.
Desktop Software – Mac Video Downloader
For an all-in-solution that can do more than just grabbing Facebook videos, nothing can beat Mac Video Downloader. Aside from the ability to download Facebook for Mac, it also acts as an automatic video detector, video converter, simple video editor, file manager and media player. The Mac Video Downloader supports tons of file formats such as MP4, MOV, AAC, M4A, VOB, RM, 3GP, MKV and all others while grabbing as well as converting files is guaranteed to be zero loss in quality.
You can use this desktop application to grab not just Facebook videos but also clips running from YouTube, Vimeo, Veoh, MySpace, BlipTV, AOL, LiveLeak, Vube, etc. How to download Facebook videos on Mac using this wonderful software is very easy, the very first is to download and install the software on your Mac.
Hit the "Detector" icon on top.
Go to Facebook using the built-in web browser.
Play the video you want to grab and Mac Video Downloader will automatically save the clip on your hard drive.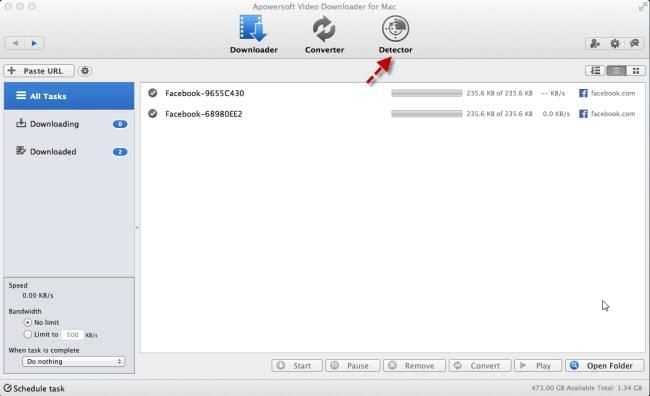 Thanks to its batch downloading mode, you can save both time and effort to download video from Facebook to Mac in bulk. Better still, users can likewise download playlists on YouTube and manage them neatly on the library. The Mac Video Downloader is equipped with a built-in player and comes fully compatible to 10.9 Mavericks.