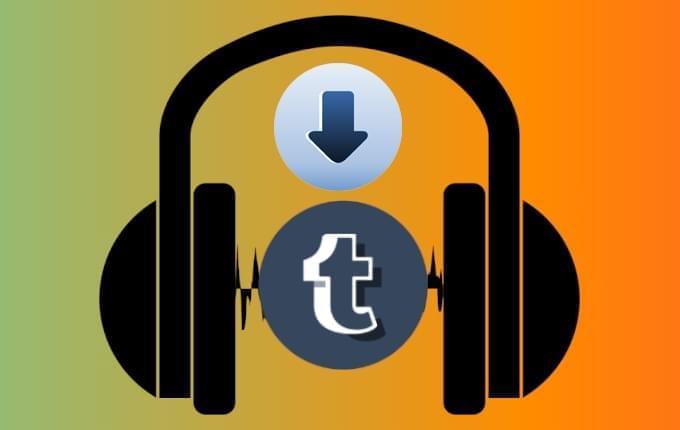 Tumblr is a microblogging and a social networking site where users can post text, photos, videos and audio. You can follow other users and they can follow you back. You may like, reblog or comment on their posts as well. There may be music posted on the site that you would like to download. However, there is no option on the page that would let you download Tumblr songs. But there are third party applications that you can use to save music from the site.
Two applications to download tumblr music
TumTaster
This is a small program that you can download and install on your browser so you can start downloading songs from Tumblr. This browser extension only works on Google Chrome so you may need to find another application if you are not a Chrome user. But if you are using Chrome, click on the Customize and Control button on the upper left corner of the window, click Tools then click Extensions. Click on the Enabled box next to TumTaster and restart the browser. Once done with the steps, you can start downloading music by following the steps below.
Log in to your Tumblr account.
Find the music that you wish to download.
Notice that aside from your usual options such as share, reblog and like, you will now see a download link on the post.
Right click on the download link to download Tumblr music, select save link as and change the file name of the audio to the one that you prefer. The file is automatically saved to mp3 so there is no need to change it as this is considered the standard audio format.
Click the Save button. You may also click on the download link and you will be taken to another page where you can play the song. Right click on the page and click Save As then choose the file name and click the Save button.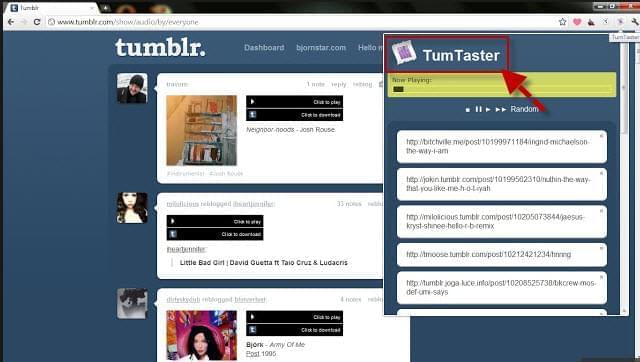 However, aside from the fact that this extension can only be used on Google Chrome, the download button doesn't appear at times. And even if the download button is available, you might still experience some problems when downloading music on Tumblr as it is not stable.
Apowersoft Free Audio Recorder
Another free application that you can use to download music from Tumblr is Apowersoft Free Audio Recorder. This program lets you record streaming music or any audio file on your computer. If you want to capture sounds from your microphone, that is also possible. It has a basic user interface, which is simple to use.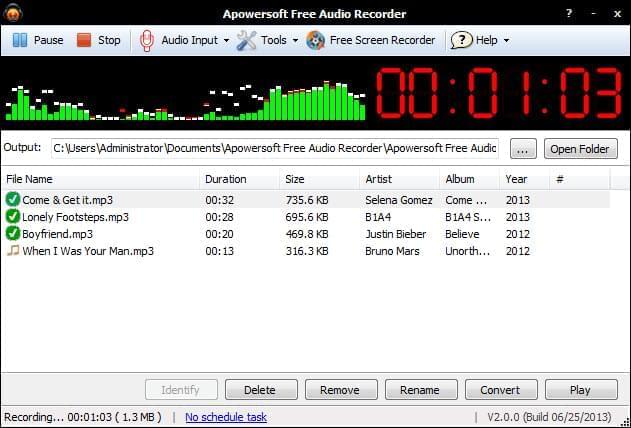 Play the audio or music you wish to record, click the Record button on the program and wait for the song to finish so you can stop recording. It does not have any time limit so you can record any audio regardless of its duration. It also does not have limits on the number of audio files that you can record. Recorded files are also automatically saved to mp3, so there is no need for conversion as this format is supported by most media players and devices.
Conclusion
If you are using Google Chrome and you prefer to use a browser extension for your Tumblr music download, you may try downloading TumTaster. But as mentioned, it has stability issues so there is no guarantee that it would work properly all the time. If you want a reliable tool for downloading music, then go for Apowersoft Free Audio Recorder. It is also free so you will not spend any dollar for it. Plus, it is easy to use that you do not have to follow several steps just to make your download.