I am a Vine user, every day I would share my life through Vine short video clips, at the same time enjoy the good videos from my Vine friends. However, I don't know how to download Vine videos. Can anyone give me a free and easy way saving Vine clips both on PC and smart phone?
Easy hacks to download from Vine
Vine.co is a web service which provides large number of loop viewed video clips. The site has become very popular, for the reason that it allows users to freely upload 6-second video, and make videos through web camera or phone camera. Here users can view and share video clips, with the contents about pets, food, music and dance, and funny episodes. What's more, Vine is also available on smart phone. Vine updates hundreds of videos every day, if you need to find an early viewed video, it would be very difficult. Therefore, it would be convenient if you download it for viewing later. You may not so clear about how to do that, then this article would do a lot help.
Easy and fast way: download vine to PC
This is a free online application which does not require installation any plug-in or tool. VineVideoDownload.com provides a fast and simple method to download Vine clips to PC. Here are the main steps:
Click here the upside of the screen and opt "view post page".
Copy the URL from the address bar.

After you copy the URL, go the site www.VineVideoDownload.com.
Paste the URL in the searching box, and search it.
Scroll down the window to view the clip and hit "DOWNLAOD".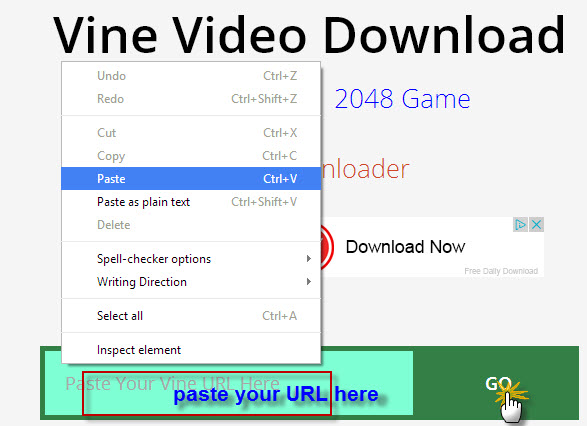 This way downloading Vine videos is quite fast and easy, which you can make just on the webpage.
Download Vine video to phone by Lifting a Sigure
In 2013, Vine launched its free app for smart phone, since then its installation has streamed up. Numerous originated video clips have been shared among Vine phone users. If you are a Vine phone user, you may want to watch the video directly on your phone player offline, or preserve the videos as your favorites. Here is an easy way for Android to download Vine free.
Main steps as follow:
Log in the app and find your favorite video.
Select "share to" in share menu and copy the URL to clipboard.

Launch Chrome browser and paste the URL in search bar.
Find the video on Google, and request it to desktop site.

Long press the screen till the popup of saving box.
The video will be saved to your smart phone.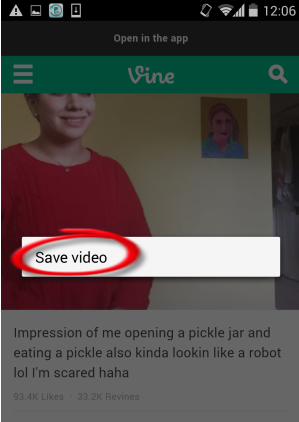 Tips: Download Vine videos on iPhone
If you are using iPhone, then you should install VineDownloader on your iPhone which is a free app the same as Vine. Copy Vine video link to VineDownloader, and save the clip to camera roll.
Through the two methods, you can easily download your favorite clips from Vine.co. However, the first online app is unstable under bad internet service. And due to the complaint of originality protection by users, Vine has published another site named vine-video.com, where you can't download its video through Vine Video Download. In these situations, you may fail to download your wanted Vine videos, but you can try to record it, here is a reliable software which would accomplish the job.
Best way to download Vine video
Video Download Capture is a good video recorder, it not only download videos from many video hosting sites but also record videos with best quality.
Download and install the software.
Click "Record Screen".
Star the recording on your desired screen area.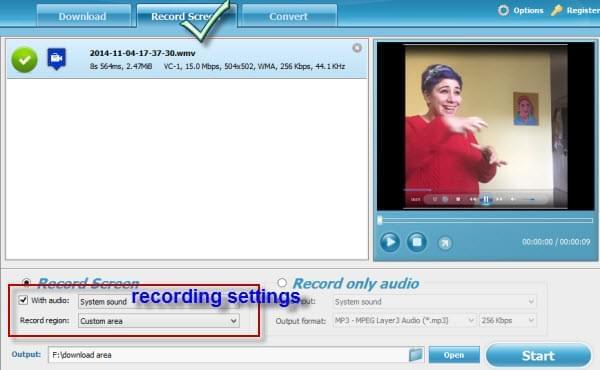 To eliminate noise, you need to stop all irrelevant system sounds before recording. While recording, you'd better use hot keys to pause and stop the recording which is convenient to control the recording process. This way of recording can also download Vine videos.
Tips: Edit your downloaded Vine video
Some Vine user may want to edit his Vine videos, like deleting unwanted part, converting format to suit for other devices, such as to Apple, to Sony. Well, this software would do the help. Launch the software.
Hit "Convert", add you downloaded Vine video.
Choose your preferred profile format.

Click "Video Edit", enable the option you want.
Start converting, and then you will get your needed Vine clips.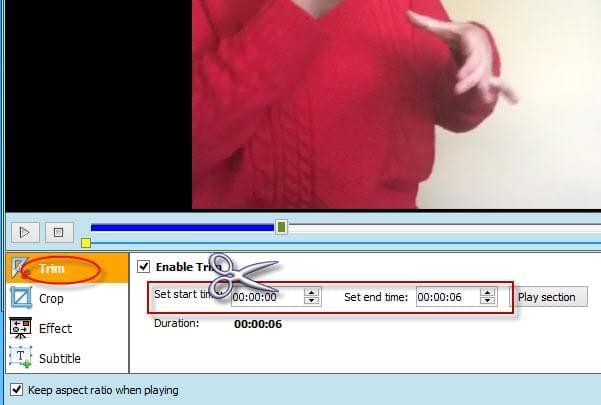 Hoping above methods and tips would help you solve problems while you are downloading from Vine.