It is really a big concern that your favorite DVDs are scratched due to daily use. If you want to keep the DVD movie you appreciated in an easy way, you then will need Screen Recording Suite and DVD ripper. Both of the two tools are efficient DVD grabber. From this article, you will get some information about the two tools.
Professional and convenient software to rip movie from DVD
It sounds nice to have some backups at hand if your cherished DVDs scratched or damaged by some accidents. Ripping a movie from your DVD seems like a complicated task, but it's actually quite simple. You can have a look at the software named DVD Ripper which may do a favor for you.
Shortcut to capture video off DVD movie
It is capable of grabbing whole DVD movie in a quick way. With its high ripping speed, you are available to grab DVD HD video with great convenience. You only need four steps or less.
Some details are listed as follows: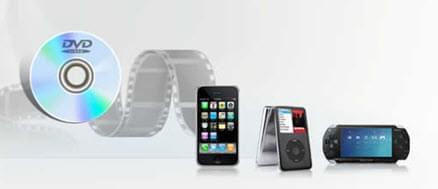 1. Grab movie from DVD in various sizes.
Screen Recording Suite offers several modes of grabbing, such as select area, full screen etc. You can make a choice among them according to your needs.
2. Grab video from DVD in HD
There is no need to worry about the image quality of the playback. This DVD grabber makes the clips you grabbed from DVD in good condition as its original. Video and audio are also excellently synchronized.
3. Convert without delay
The movies it grabbed could be converted many formats, such as, wmv, avi, flv, mp4, mkv, swf etc. With its build-in converter, you are entitled to grab dvd scenes with formats that your devices require.