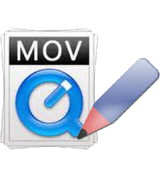 QuickTime is an exclusive multimedia framework developed by Apple Inc. It is used for playing songs, watch videos, stream contents and more. The first version was released on December 1991. And its future enhancements made the up-to-date QuickTime 7 not just feature-filled but also remarkably astounding. It can deliver ultra-stunning HD videos with brilliant colors, crisp images and pristine quality. Convenient features are similarly available, such as easy slider playback, uncluttered interface and flexible file formats.
Although it is exclusively made by Apple and comes bundled with iTunes, a QuickTime version meant for windows is equally available. If you're recording videos from your iPhone and saving clips from your iPad or iPod, most probably it will create a multimedia extension called .MOV which is the trademark video format of QuickTime. Sometimes you need to rotate a clip, merge videos, cut certain parts, add audio files, add texts, adjust color and brightness, generate HQ movie, and produce cinematic files. This is where a QuickTime video editor comes as a necessity.
How to Edit QuickTime Video on Mac
For a free and uncomplicated way to edit QuickTime video on Mac, you can use iMovie. More than just a video editor, iMovie also acts as a video library. You can view, organize, rename and sort your clips automatically all in one place while it comes with dedicated buttons meant for easy uploading videos to popular social websites such as YouTube or Facebook. Additionally, you can specifically choose an exact format for iPad, iPod, iPhone and Apple TV playback.
Using it to edit QuickTime video on Mac is easy, see the guided steps: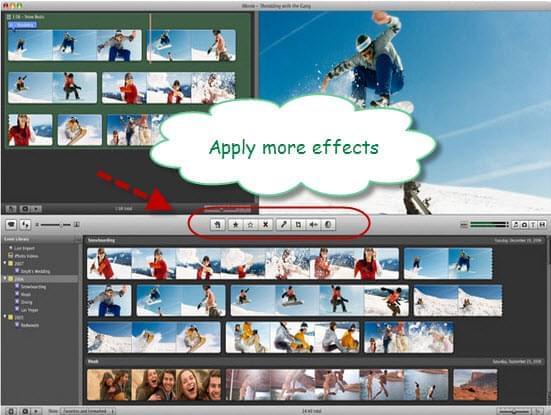 Create a new iMovie project by clicking "create".
 Transfer the clip or video you want to edit. Use the supplied USB cable and connect it from your camera or cellphone to your PC.
Hit the "import" button.
Make necessary edits such as splitting, cropping, adding effects and more.
Preview your edited video and click "apply" to save changes.
Save the final project by clicking "file" then "save project".
In the same way, you can use alternatives to QuickTime editor such as the Final Cut PRO for a real hardcore editing. This software is used by cinema professionals so expect real HQ outputs from 1080p to a 64-bit compatible edited clip. It has tons of editing features such as changing color hues, saturations, adding paramount effects, adjusting motions, compressing files and more.
How to Edit QuickTime Videos in Windows
Method one (Pro way)
For a very simple not to mention free QuickTime video editor for windows, Windows Live Movie Maker will do the trick. You can merge clips, cut sequences, combine different videos, add texts, play with special effects, insert audio files, and more. But Windows Movie Maker doesn't completely support the MOV file of QuickTime, you need to convert it to compatible file formats first, such as MP4, WMV, etc. Video Converter Studio is a multi-functional tool that overcomes the drawbacks but integrates main features of Windows Movie Maker. It helps to convert video to any codecs/devices and let us tweak video including merge, trim, crop, rotate, sync, change effect, add watermark/subtitle, etc. The steps are super easy, all we need to do is to add video, choose a preferred format for converting, proceed to editing the video and finally save all changes to a new file.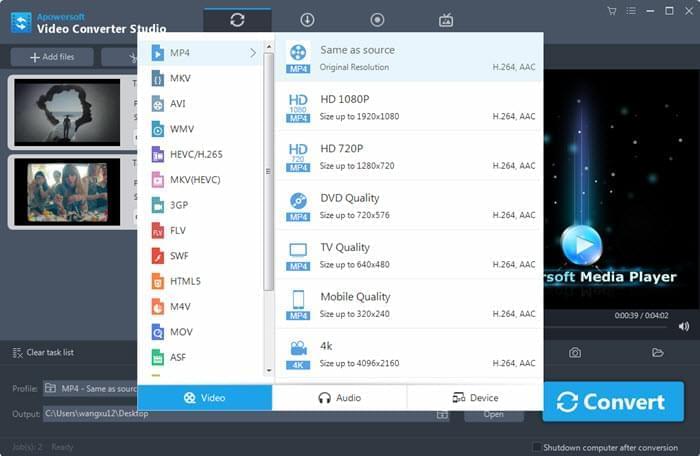 Click here for a quick and free trial version download.
Method two (Simple way)
Video Editor has the same convenience as with Windows Movie Maker but it is packed with more features and capabilities. With this QuickTime video editor for windows, you can edit not just MOV files but a wide variety of formats such as but not limited to AVI, MP4, WMV, MKV, FLV, 3GP and many more. It offers 250 fantastic audio and visual effects with text add-ons, transitions, classic audio inserts, motion filters and all others. You can similarly import and export files from various media devices to different gadgets such as android tablets, smartphones, smart TV, PSP, DVD as well as social sites like YouTube and Facebook.
This editing software is armed with special features like speeding up or slowing down of video playback, adding picture-in-picture video, extracting audio from video, mosaic, funny mask, and all others. How to edit QuickTime videos using this tool is extremely easy: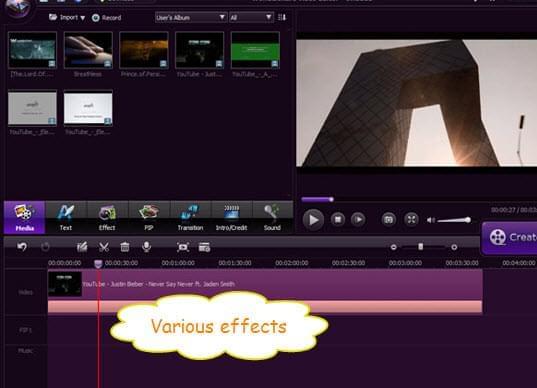 Download and install the latest version of the software.
Import the video file that you want to edit.
Create a new project by hitting the file at the top most portion of the window.
Simply drag and drop different videos, pictures as well as audios in the accessible timeline located below.
Select the right editing tabs. All functions are conveniently placed in the main window for easy usage.
Save your final video or directly burn them via DVD.
There are many tools that lets you edit QuickTime videos but before you choose the right software, make sure that it answer all your needs with bonuses. Selecting all-in-one desktop application is actually more practical and efficient because you would not need additional gizmos.