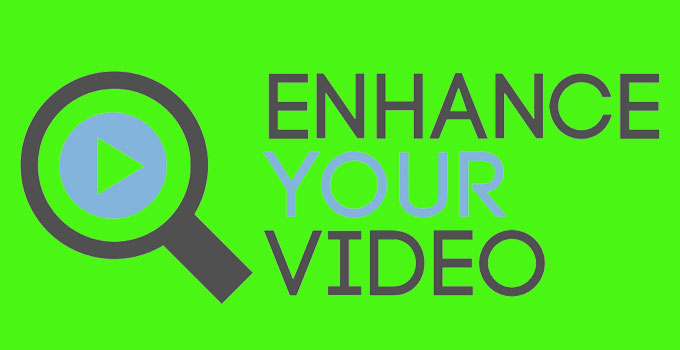 There're some moments that you may find the video you downloaded or shoot is not so satisfying in resolution and image quality. Actually, it is not entirely resulted from the poor pixel of your camera device. But more often this problem is due to forgetting to make shooting configuration. However, the resolution and image quality can be improved through applying some professional programs to enhance video. This post will recommend some effective methods for this job in the following parts.
Online application
Video Grabber
Although Video Grabber is known as an online video downloader, it also comes with a video editor that empowers users to make some basic editing jobs for their media files. The built-in video editors provides multiple effects for the video enhancing, such as Color Negative, Cross Process, Increase Contrast, Linear Contrast, Vintage, etc. Absolutely, users can also trim, crop, add watermark and adjust playback speed and volume for video with this tool. In addition, since it offers different media file formats for conversion, you can save your video in preferred format. The basic steps of this tool are as follow.
Go to the page of Video Grabber and then click "Convert Video" tab.

Press "Select Files to Convert" button.
Follow the instruction on pop-up page to download and install Launcher. (It only requires you to install Launcher once at the first time using.)
Select target video that you wish to edit.
Click Edit icon to activate video editor.
Choose a needed effect for your video and then click "OK" to confirm.

Select a desired format for the video.
Press "Convert" button to get start.
The component of Launcher can make downloading process more stable and faster. It is absolutely safe and extremely small, which won't harm your computer or take too much disk space.
Indeed, the online tool may fall short in supporting more advanced functions to enhance video. Also, you cannot preview the video along with editing. For this case, the desktop applications as below will come into serviceable.
Desktop solution
Windows Movie Maker
This application is developed by Microsoft for Windows users to perform some simple editing jobs for their media files including image, video and audio. It also comes with multiple visual effects such as Artistic, Mirror, Motion, Fades and Cinematic. In the meanwhile, it allows users to adjust brightness for the video. All of those options are quite practical to improve your video files. Benefiting from the intuitive interface, users can grasp the operation within several glances. To learn how to enhance video with this tool, you can check the instructions below.
Download and install Windows Movie Maker from the official site of Microsoft.
Open the application and add the video.
Click "Visual Effects" tab to choose a preferred effect.
Adjust brightness to make further editing by clicking beside option of "Brightness".
Click "File" > "Save movie" > "Recommend for this project".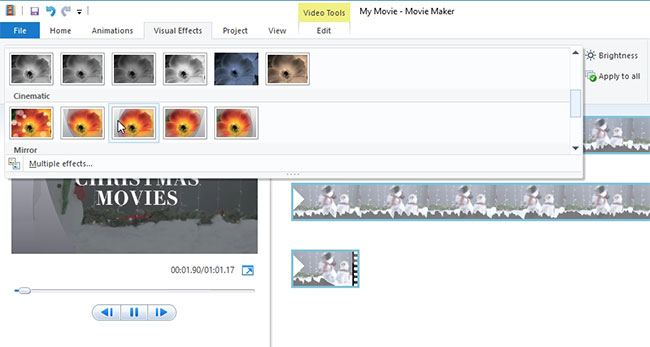 Adobe Premiere
As another product of Adobe Corporation, Adobe Premiere is the most professional program in the field of media file editing. It has been widely adopted by many professional video makers for the powerful functions in editing and perfect performance. Upon this program, there're various editing options available for you to enhance video. Also, it supports high quality video in resolution of 10,240 * 8,192, 32-bits per channel color and even 4K Ultra HD video. Refer to the followings to learn more details about enhancing video file.
Download and install Adobe Premiere.
Launch the program and then import video file.
Go to "Select Guided" > "Adjusting Brightness + Contrast & Color".
Adjust each option based on your preference.
Click "File" > "Export" > "Media" and then choose preferred format for the video.
Click "Export" button and then title the video and choose destination folder to save your work.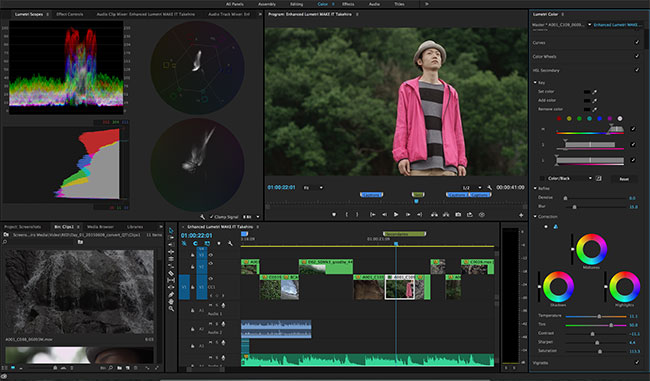 ApowerEdit
Another video enhancer is ApowerEdit which comes with great functionality in media file editing. It empowers users to adjust contrast, saturation, brightness and hue for video files. Plus, there're many other editing options can help you make the video more stylish and personalized, such as filters, overlays, texts and transitions. Aside from generating traditional video file, this program is also capable of saving your work as VE file which can serve as materials for other project in future. It is quite easy to operate this program, you may do as follow.
Click the button below to download and install ApowerEdit on your PC.
Launch the program and then add video.
Right click the item and choose "Add to Project".
Right click the timeline and press "Edit".
Enhance video by adjusting editing options on pop-up dialogue.
Click "Export" > "Export video" to save your work.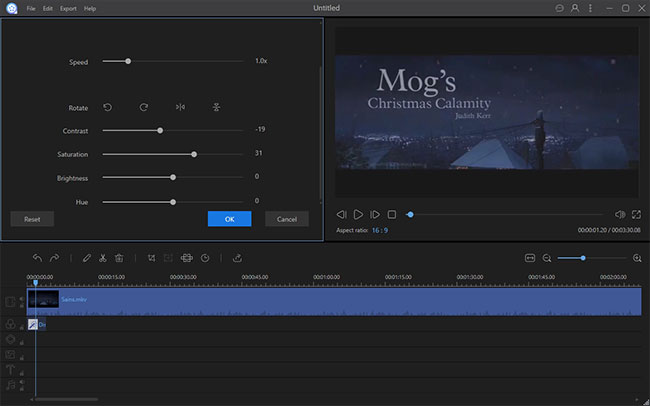 Summary
All of those solutions suggested above are effective in the jobs of video enhancing. The online tool is quite convenient and simple, but it cannot satisfy those who need more functions. Adobe Premiere features the most professional and comprehensive functionality in editing. For most of user, however, this program may be too complicated to operate. Also, it is a little expensive. Generally viewing those three tools, the last one is the best one that can fit most of people.