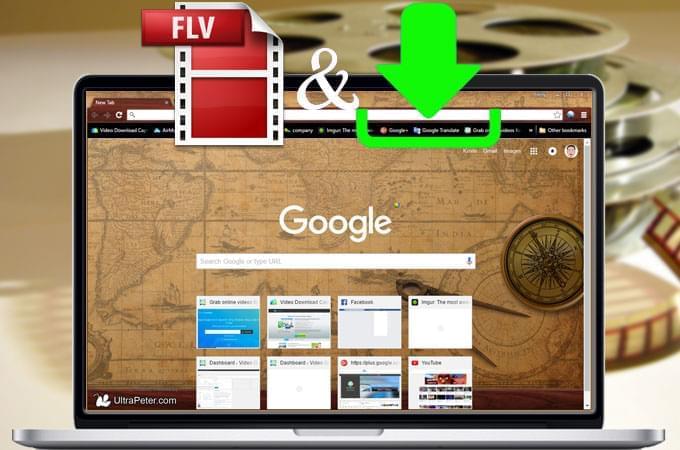 Flash Video or FLV is a file format that is used to contain a video and audio content over the internet that is created by Macromedia company. This format works compatibly with Adobe Flash Player, and currently being used as the standard video format in many sites including the infamous high soaring YouTube, VEVO, Yahoo Video, Hulu, etc. These are also the video formats that we sometimes wish to download online, it's either for our own pleasure, or for informative or educational purposes. With a wide range of videos being uploaded to different video hosting site, it is very exciting to grab at least 1 video at a time.
Moreover, if you wish to download FLV videos using your browser, then there are plenty of plugins that can help you to download flash video for free just like Video DownloadHelper. Unfortunately this tool only works in Firefox. As Chrome is becoming more and more popular with internet users, you may be wondering how to download flash video in Chrome.
Free ways to download flash video in Chrome
Let us discuss some free ways on how to grab online videos using the hottest browser nowadays which is the Google Chrome. This free software that I will show you works well and have the potential of overcoming those paid video downloader softwares available in the market. So to start things up, here are the best ways to download videos in Google Chrome.
Method 1: Free download FLV video in Chrome with Video Grabber
Compatibility is not an issue with this downloader for it runs well in every browser. Even though it is for free, Video Grabber has added features to its arsenal aside from downloading videos that makes it stand out among the others. Some of which include video conversion, directly rip audio file from a video clip, and screen recorder. To use this service all you need to do is to open the Video Grabber site, and open the flash video that you want. Then copy the URL of the FLV video that you want and paste it in the box provided on the Video Grabber's site. Press the download button and your done.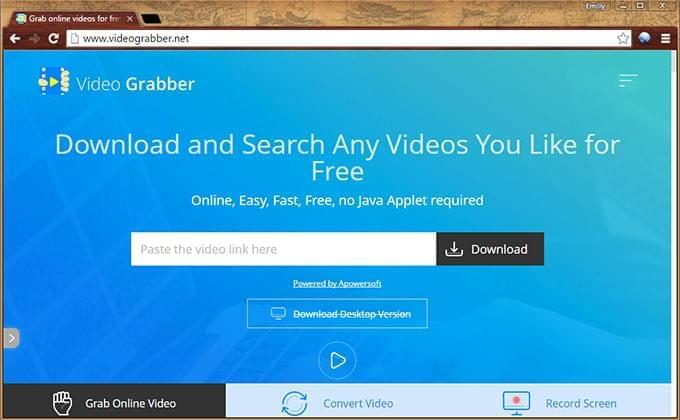 Method 2: Ultimate YouTube downloader
This program will also serve as an another flash video downloader for Chrome. Although it says YouTube on its name, this tool can also grab various FLV videos from different sites running the FLV format. It works well with Chrome and can grab videos by making some mouse clicks. Since this tool is a browser plugin, first you need is to add the Ultimate YouTube downloader to your Chrome's plugins or extensions. After enabling its functions, you can now download videos by clicking the download button that is shown at the bottom of the each video.
Method 3: Video Converter Studio
There's a professional desktop application called Video Converter Studio which works perfectly in downloading online video. It can analyze and download the video from the URL you provide. Also, you can choose preferred quality for the target video, such as 3D, 4k and standard quality. Plus, it is equipped with a powerful video detector that is capable of detecting and downloading online streams automatically. In addition, it offers some other practical functions like format converting, video editing and MV creating which are all good to use as well.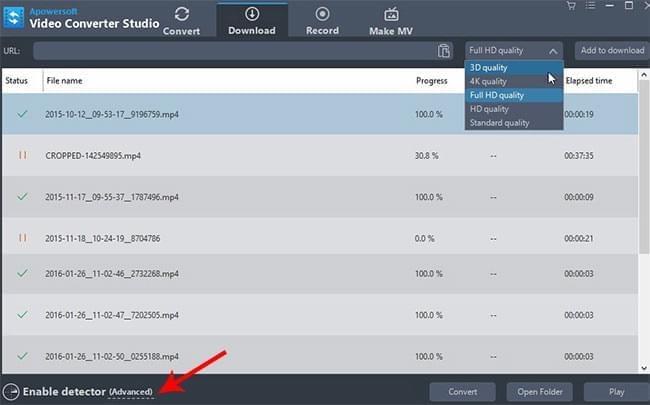 Free video downloader for Chrome Comparison
After using both of these FLV downloader, the thing that I notice that makes them differ from each other is the fact that Video Grabber has a much more stable platform, compared to the Ultimate YouTube downloader which works as an extension that can slow the browser's speed. Chrome also crashes more often using the said extension and it has a very slow download rate. Video Grabber on the other hand, works smoothly without any crashes and log, plus it download flash video in Chrome faster. For me this makes Video Grabber a far better video downloader to use than an extension.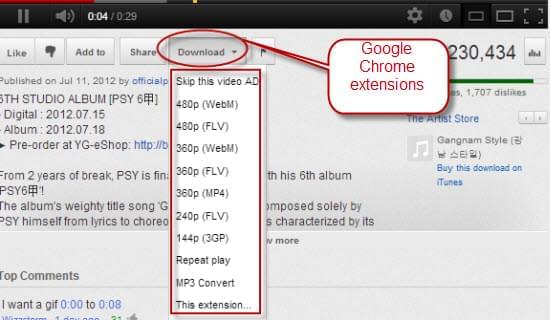 Check This Out
However, if you are fond of using Google Chrome extensions for downloading FLV videos, then check this out.
FVD Video Downloader – This is a cool extension that works well with Chrome. So far it has more than a bunch of users so you better give it a try.
YouTube Downloader – Another promising program extension for Chrome that is worth trying. It has an easy to use features plus you can select various file format for your video download.