Itunes probably is the most famous free music player for Mac but it does not mean it is the best for every one of us. Every person likes different features so we can't really say it is the best. Some may like that iTunes is a free music player and that it is easy to use with its simple features but some does not like the fact that songs downloaded can't be recorded to a CD or DVD. So here we are offering you our Top 5 simple and useful music player for Mac to give you a more fulfilling and satisfying Mac music player.
One of the best music players for Mac out there that could probably be the only music player on earth that plays virtually anything. With lots of features like remote control, music streaming, and WiFi operation, and more, you will surely enjoy this free top-notch music player for Mac. You can even get to change its interface with skins made available by lots of VLC fans to make it more appealing for you and other users.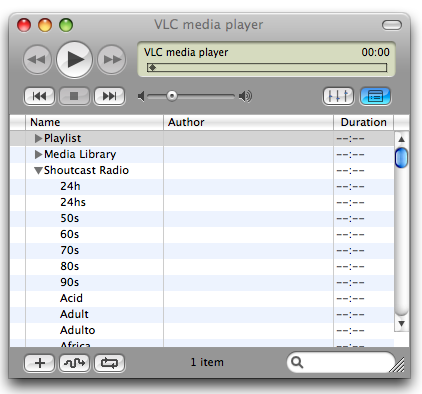 Simple yet enticing, not to mention it's free, probably best describes Songbird. Unlike iTunes filled with features you may not like and might even need, Songbird is a lightweight Mac OS X music player that does the job well. With features displaying song info and artist info, you really don't need to ask for anything else. Songbird may be a simple music player but with the ability to play music from online services including Spotify, Grooveshark, Last.fm and much more, you will definitely cherish this product with unlimited music.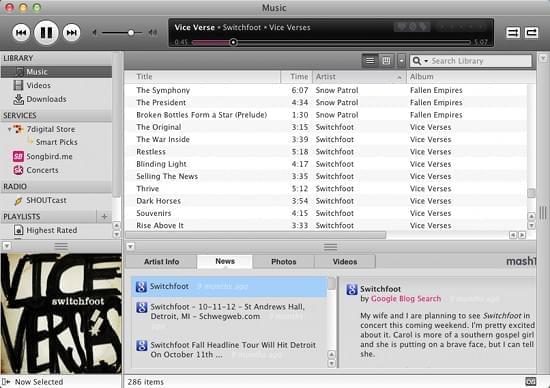 Yet another free and simple audio player for Mac, supporting most of audio files that you came across with, you couldn't ask for more from a free Vox. With an interface so simple that even our grandma and grandpa could have fun with it, you would not need much time to learn how to use it. Although Vox may have a simple interface, it actually is an eye-catching and elegant at that. Being a simple music player on Mac, this app only uses minimal memory resources.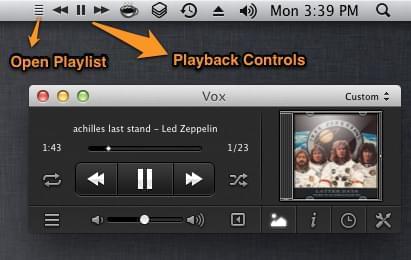 If you want a fast loading music player for Mac, then Cog is for you. The interface might be simple and not very appealing, but it does its job and does it pretty good too. With lots of audio files supported, including all codecs supported by Mac OS X 10.4's Core Audio API, you probably won't find any other audio files that would not play in Cog. Also, with its info drawer feature, you can have a view of the song's details and would help you selecting new files to play.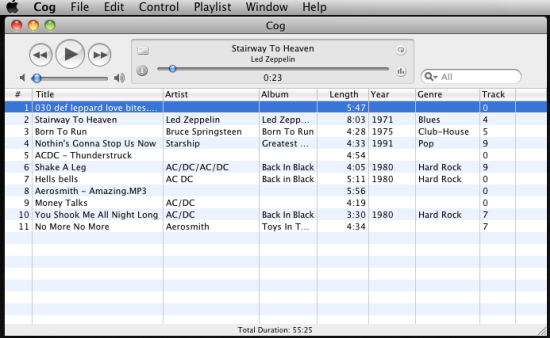 If you are familiar with Amarok engine, a popular music player made for Linux, Clementine is based on it. It is simply a straight-forward music player. Being a simple free music player for Mac, Clementine is fast and effective with simple and easy steps to add songs to your playlist. Even playing your favourite songs is an easy double clicking or simply clicking on the play button. One feature you probably would love about Clementine is its ability to play from popular online services like Grooveshark, Last.fm, SKY.fm, and a lot more.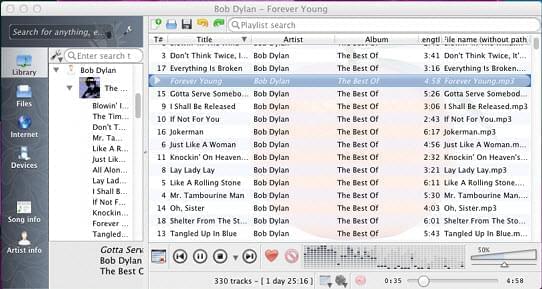 With our fine list of selection, you will definitely have a good time listening to your favourite music. The only thing left for you to do is supply the audio files. The best music player for Mac probably is free but audio files, you need to buy or record them, so again we offer you Streaming Audio Recorder. With a simple how-to guide, you won't be spending much time learning on how to use it. Record unlimited free music from all available online resources and get to enjoy your music.