Are you familiar with the Real Player? If not, then here are some info about this awesome program that you need to know. Real Player or previously called the Real One Player is a fully functional program that is capable of downloading video on the internet. It is patronized by many because of the things that it can do aside from video downloading. Some of which include DVD/CD burner, a video converter, and a simple editor, etc..
Moreover, video sharing, uploading, and downloading are the hottest activities many people are fond of doing. For this reason I'm going to show you more a little bit of RealPlayer downloader review.
Let's Get It On
This program has a great platform that can easily navigate with. It's been out on the market for more than a decade making it one of the pioneers in video downloading. Moreover, to fully enjoy the Real Player service, all you need to do is to download the software from the official site and install it on your device. Some users may complain that they can't find the downloading button. So here are a few steps to operate the Real Player.
1. Just before the software installation ends, a pop up message will ask you to close your browser to enable the one click video download that the program has. So make it sure you close your browser for better downloading experience.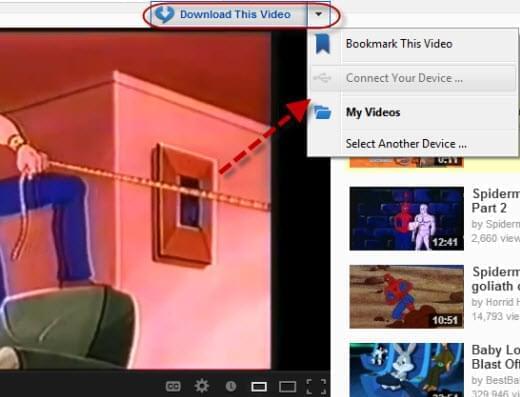 2. Now you can add a video that you want in your library to download or open the video that you want to grab upon moving the cursor to the video a download this video button will emerge at the right upper part of the video.
4. Click the Download This Video button and your video will be downloaded soon.
Moreover, to understand more of the Real Player I will show you its Pros and Cons.
Pros
It has versatile functions, including video downloader, converter, player, trimmer, burner, and many more.
It has a free version to use.
It has a media library where you can manage all of your downloaded files.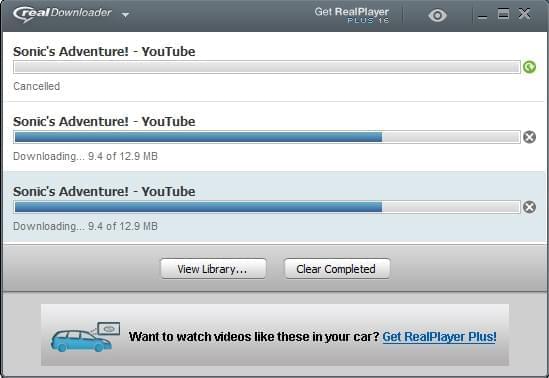 Cons
The Real Player download button is often hard to find or missing.
Real downloader does not work or freezes at times.
It constantly crashes the internet browser and slows down internet speed.
Real Downloader for mac not working very well, since people that uses Mac devices always don't have an access to its service.
The Best Real Player Mac Alternative
Since there are some unwanted flaws that you may encounter when using the Real Player, it is necessary to have a reliable the mac realplayer downloader alternative, just like the Video Grabber. You can't go wrong with this video downloader for it has other features aside from video downloading. It is a web based program so there is no need to download and install any program. Unlike the Real Player, Video Grabber for mac is 100% functional and does not log or crash. This program has other features which are helpful for all video fanatics such as video converter, screen recorder, and video to mp3 function. It is also compatible with all internet browsers. Plus has an excellent compatibility with Mac OS which often has a complicated system. And best of all its downloading speed is faster than any other real downloader for mac. This is indeed fantastic downloader that is worth trying.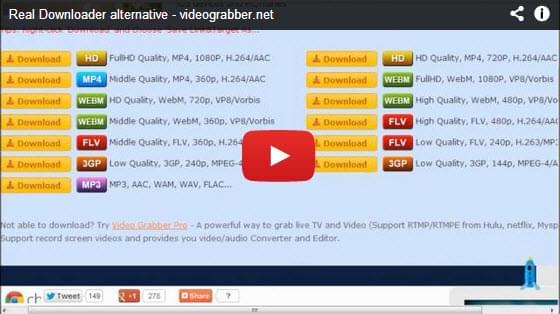 Real Player is a good tool to have. However, it does not necessarily mean that it has all the things that you need in a program. This is where a real downloader alternative come in place. By using a tool such as the Video Grabber, all of the back draws that are encountered with the Real Player will be filled in for a better video downloading experience.