I am a big fan of FREE online streaming movies and TV shows. However, watching movies on Alluc is becoming difficult because of ads and many fake links. Are there sites like Alluc where I can watch series and movies for free without the need to register or create an account? Thx:)
The website Alluc review
Streaming movies, TV shows, documentaries and other types of clips online are increasingly becoming popular due to the fact that you don't need to spend a single dime to watch your favorite videos. All you need is a reliable internet connection and trusted streaming websites then you're good to go. For many movie fanatics, Alluc is the place to go when it comes to free online streaming videos. This website houses tons of films from classical romance to comical flicks. However, not everything in this site is great, check out this quick Alluc review below.
Alluc is an online streaming website that is free to access from all users across the world. Unlike other websites offering the same kind of service, Alluc doesn't directly host videos but instead provides several links containing the said movies. This website is filled with tons of clips from full length movies to complete TV series, even adult videos can be found here. One major disadvantage of Alluc is that streaming movies is quite confusing. Aside from the fact that you need to create an account before you can fully access the site, tons of ads and fake links makes the whole viewing process very difficult.
To this end, users are now looking for Alluc alternative that offers the same if not better type of service. There are tons of them available online but below are the most popular ones. Know more about them after the jump.
Best sites like Alluc
Movie4K is almost identical to Alluc. Aside from movies, it offers TV shows and some adult contents. The good thing about Movie4K is that every entry shows relevant infomation such as genre, IMDB rating, length, cast and year of release which is very important when choosing what movie to stream. Just like Alluc, Movie4K offers various streaming links with different qualities. Some are good while others are bad. Comments are similarly visible underneath every video.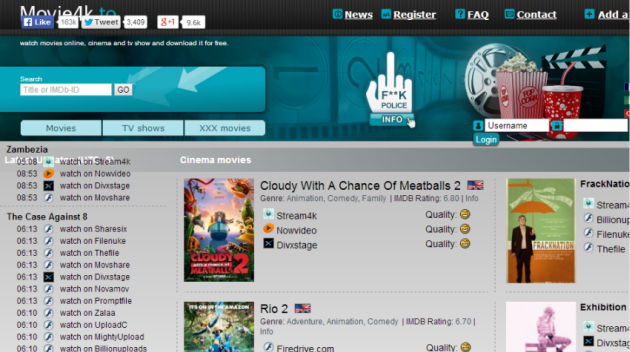 Vodly
Being the former 1Channel and LetMeWatchThis, Vodly is yet another alternative to Alluc. What makes Vodly a bit difficult to explore especially to novice users is that there are no dedicated categories; only "Featured movies" and "Films just added" are present on its homepage. You need to use the search button to locate the contents you want. Though, movies at Vodly have a quick synopsis on top that you can use for guidance. With Vodly, clicking video links will open up another tab so don't be surprised being redirected.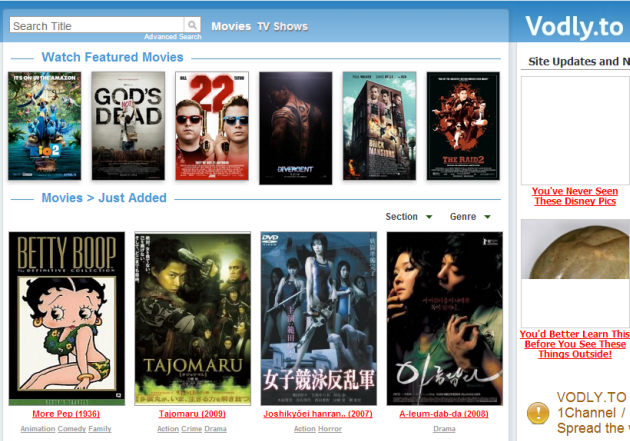 Los Movies is one of the many sites similar to Alluc. Unlike others, undecided users can take advantage of its organized movie collection categorized per country, actors, directors, genres, latest, popular, new releases and those with English subs. Index list is also available if you're searching for a particular movie. You don't need to create an account with Los Movies just to stream contents; all is free and virtually unrestricted. On the downside, Los Movies is notorious for non-working links.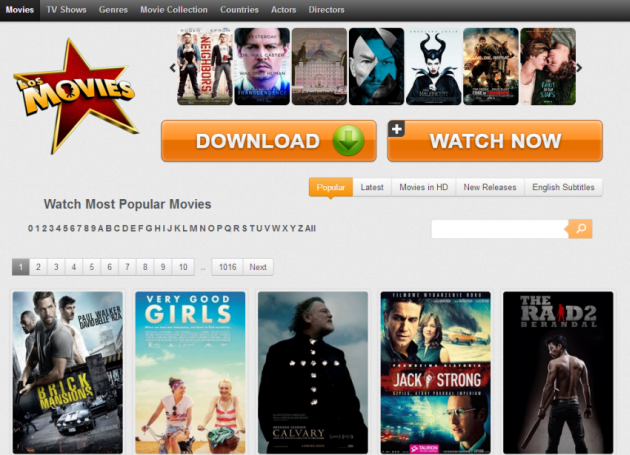 Motion Empire
Motion Empire doesn't have a humungous collection of English movies when compared to other sites like Alluc but it offers international films from Bollywood flicks to Asian movies. TV shows, animation, documentaries, sports, commercials and funny clips are moreover available in Motion Empire. Movies on this website are well arranged. One might notice that it doesn't have lots of video streaming links per entry but most of them if not all works 100% of the time.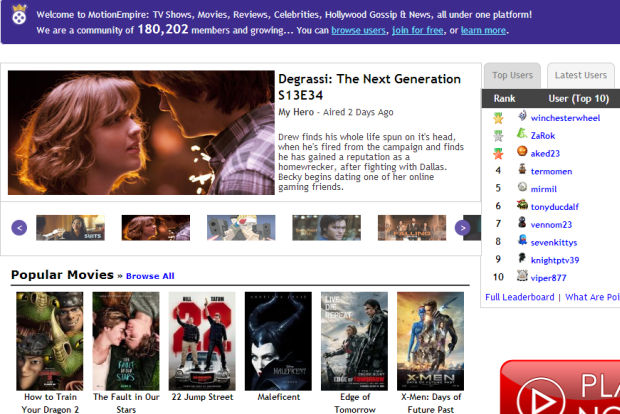 PrimeWire.ac and Vodly are very similar to each other, both of them are re-branded movie streaming website. This alternative to Alluc offers a wide selection of movies from horror to romantic comedies. Each movie on PrimeWire.ac is linked with different video hosting sites, not 5 or 10 but mostly beyond 15. For users having troubles accessing video hosting sites due to geographic restrictions, PrimeWire.ac is a great website to visit.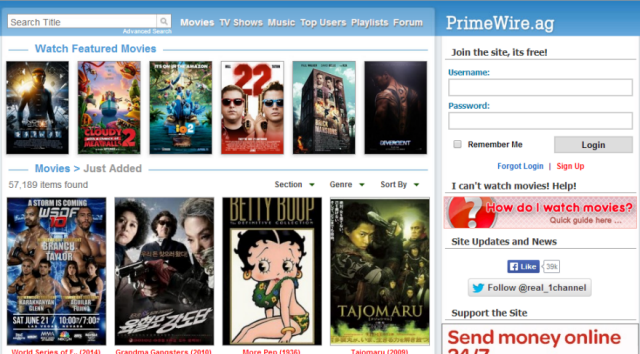 You don't need to spend a dime just to watch high quality movies nor be a member or pay certain fees; with the above sites similar to Alluc, everything is totally free. Though, you need a reliable, fast and stable internet connection to avoid frequent lags and interruptions. Downloading online movies on the other hand gives you the convenience of watching high quality films even without connecting to the internet. With downloaded movies, there are no lags or interruptions and you can transfer them on your portable device for a more expedient viewing experience.
The problem with the above movie streaming websites is that the so-called "Download links" don't actually work if you are wondering to save the movies to your computer with them. Instead, they are known to cause malicious software installation as well as adware infestation. Do not trust them easily. In order to avoid the risks of being infected by virus, the program Video Converter Studio is known to safely grab online streaming movies and save it directly on your computer. Use it to download videos from millions of other websites.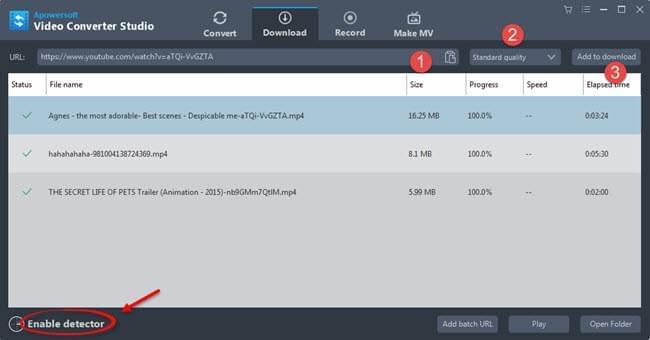 Aside from easy capturing online streaming videos, it features other multiple functions such as the basic file converter, the professional screen recorder, the handy video editor, and the versatile MV maker, etc.