Sitting in front of the television to watch sports is very rare nowadays with the busy schedule of most working people. If you have internet access on your tablets or computer and are unable to take out extra time to watch sports on TV, live sports streaming websites will interest you and you can watch games like basket, football, tennis, and many others online. Here's a list of the most amazing websites that will make you enjoy sports wherever you are.
Top 8 Websites to watch Live Sports 2017
WatchEPSN
The first worth mentioning site is WatchESPN. This site is from the ESPN channel, one of the most famous sports channels on the world. As a free live streaming site, Watch ESPN allows people easily watch live sports games and programs from ESPN. If you want to check the sports matches schedule, you can simply find it on What is WatchESPN page with the awesome user interface. Moreover, WatchESPN has a mobile app for Android and iOS. You can stream the sports on your phone now. Note that only US sports are available on this site. If you are not fond of US sports, you can skip this one.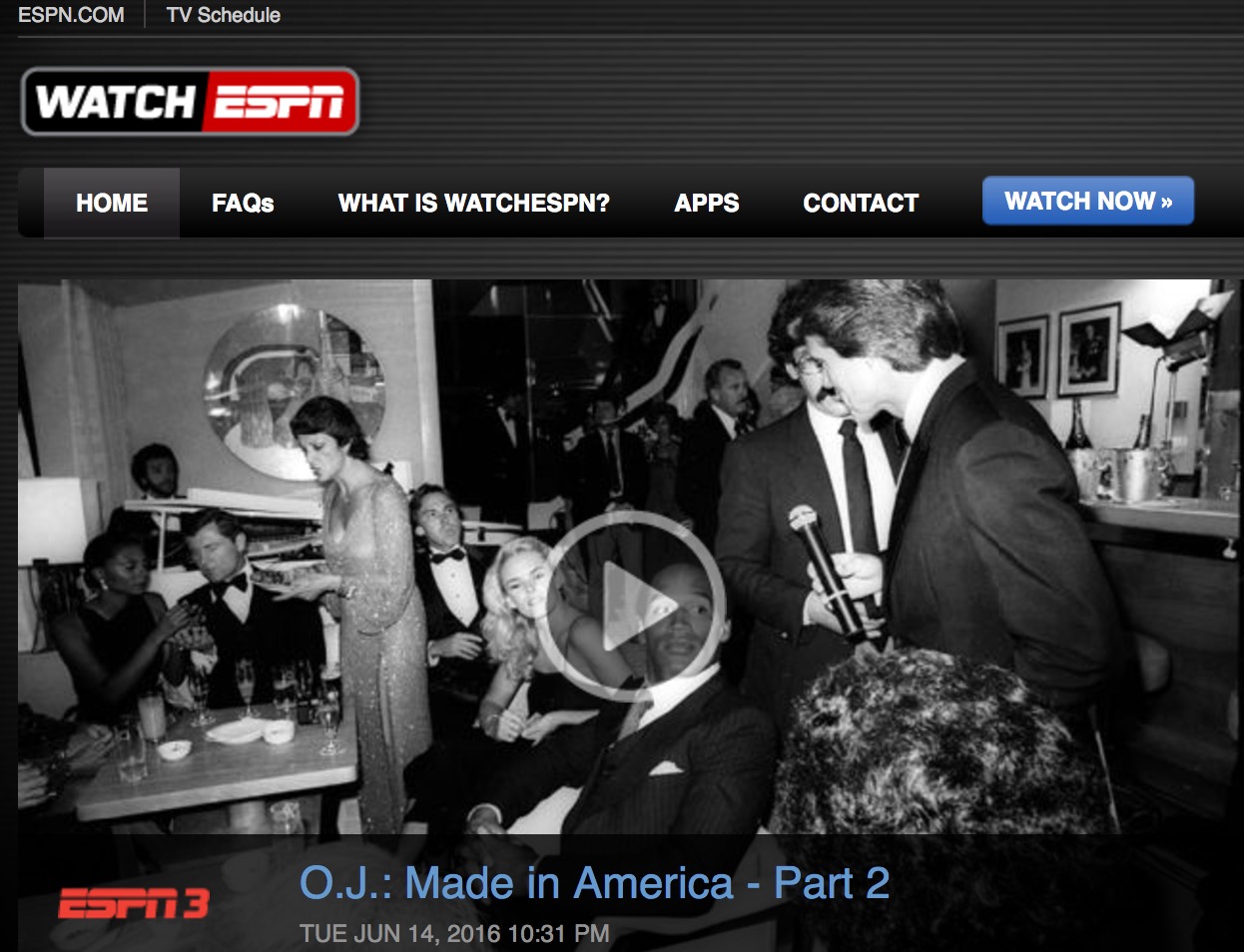 Boss Cast
Another one is Boss Cast. As one of the best sports streaming websites, it allows free streaming of various sports. After you access the website, you can choose the Tine Zone according to your location. There are a lot of popular sports and minor sports on this site, for example, football, baseball, soccer, F1 race, billiards, darts, and many more for free. If you go to the Home Page, you will easily see the schedule of matches. There is a live chat room in which you can talk to your followers or guys who are interested in the same sports. This is really a great feature to communicate with others while watching the game.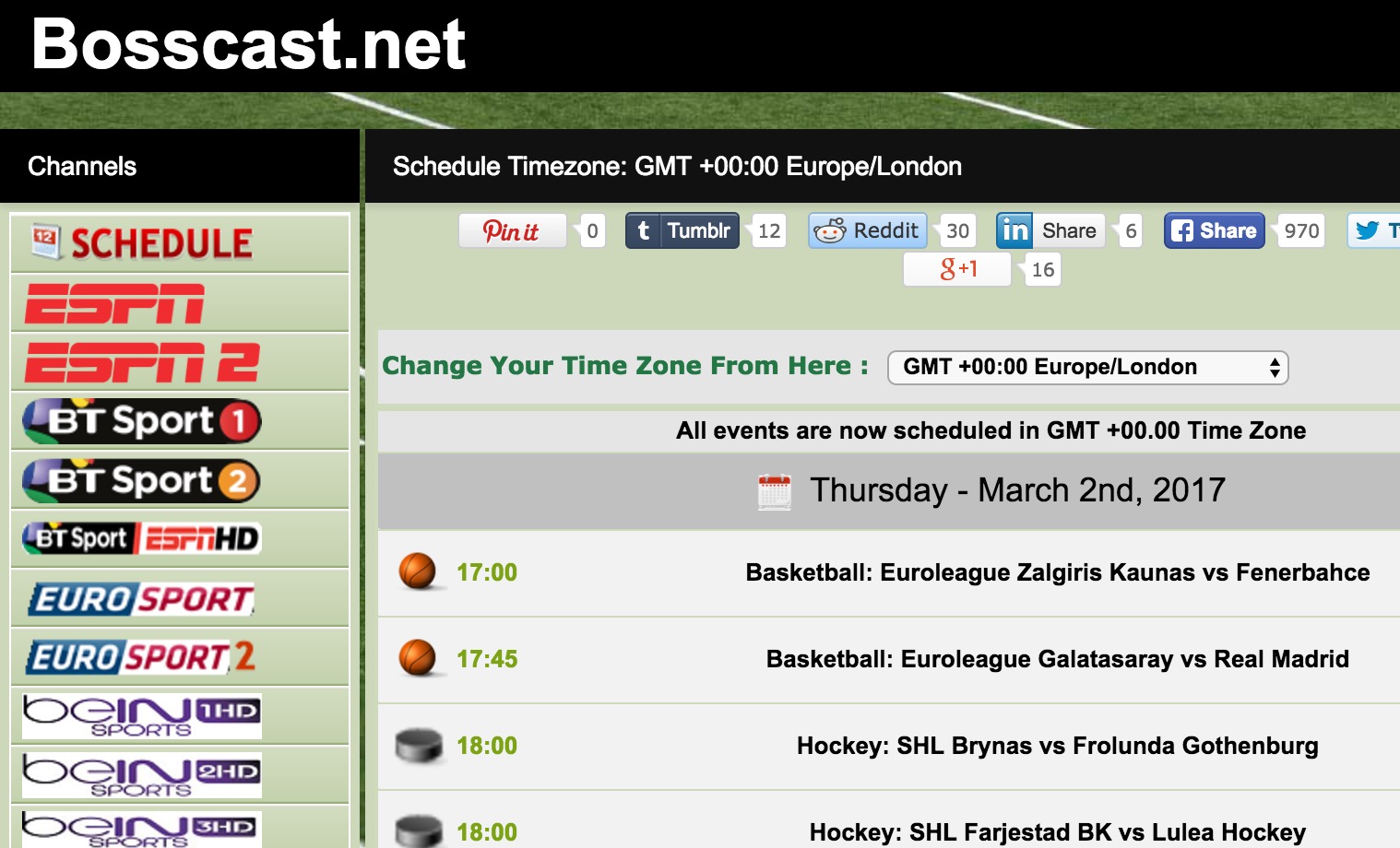 Batman Stream
The following one Batman Stream. It has been one of the most visited website to watch live sports for free. Fans of rugby, basketball, and hockey always use this site to keep track of the matches. There is a search function. People can use it to look for live sports matches their want to stream directly. Like other sports streaming sites, Batman Stream also provides live streams of Football, Basketball, handball, Hockey, Motor Sports, etc. Note that batman Stream is restricted in some countries.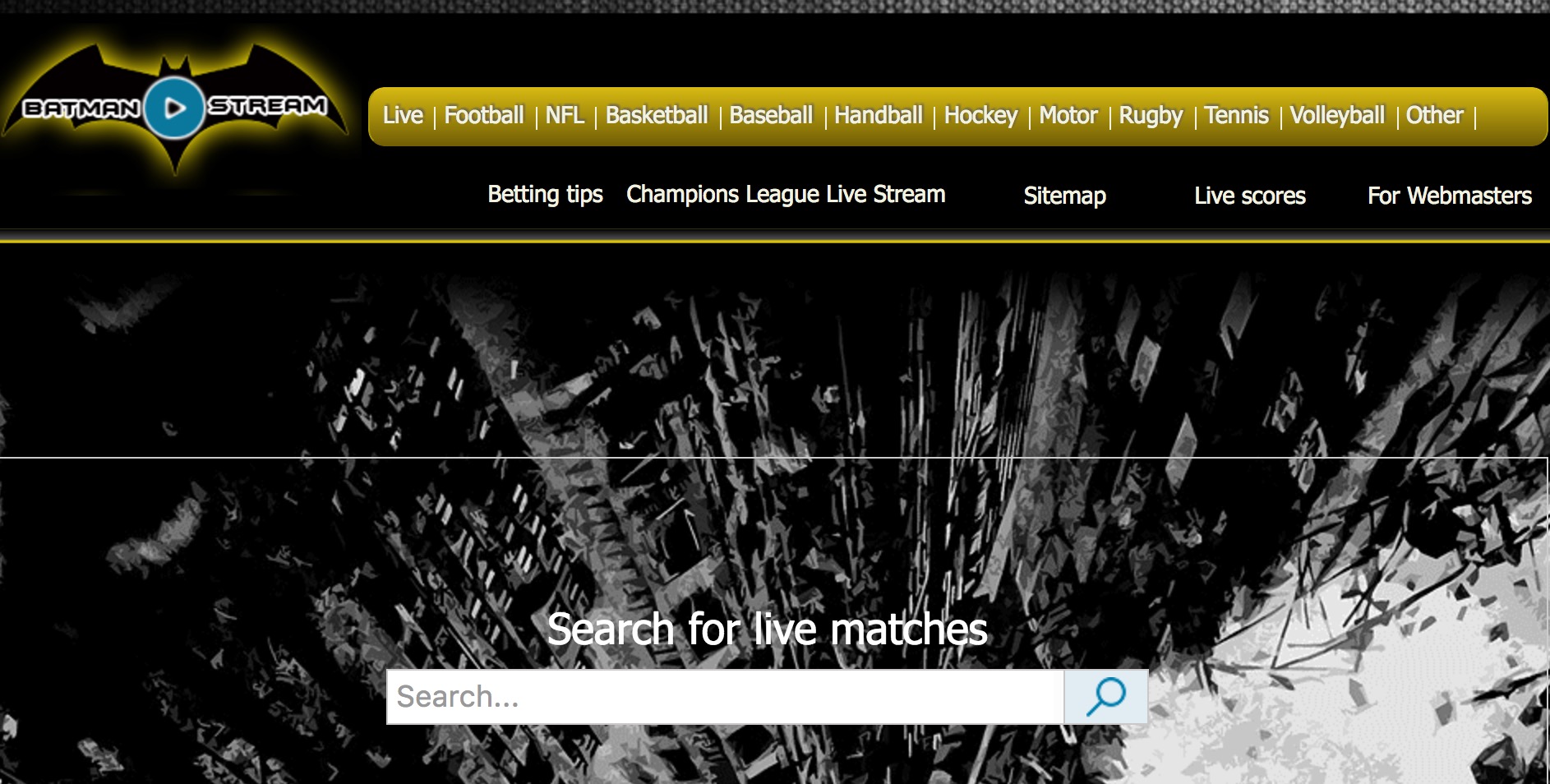 FirstRow Sports
FirstRow Sports is also one of the live sports websites in which people can stream favourite live sports games for free. The matches are well categorised on the Home Page so it is easy for users to find they are interested in. And this site allows people to upload their sports videos, which is really a different feature from other sports sites. The great consideration this site take for users is that when the internet connection is slow, people can still check the live scores immediately. But this site has ads. You can use some ad blocker tools before you visit the site.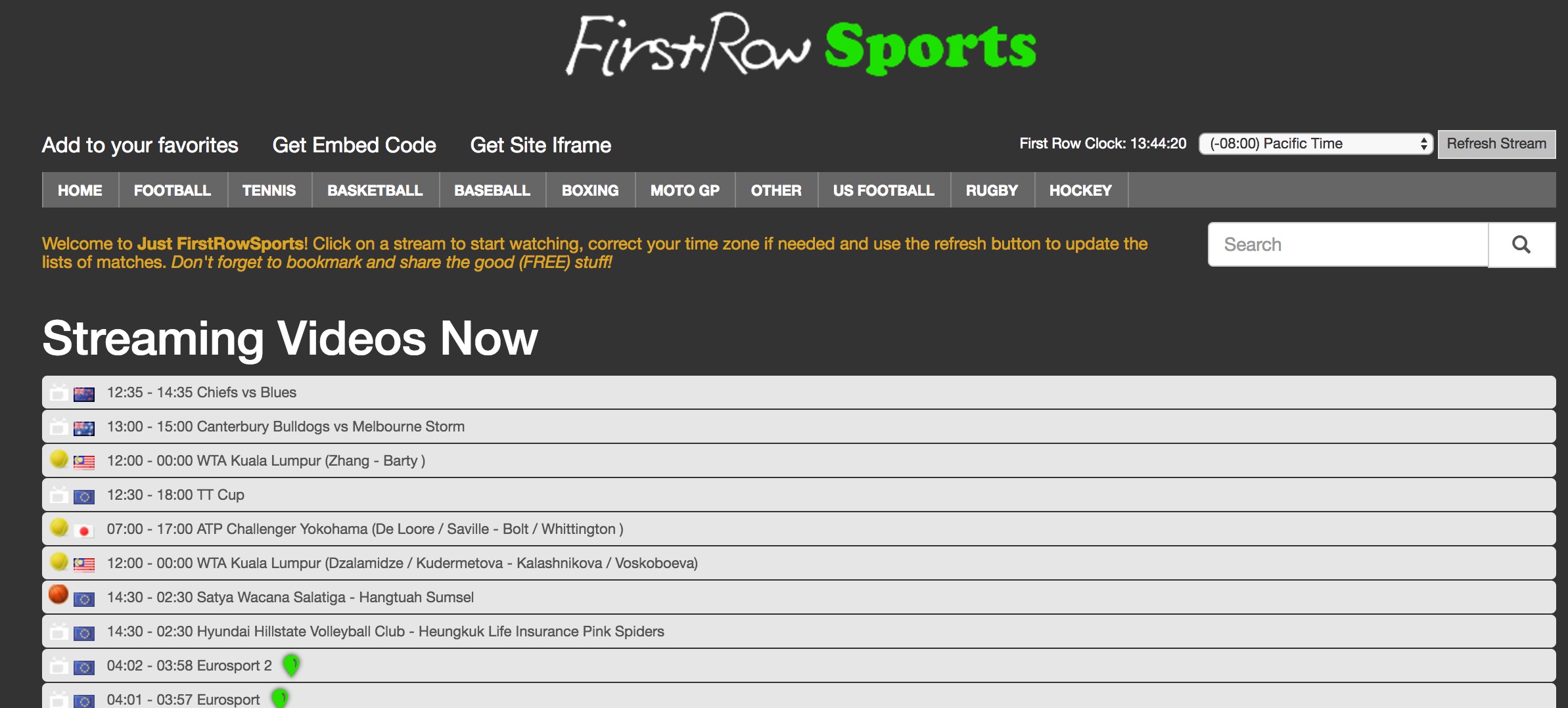 Livesport24
Livesport24 is also one of top free live sports streaming websites especially for live football matches. The daily updated videos from recent football games and live scores are up to date in real time. You can watch them in high definition. If you are looking for other sports channels like tennis, hockey, basket and handball, you can visit the tabs categorised on the Home Page. A complete list of sports matches will show immediately.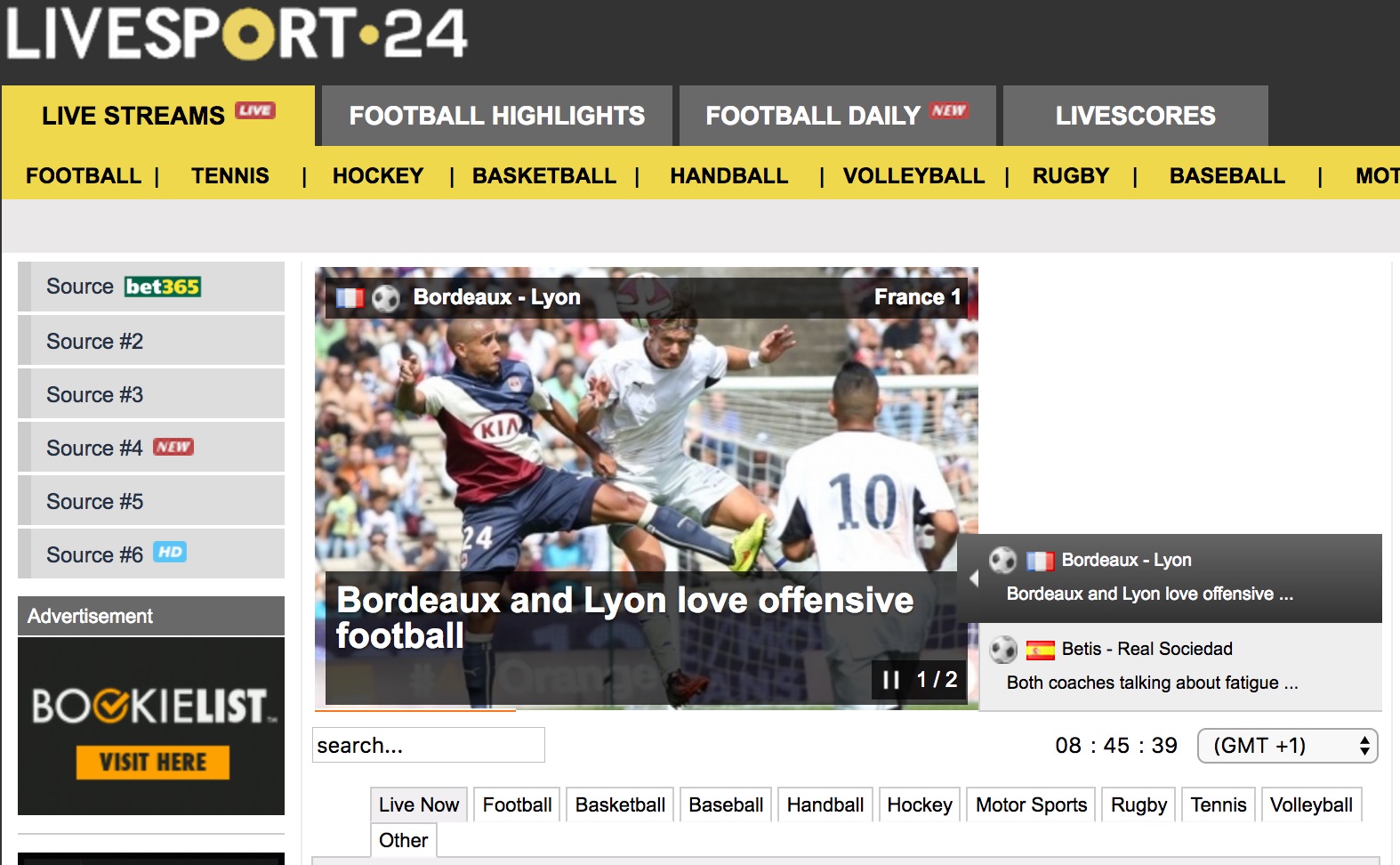 VIPBOX Sports
VIPBOX Sports also offers a free access to both major sports and less popular sports. All available sports videos are displayed on the Home Page. You can watch baseball, basketball, football, and other ball games. Also, you can view cycling, darts, racing, and other live matches. There is also a search button by which you can look for the one you want to watch. Unlike other sports streaming websites, VIPBOX is a site that indexes legal sources from the Internet and it also offers links to them. Truthfully, VIPBOX looks more like a site that gathering live streams of sports events.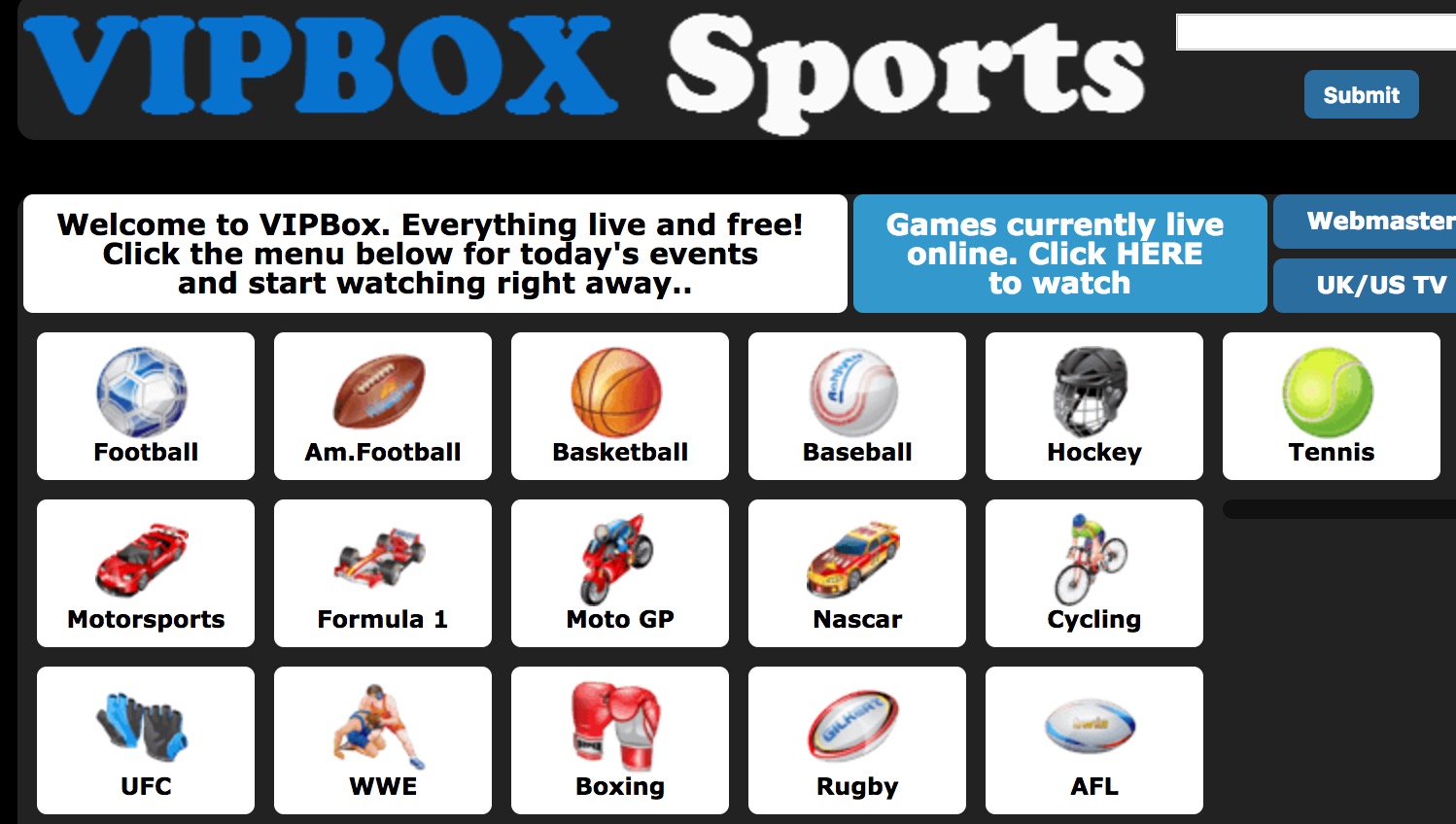 LAOLA
LaoLa, as one of the best websites to watch live sports, provides a free live streams of games like table tennis, motor sports, etc. The left menu button covers all programs available on the site and you can use the search button to find out your favourite matches. Currently, this site provides bilingual (English and German) interface for users. Note that videos displayed will only be at standard quality.
Feed2all
Feed2all is a live sports streaming website popular among European countries. This site focuses on sports in Europe regions. You can watch football, tennis, boxing, golfs and other international sports. The streams are arranged in categories so you can easily manage the site. On this site you can manage your time zone and view live scores. Note that this site carries ads. You can ignore it and concentrate on your matches.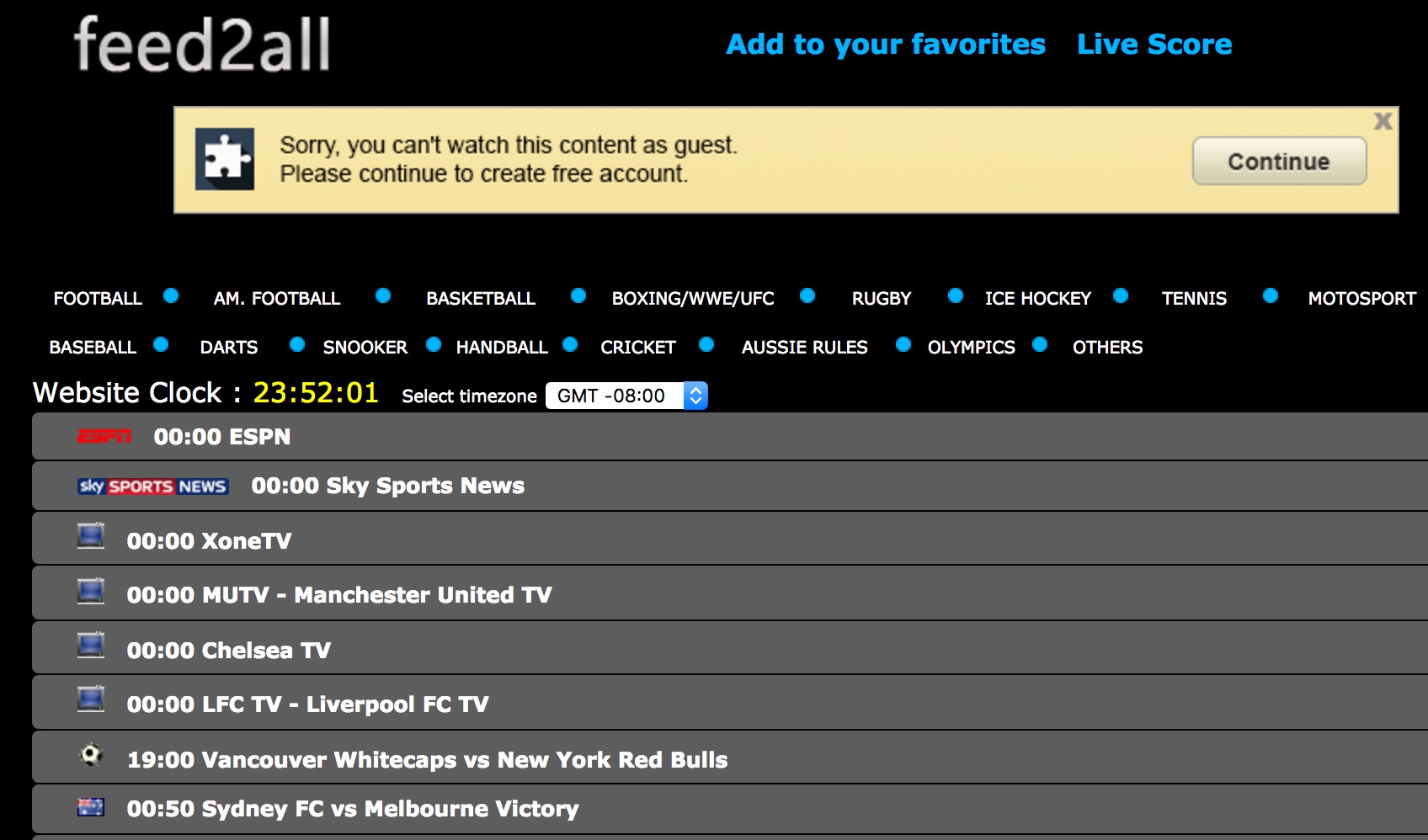 Conclusion
Check out the list for top live sports websites 2017 and choose the one you like best. If you like this recommendation, you can share them with others. You can also leave a comment below to share your ideas. We'll keep this list up to date.