Even if you cover a wide range of knowledge, it is undeniable that you may still lack some certain aspects of knowledge. In this way, no one will claim to be a jack-of-all-trades. For instance, maybe some people have a good command of vocational skills and academics while others are well acquainted with daily life tips. No matter what aspect you are a dab hand in, it is indispensable for guide or support in unversed parts.
Got some solutions for unknown parts? If not yet, it seems to me so helpful with how-to videos. Why? So to speak, most of you will search the web for "how-to" while encountering a difficult problem. Then you finally got "how-to" on specialized websites that deliver information in the form of videos or texts. This also explains how functional how-to videos are.
In order to acquire the facts bit by bit, here presents top 5 how-to videos sites for references.
Videojug is one of the most popular how-to video sites that offer some expert advice and how to videos. Wanna DIY stuff, learn to make delicious food, get some expert tips about beautify or style, know how to play hockey or reboot your computer etc? Exactly, this site is exposed to the bits and pieces of life, so you may learn how to do what you like from over 60,000 professionally produced videos. You can never be too exaggerated to tab it as a walking encyclopaedia.
Howcast

While browsing the website Howcast, you will be impressed by "How To" guides pertaining to various topics such as video games, education, fitness, entertainment, food, fashion, tech, health etc. A great number of YouTube users even go here to learn how to make home videos by following instructions. After searching your wanted topics, you will always get high quality video guides. It won't let you down. A word of warning, however, users should check out the accuracy of how to videos for it has some do it yourself stuff and they are not 100% correct.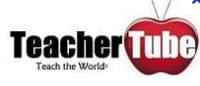 Teacher Tube is a great educational video site for teachers and learners, where provides a platform to share instructive resources. You see, teachers or students both submit videos on it so that a lot of information and nice discussions can be given. This site also offers some benefits to teachers because many videos can be downloaded for offline playback. For example, lecturers are able to insert the downloaded videos into Microsoft powerpoint for course explanation or other purposes. Please be sure to download teachertube videos on your PC first and then put it into PPT.
Tips: You might know that PPT does not recognize FLV formats, but the videos you download from teachertube are flv. Thereby, it is advisable to convert flv into avi or other media type that powerpoint can recognize. Below is the versatile online video converter that supports multiple formats conversion.

As the name implies, WonderHowTo is a how-to site that features a search engine for how-to videos on the web. Most videos are submitted by users and embedded from other video sites. However, it is still a great place to obtain right instructions after watching the content. Under its categories, it's free to choose your favorites and create playlist in your own community.

How funny the Monkeysee is. Most how to videos of this site are made by experts. Every time you see a video, the expert will instruct you in person and give the proper demonstration. Surely it is possible to check out the profile of experts on the right-hand column. After finding what's the best video, just add it to your site. In case you're interested in making guide videos, please contact to become an expert on Monkeysee. Welcome.
Do you find those best how-to video sites useful? If yes, why not share it with others?