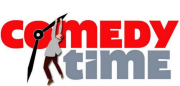 In today's very challenging world, we hardly laugh due to busy schedule, work related problems, daily family trivialities, difficult moments and all others. Sometimes, we even need to go out and visit comedy bars just to giggle and have tons of fun. Yet nowadays, you don't need to go out and spend bags of cash just to have fun on comedy bars. You can laugh your heart out right at the comfort of your own home as long as you want. Thanks to online comedy sites, being happy is just few clicks away.
With online comedy sites, you don't need a stunning dress or handful of notes for watching things you want tin theatre, all you need is a reliable internet connection along with PC and you're good to go. However, the next big question would be what are the best funny sites that offer high quality videos with genuinely entertaining contents? Read below and discover them all.
A Careful Selection of Funny Video Sites
Break – home of wonderful funny videos from caught-on-cams to comical skits, this website offers it all. They even feature comedy acts as well as user submitted clips. If you are fond of watching all types of videos regardless of its category as long as it is entertaining, Break should be on top of your list.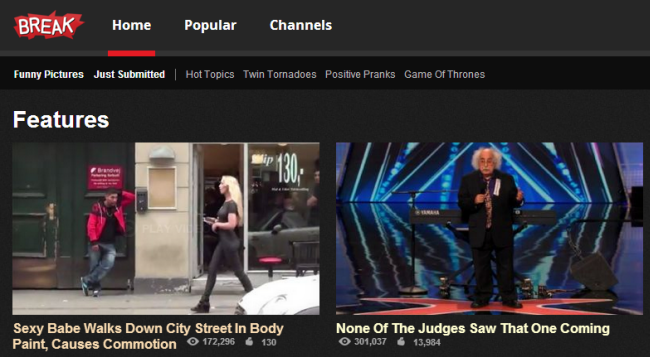 Funny Or Die – known for its wide collection of funny videos, amusing articles, exclusive contents and home-produced parodies, Funny or Die will never let you down. Contents are neatly organized per category and users can search videos by typing-in related keywords. Dedicated iOS and android apps are likewise available for a more convenient mobile streaming.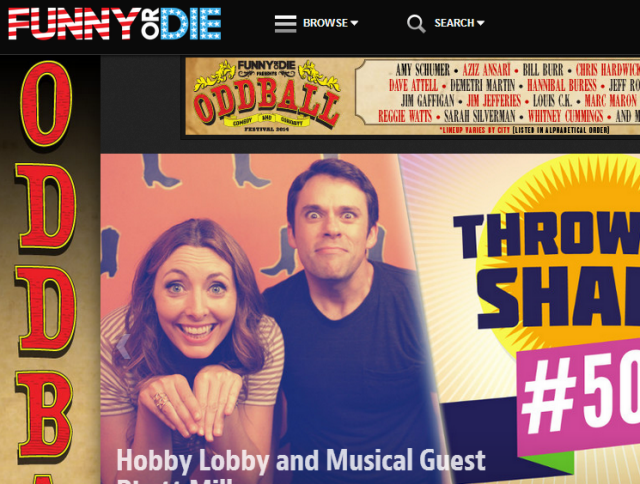 College Humor – you can not only find best funny videos on this website but really interesting stuffs as well from Facebook fails to popular video feeds across the web. Exploring this site will amuse yourself during the whole day. Thanks to its polished interface with clean white background, reading or watching is not a big sore in the eyes.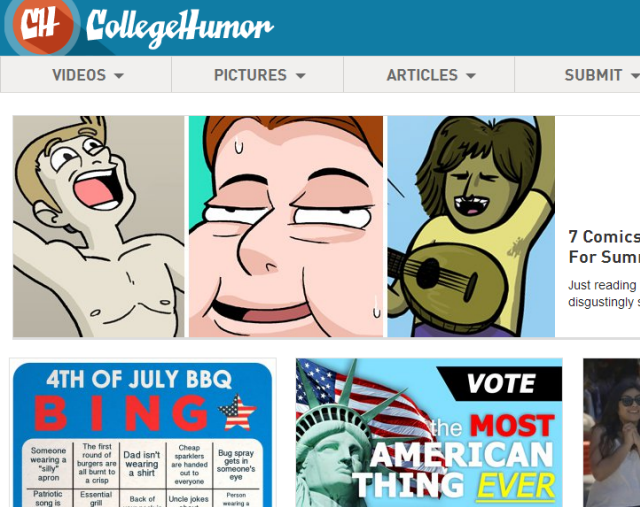 Funnyjunk Video – if you want to be filled with tons of funny clips, and literally truckloads of them, visit Funnyjunk Video. This website features original contents, parodies, pictures, GIFs, funny text, funny movies, channels and many more. However, note that Funnyjunk's website is a bit cluttered as well as disorganized. Video thumbnails are small and there are just too many things going on.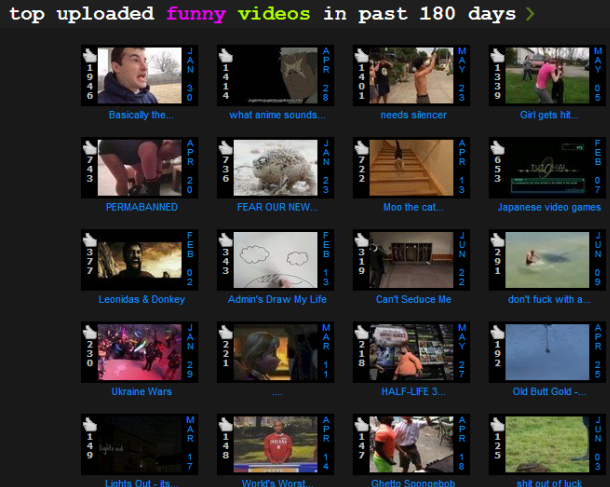 Comedy Central – next on our top list of funny video sites is Comedy Central. Unlike others jam-packed with clips from different users, CC is known for their original shows and full comical episodes. Various acts from stand-up comedians can likewise be watched without even spending a dime. What's great about Comedy Central is that you can watch funny clips straightly, no memberships or accounts are needed.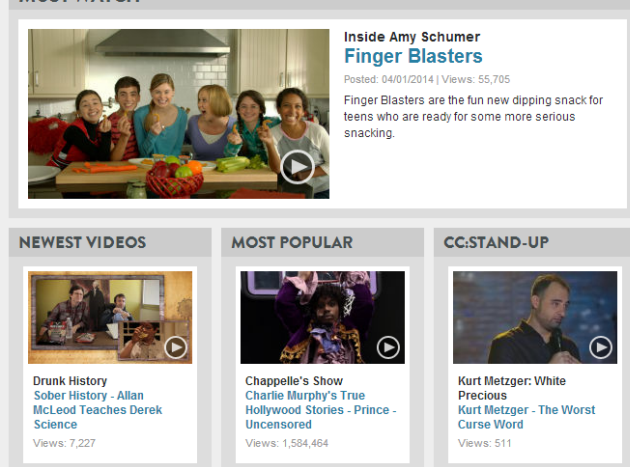 Heavy Video – equipped with a professional looking interface with easy to navigate categories, visiting Heavy Video would make you think twice if they really got funny clips or not. However, this website got all your comedy cravings covered from celebrity bluffs to top 10 funny vids. User submitted acts are also present together with games as well as movies.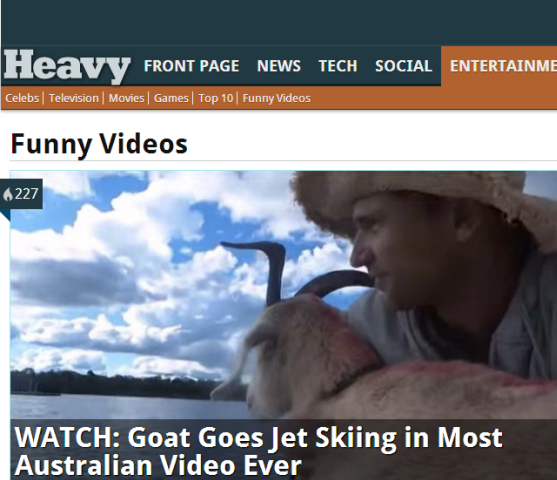 VideoBash – comedy has different forms and classifications, and with Video Bash you'll get to enjoy an abundance of it. Included on our best funny sites list, Video Bash has its videos neatly organized per category. From sports to bloopers, animals and commercials, all of which are guaranteed to make you fall out of your seat.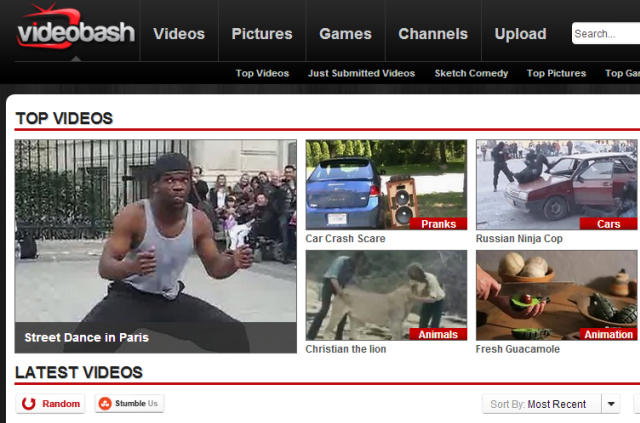 Daily Haha – compare with other sites, Daily Haha has fewer comedy categories but this doesn't mean they are inferior or boring. If you're in search for a website that offers a handful of things to explore, yet boosting with quality, Daily Haha is a must site to visit. Daily Haha features popular clips, cool videos, funny pictures, flash games and more.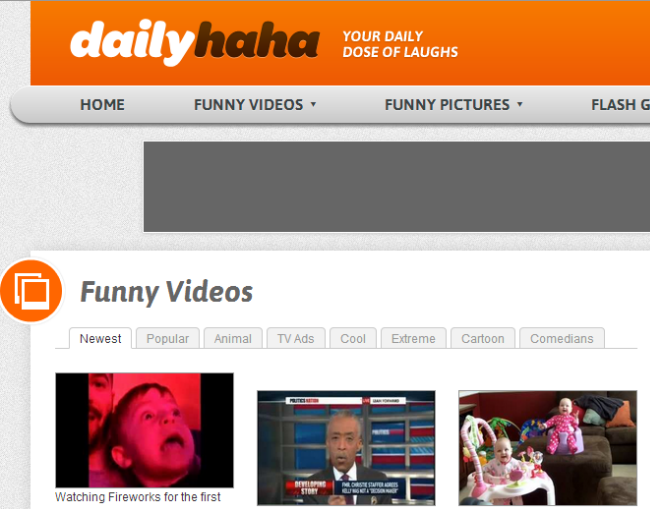 Bofunk – Bofunk focuses more on user submitted clips and rehashed vids from different websites. It doesn't have a stunning interface but nonetheless it does the job pretty well, to make you laugh. It might not house the best funny videos but the inclusion of shocking as well as crazy clips make it unique amongst other websites.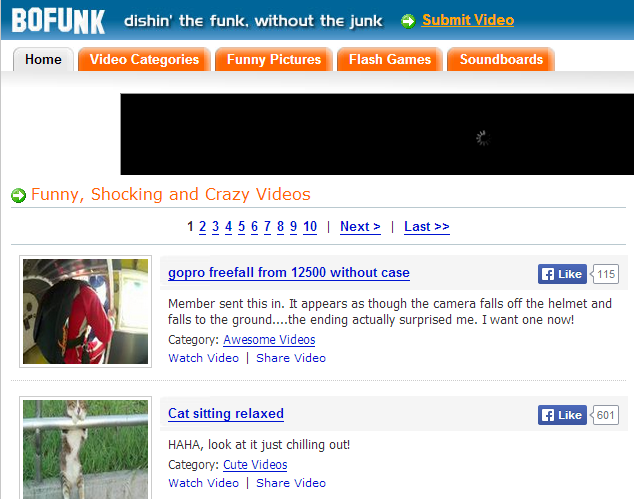 Jokeroo Video – tons of websites dealing with funny videos are getting more and more popular right now just like Jokeroo. This site has a nice looking facade with animated buttons and colorful tiles. Funny videos, pictures and witty news can be found here while users can talk about different things with the site's inside the forum.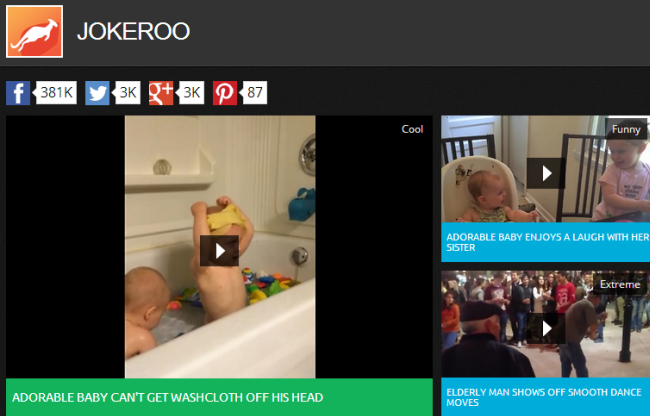 How to Download Funny Videos
The above funny video sites can really keep you entertained for hours. Conversely, you need to have a strong and reliable internet connection to avoid frequent hiccups as well as lags. If you don't want to stream contents online or you don't have the patience to undergo annoying video buffers, you might want to download funny clips on your hard drive or even bring them to your portable players .
Downloading comedy videos gives you a smooth viewing experience, convenient playback and ability to watch clips offline. You can use the software Video Download Capture to grab any comedy videos you want from the above sites. This program can perform bulk downloading, convert videos into different formats, record live video streams and is equipped with smart video editor. Compare to other downloaders, it offers three ways of grabbing clips from top funny video sites or to other streaming websites.
1
Auto-detect where you only need to play the video and the program will automatically save it on your hard drive.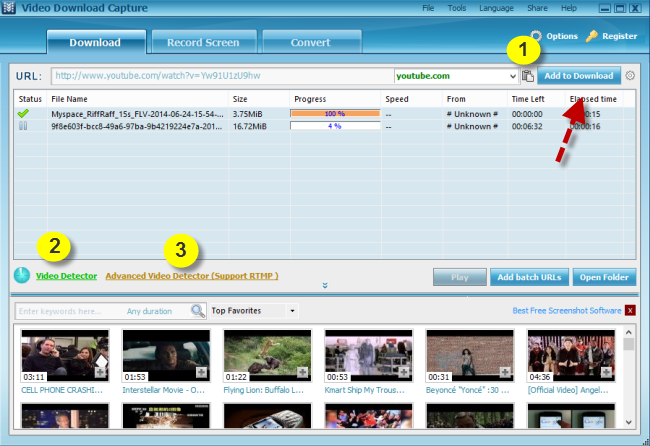 2
If you want to pick from the videos and choose to download manually, simply copy and paste the URL containing video into the software's blank search bar.
3
And the RTMP technique for recording live streaming clips. With this you need to use Video Download Capture's built-in browser to stream and grab funny vids.