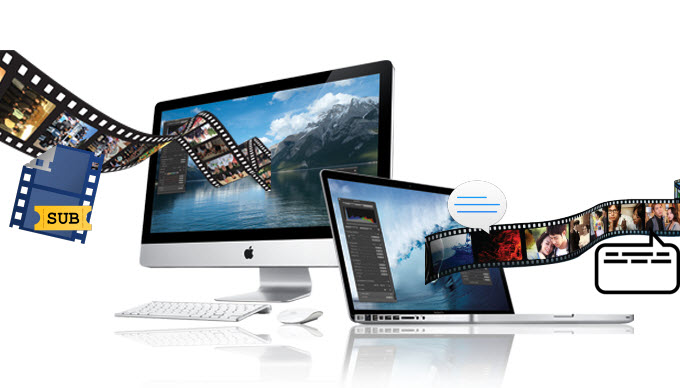 The lyric is to a song what the subtitle is to a movie. Subtitles are always displayed on the bottom of the screen to help people who can't fully follow the spoken dialogue get a better understanding. Despite the fact that there are an ever growing number of movies people downloaded and watched are overlaid with well-prepared subtitles, there are also some of them that don't contain subtitles. Especially when you're running a Mac, the chances for Mac subtitle software are very limited. It's time to discover the best subtitle toolsets.
How to add subtitle to video with Apowersoft Video Converter for Mac?
It is known to all that Mac doesn't provide as many subtitle tools as Windows. Comparatively speaking, to find an appropriate subtitle program for Mac is not as easy as on Windows. Among all subtitle toolsets I tried in all my years, I should say this software is really one of my favorites. It can accept all kinds of commonly-used subtitle file types, for example, ass, ssa, srt, etc. If you are not content with the source subtitles in the video, you can just remove them from the video and even replace it with a new one. Let's check how it works concretely.
1
Download and install the Mac subtitle software.
As a desktop program, you have to install it well on your Mac and you can enjoy a more stable and professional way to add subtitles.
2
Import movie to the software.
Double click the software to open it and you can add files by drag-and-drop directly from the folder it is located in.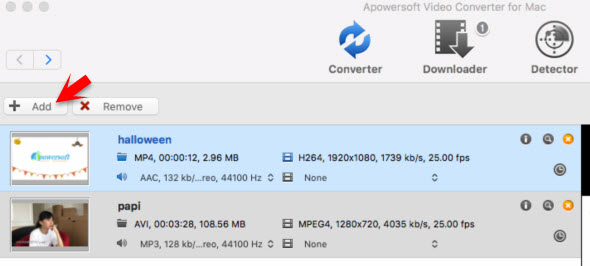 3
Add subtitle to the file.
Drop down the subtitle bar on the video strip, click "Add Captions" to choose a new subtitle file or "None" to remove the old one.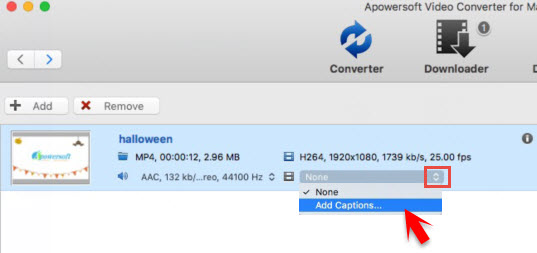 4
Select a proper file format.
This is a must-have step before you save the changes. This will help your movie compatible with more devices and platforms.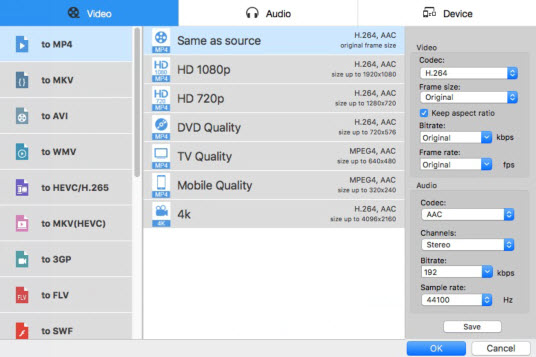 5
Save changes.
Press "Convert", the new file will be created soon.
Other Features:
Supports to convert any video/audio to different formats and devices.
Builds in video downloader and detector to capture online videos.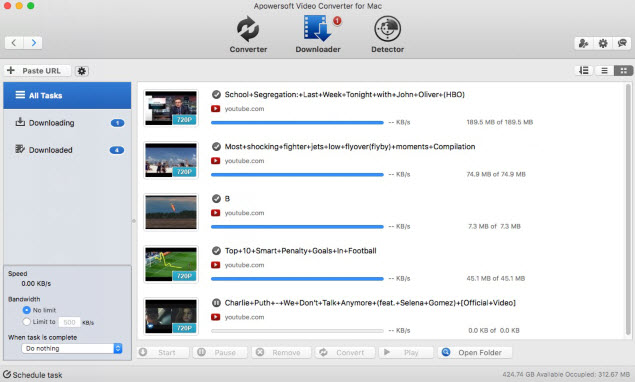 A Top List for Mac Subtitle Editor to Edit & Adjust Subtitles
i
Jubler
Jubler is a free text-based subtitle tool available on Mac. It can refine, correct, convert the existing subtitles and even create new subtitles if you want. Nearly all common subtitle formats are supported on it. Its realtime preview feature provides a great way to check the resulted file effect if you just corrected the spelling mistakes, change the translation mode and styles. Besides as subtitle software for Mac, Jubler can be fully used on Windows and Linux.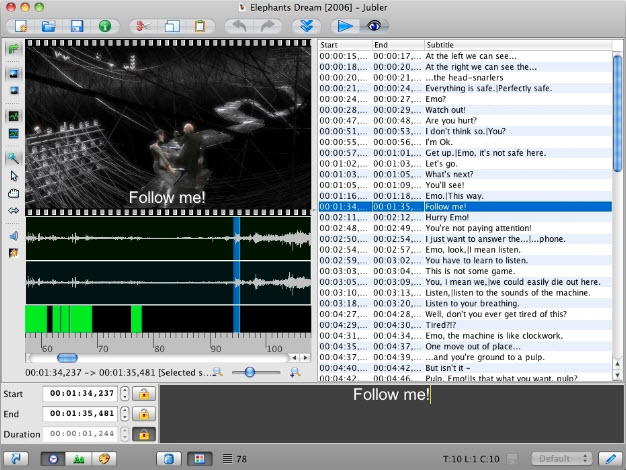 ii
Subs Factory
Subs Factory is a complete subtitle application that can create, modify, and resync and even translate the subtitles into another language. It also supports to merge and split subtitles. But the only subtitle file type that Subs Factory works with is srt file. The interface looks cluttered but it is very easy to understand. You need to pay $7.99 to fully use its features.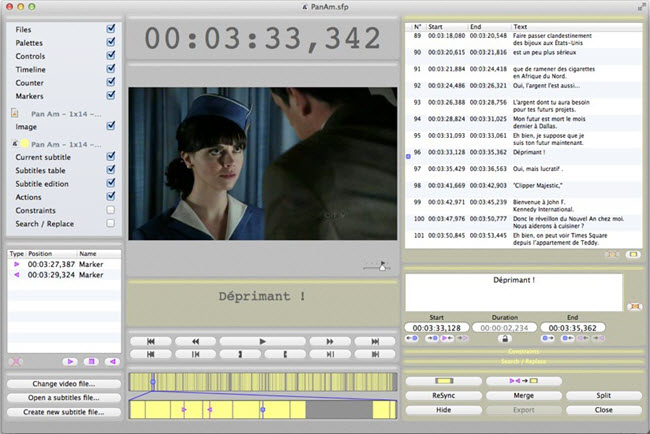 iii
QuickTime Player
QuickTime can't be regarded as a Mac subtitle editor in the true sense. But suppose you just want to enable subtitles to appear onscreen while you are watching a movie, QuickTime is an option that you would like to use on the premise that the video has subtitles originally. You need to go to the "View" menu, click "Subtitles" and enable the name of the language that the subtitle is on. Then you'll see the subtitles or captions appearing on the bottom of the player screen.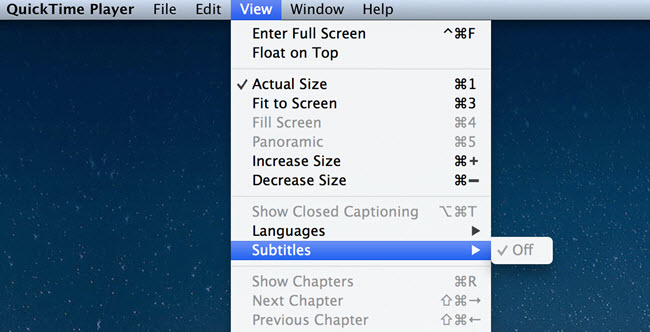 Bottom Line
As I have stated at the beginning, available subtitle editors for Mac OS X are far fewer than on Windows. Google even doesn't give too many recommendations regarding it. I spent a lot of time researching and digging them out from the Internet based on my past experience on reviewing software. All programs advised above have been tested and evaluated for many times before I listed them here. If you have better options of subtitle program for Mac, please do not hesitate to leave a comment below to share your ideas. I will be very happy to update it into the list if it really does help.