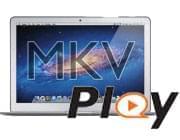 The Matroska Multimedia Container, also known as MKV, is a one of many video file format that is being used World Wide. This type of format is common in delivering multimedia content just like TV shows and movies. However, there are some media player that does not play this type of file, one of them is the Apple QuickTime player. This is the reason why Apple users need to have a mkv player for mac, for them to have access to their videos under their Mac OS.
On the other hand, there are plenty of ways on how to play MKV videos within your own Apple system. It can be done by utilizing various media players that are compatible with Mac OS X, or by video file conversion. I will elaborate more as I continue.
Top of the line MKV video player for Mac OS X
Numerous media players are now being introduced in the world of cyberspace. There are those that can meet your expectations, but there are also those that are made just to mess around. But right now I will show you the best mkv mac player that you can utilize if you are a Mac OS user.

This media player that was developed by VideoLAN project more than a decade ago, is one of the most popular portable, open source media player, and streaming media server nowadays. Some of the outstanding feature about this tool is its ability to play video even if it has content that is damaged, unfinished or incomplete videos (these are the files that are still being downloaded from the internet). Furthermore, this program can also help you play mkv on mac instantly while at the same time benefiting from its interesting features.
MPlayerX

Is a media player that is made specifically for Mac users. According to its maker this program is the simplest, powerful, and beautiful player that you can use to open any type of file format within the your Apple device. Aside from its makers claim this tool also has incredible features such different shortcuts by just simply pinching, swiping, tapping, the touch pad of your device. It also automatically converts subtitles within your video so that there is no need for you to convert the subtitle manually. You'd better try this player now to utilize its one of a kind features.
XBMC

If you want to have a home theater in your own Mac computer then you better use this elegant program. This tool has a perfect GUI which can be customized by using different skins available. The main features of these programs include video, music, and picture playing. It also has some interesting features such as using different widget such as weather, and it can be connected to the internet to receive podcasts. It may be confusing for first time users but you can always check some online tutorials if in case you experience difficulty dealing with this tool.
Perian

This program is not actually a mkv player for mac, but instead it is a third party component that adds support for various video format to the default QuickTime player. However, there are times that it does not work very well on the latest Mac OS X Mountain Lion. So therefor it is advisable to get the latest version of Perian.
More options to use
1. You can play MKV on Mac by converting MKV to MOV. By doing this, QuickTime will now easily detect and open your video since MOV is its default file format.
2. There are two ways that can be exercised to convert mkv on mac.
Method one: You can use an incredible online program which is the Video Grabber. Aside from being a reliable video downloader, this tool also has a powerful converter that is included in its functions. Just make use of the Convert Video File and your video file will be converted right away.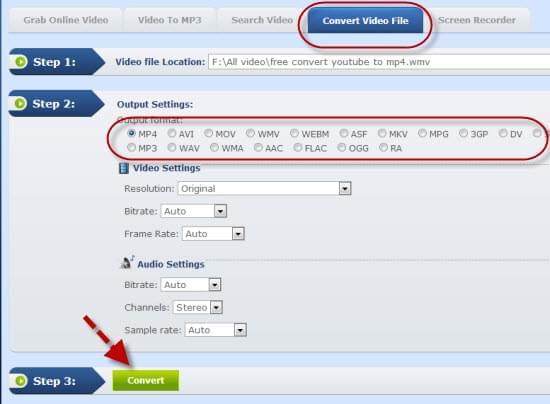 Method two: On the other hand if you are looking for a more advanced application, then this one is for you – Apowersoft Video Converter Studio. This is an outstanding converter that can convert your mkv file to different file format in just seconds. It also has the ability to merge 2 videos into one, edit videos, and many more.
You can use whatever method that you prefer to play your MKV videos. Yet, be reminded that using other media player will require software downloading and installation.