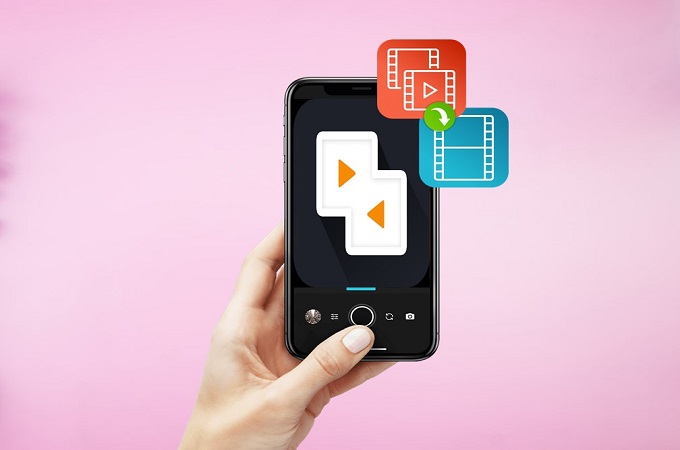 There are various software programs that can help you easily and quickly merge videos together on your computer. But in fact, these days you do not need a computer to combine video clips together. Most people now can use their smartphones to edit and create a stunning video from captured video clips. With the help of the following versatile video combiner apps, not only can we just join videos into one, but also render video with cinema-like effectd on our smartphones with just our fingertips. Upon reading this article you will learn of the best apps that you can use on your mobile devices.
Top 4 Apps to Add Videos Together
BeeCut (Android & iOS)
BeeCut is a very simple video editor with which users can join multiple videos into one easily. It supports almost all video and photo formats we commonly use in our daily lives. You can just import your videos from your photo gallery, adjust the order and then export in HD quality without any limitations. All of its functions are free to use. In addition to that, it also has quite a lot of advanced functions, with which you can add stickers, overlay, transitional effects, and filters into your final video simply with its drag-and-drop format. Furthermore, you can produce video with a ratio of 9:16, 3:4, 1:1, and also use traditional ratios including 16:9 and 4:3. For people who are in need of a completely free video app while has rich functionality, the BeeCut app is highly suggested.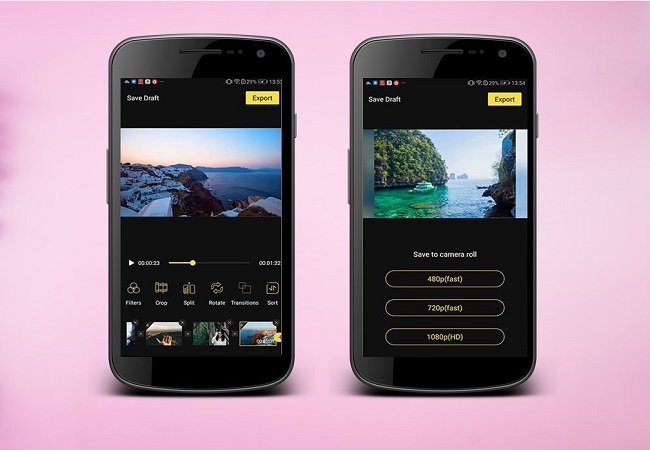 Pros:
Desktop version with pro functions are available for Windows and Mac users
It supports all kinds of audio, video and image file formats.
It offers cool filters, special FX, borders, transitions, and many more.
It allows you to preview the whole video before exporting.
Cons:
Users are not able to add voice directly to the program.
iMovie (iOS)
iMovie is the default video editor for iOS users, which can be used as a video combiner app as well. It supports all Apple-compatible multimedia formats. If you have this sort of file to merge, you don't need to convert the format. You just need to open the files in iMovie, and the app will handle the rest for you. This app also has transition effects, theme templates and other special FX to be used in your videos if you want to render your video.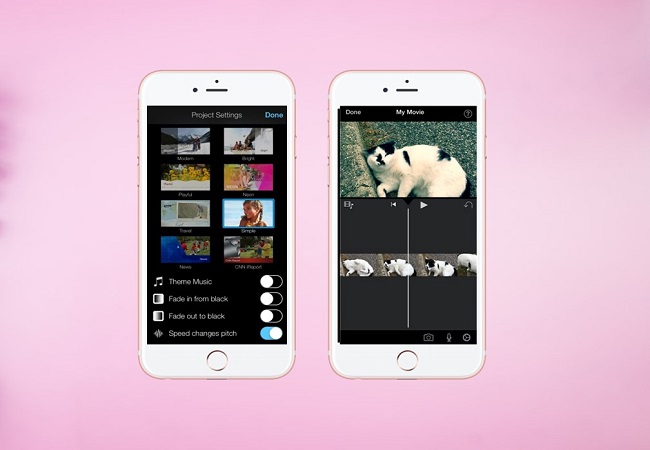 Pros:
All functions are free to use.
Rich features for editing a video.
Free to use.
Cons:
Lack of advanced functions.
Viva Video (Android & iOS)
Viva Video is the best app to put video clips together. With Viva Video, not only can you create beautiful videos by joining together different clips and videos on iOS and Android devices, but also use the editing features to trim unwanted video clips, control the play speed, add animated subtitles, effects, titles, transitions, filters, and music tracks to make it into an outstanding piece of cinematography.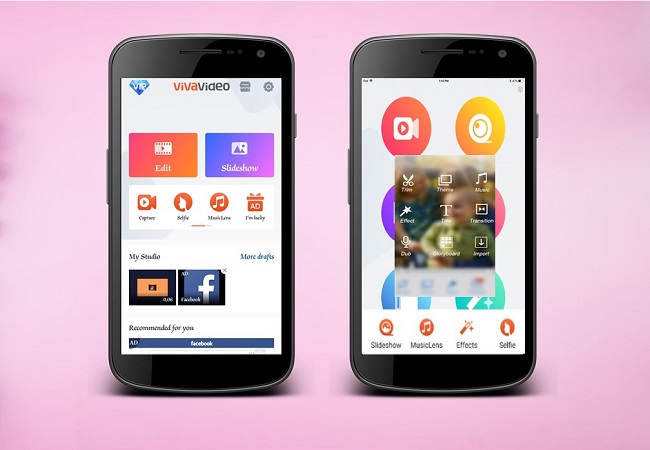 Pros:
It offers a wide range of editing tools.
Full of editing features.
Cons:
Not all functions are free to use.
Limits the length of the exported video.
Free version leaves behind a watermark on the video.
VidTrim – Video Editor (Android & iOS)
VidTrim is a powerful app used to merge videos together. And, though its name include "Trim", this app also offers multiple editing features, including trimming, grabbing frames, rotating, cropping, cutting, extracting audio from video, as well as more advanced filters such as luma, vintage, original, vignette, and many more to be used in your video. Compared to the aforementioned apps, this app doesn't have quite as many advanced functions, but it's still a great choice to try if you just want an app to put video clips together.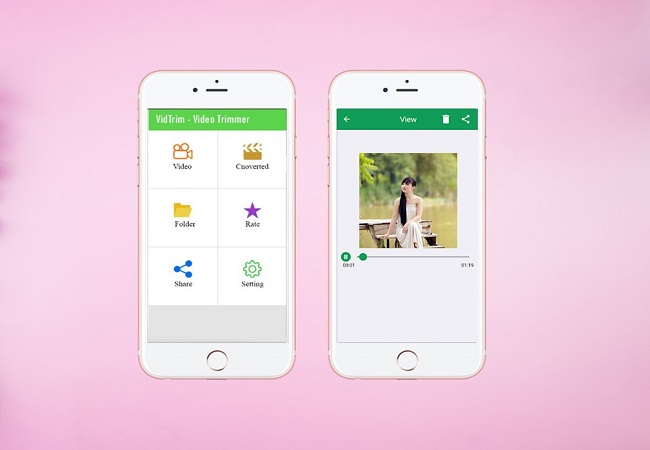 Pros:
Easy to use.
Basic functions are provided.
Cons:
Limited advanced functions.
Conclusion
As stated above, all the tools mentioned can be used for combining videos into one. All of these apps include many different functions besides just joining video clips together. You can refer to these tools if you are looking for an app to join multiple videos together as well as photos to make a slideshow. Don't hesitate to leave your comments below if you have other apps to share with us.