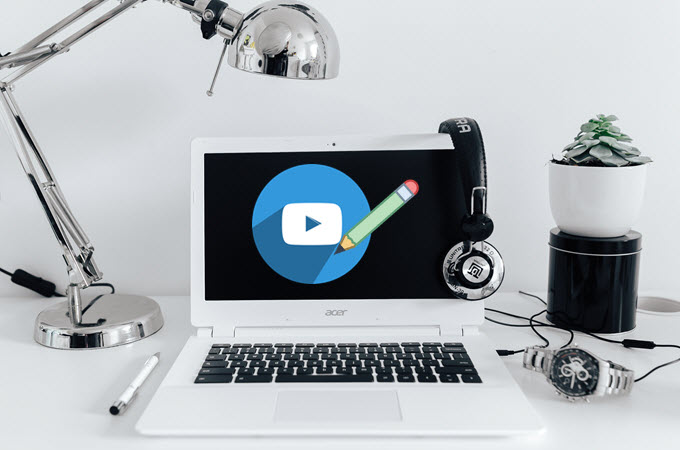 Video sharing has been becoming quite popular recently, resulting in that users who want to make their own videos have started looking for the best video editing software for beginners. To record footage or capture an image, you can easily use your smart phone, and afterwards, there is also an endless possibility of social media pages that you can choose from. However, to create a video using the materials, if you are a newbie in video editing, you might don't know which program to choose. Luckily, you don't need to worry as we are going to share the finest video editing programs with you. Each program is divided based on the platform. Without further ado, let's go ahead and continue with the remainder of this post.
Top best video editing software for beginners
Edit Videos via Online Tools
LightMV
If you are going to make a video clip, LightMV is one of the perfect tools that you can choose from. This is a web-based video editing application that is handy enough for everyone to use. In making a video with this program, all you need to do is to select a template, add photos and texts, export the video, and you are done instantly. In this way the tool doesn't need users to be expert in making an aesthetic video that you can confidently share with your friends. Simply get this tool and you can start creating videos right away.
Compared to other online applications, this video maker is easy to load and it has multiple templates available that are professionally designed. Furthermore, this editor supports HD output and has a built-in sharing function. And most of all, it does not leave a brand watermark on the output video.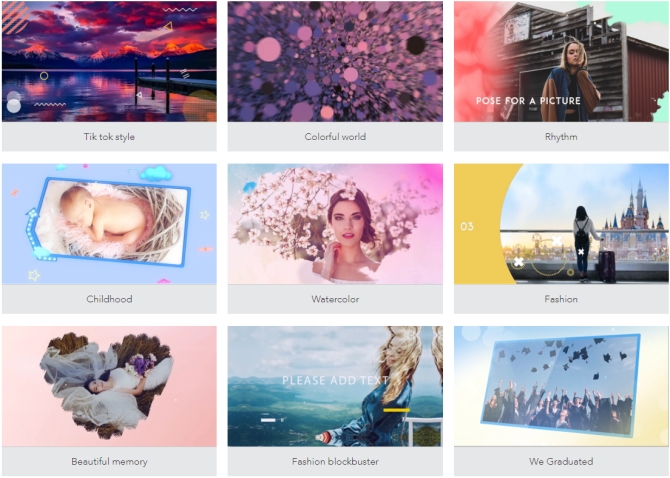 Pros:
The tool provides a simple interface to navigate.
Loaded with numerous artistic pre-made templates to choose from.
No watermark is put on the creation.
The tool is available free of charge.
It has a one-click sharing function.
Cons:
Relies on internet connection.
Can't create video from scratch.
Movie Maker Online
The next online video editor for novice users is called Movie Maker Online which can also be characterized as an easy video editing software for beginners that allows users to add videos or images, music tracks, texts, and backgrounds. With the help of this tool, you can create the videos right from the scratch, so you can incorporate the style that you like. Users also have the options to add effects and filters, in addition to that they're given an access into free royalty pictures and audio tracks. Although the editing timeline is presented vertically, it is still easy to use and not hard to familiarize with.

Pros:
The tool can be launched instantly without installing extra programs.
Provides access to free royalty music and photo.
Cons:
The tool cannot work offline.
It has a strange user interface.
Advertisements are scattered throughout the page.
Use Desktop Program
ApowerEdit
If online applications do not fit your desire, there is also the possibility to choose from the best video editors for beginners that work on desktop. A perfect example of this is ApowerEdit, which serves as a video editing application that suits all type of users, from sophisticated users to beginners. The program has a timeline and preview panel that are useful in tracking the changes you've made. To enhance your video, users can insert texts; add filters, overlays, transitions, and many more, without the requirement of any previous knowledge and expertise. Simply load a video or image, select the animations, and add music if you wish. When all is set, the file can be rendered directly on your local disk or shared on different social media pages.
Pros:
It has an easy-to-use interface.
Numerous pre-made animations and effects are provided.
Lightweight, meaning that it can be used without slowing down your computer's process.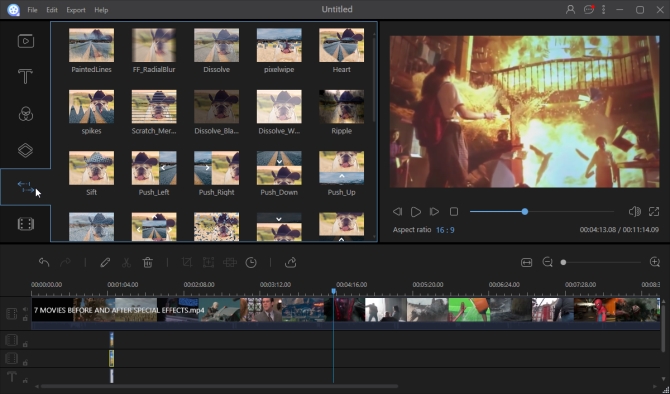 Cons:
Does not support intensive editing.
Multiple layers are not supported.
Mobile Video Editor
Quik Video Editor
On the other hand, if you are carrying your smartphone wherever you go, using a mobile video editor can help you make videos faster than what it usually takes. In this case, Quik Video Editor is the mobile app that you can sort after. This mobile tool has been designed to support both Android and iOS systems. Via the utilization of this app, users can use their videos or images directly from their mobile phone and then process them instantly.
When it comes to making videos, you will be given the opportunity to utilize one of the pre-made video styles that consist of a set of transitions and graphics. Moreover, this tool also allows users to cut or trim unnecessary portions of your videos, plus you can personalize your project by placing extra title slides or text overlays. These attributes can help anyone make a cool video even those novice users.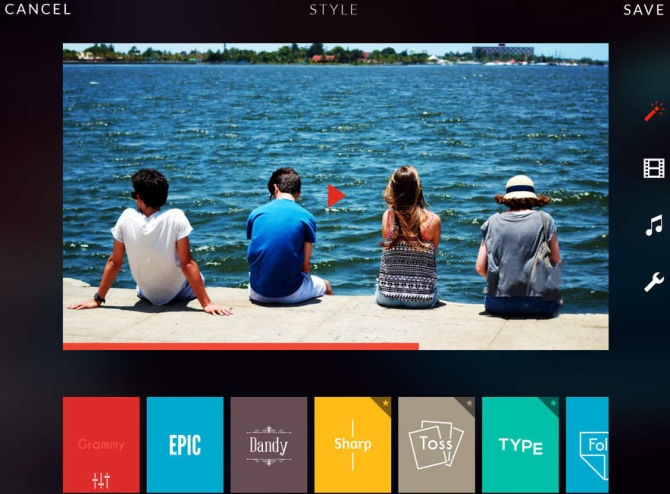 Pros:
Easy to familiarize interface.
Provides many readily available video styles.
Supports both Android and iOS.
Cons:
No editable timeline is provided.
Hard to edit due to the small screen of the mobile.
Can only handle basic editing.
Conclusion
Those are the finest free video editors for beginners that you can rely on when you need to make your own video masterpiece. All of the programs above work well, simply select the one that fits your preference and the platform that your device uses. If it's your first time to create a video, it is better to prepare the theme for your video and then gather the materials according to the theme.