For some users, they are willing to record daily grind of life with camcorder such as wedding memorial videos, instruction VHS videos, exciting moments or any other stuff. If you were one of those, it would be interesting to know how to transfer video from camcorder, VCR or other digital devices to your laptop for various uses. If I didn't guess wrong, it must be in need of external video grabber device that can send video to your hard drive discs for storage.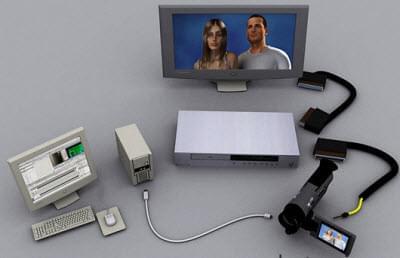 Then what's your ideal video grabber device? You'd better check whether the device is compatible with your PC system requirement or not, if everything is OK, you may choose the right device. Now let's look at the recommended products below. Everybody out here can try one of them.
Video grabber device recommended here
Canopus 77010150100 ADVC110 Converter

What should be first mentioned is Canopus 77010150100 ADVC110 Converter, which is a kind of video capture hardware. You will find it is easy to connect to your analog digital equipment. No other extra applications or drivers needed to be installed. As soon as you make use of it, you are able to synchronize the video or audio perfectly for your local discs. Moreover, this device supports working on both windows and mac system. The price is slightly high but worth it. For more details, see product information on Amazon shopping center.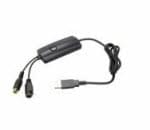 The next reference is transferring videos to PC by using USB cable, which is also the fastest way to process video capture from external device. Yes, it's a USB device that simply plugs into your digitals and then transfer to your PC. When all was ready, you are capable of grabbing full-length video to computer for doing editing job or for future playback. If possible, it's a cool idea to burn to your CDs and DVDs. Assuring that this device works pretty well and reasonable for $25. Believe it, you will get good value for money.
Diamond VC500 One Touch Video Capture Device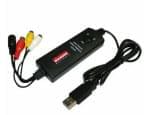 Being compared with the above video grabber device, this one has obvious advantages such as being simple to operate and moderate cost. Users only need to push the button to grab video from almost any devices. Besides, it also features editor, DVD creator and more. In a word, it's a great solution to turn your homemade videos into great looking videos on your desktop.
Tips for grabbing online videos
Providing that you have been doing tons of research about how to capture video from external device, you may as well consider trying any one of them, either usb video grab or convert method will give you a hand. Apart from these video grabber devices, it's also counting that how you can grab online videos onto your PC hard drive discs. I want to share here is video grabber freeware, just enter the video URL you want to download into address bar, the videos will be automatically saved on your selected folder. Hope of any help to you.