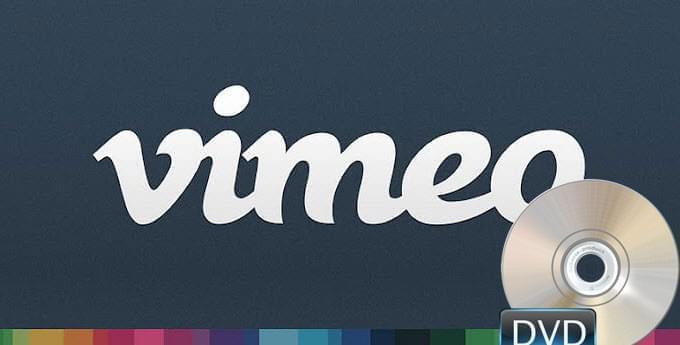 Vimeo is another video sharing site that has grown its number of users for the past years. Like YouTube, it also lets members upload and view videos on the site. Additionally, it has more features to offer, like unlimited channels and HD videos. Streaming on Vimeo will definitely let you find several videos that arouse your interest. You may want to download Vimeo to DVD for offline viewing or to save your favorite Vimeo videos as a collection. However, there is no option on the site that would let you do this. But as a workaround, you may use third party applications to achieve your goal.
Part 1: How to Download Vimeo to DVD
In order to save your favorite Vimeo videos to DVD, the first step is to download them using a video downloader. After downloading the videos, you need to convert them into a DVD supported format using a video converter. In the first part, we will go through two methods for downloading videos. The next part will then be about burning videos to DVD.
Method 1: Video Grabber
The firs video downloader on our list is Video Grabber, which is an online tool that you can use for your Vimeo downloads. This is quick and easy to use as you just have to go to the site, enter the URL of the video that you wish to download on the appropriate field and click "Download" button. You will then be given various formats to choose from. Choose the format you prefer and click "Download" option. Wait for the download to complete and you will have the video saved on your computer, which you can then convert using a Vimeo to DVD converter.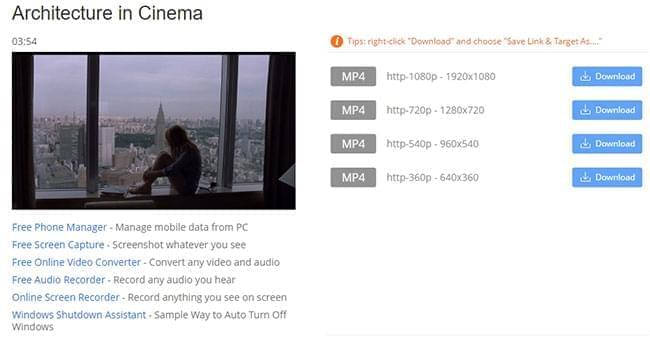 Method 2: Video Download Capture
If you prefer a desktop software over a web-based application, the second option that we have for downloading videos is Video Download Capture. You can click here to download it on your PC.
Compare to online application, it mainly excels in its comprehensive functions, such as bulk download, simple video editor and more. You can download the video by clicking the button of "Paste URL". It also supports downloading Vimeo videos in batch during one session. Once the program recognize the playlist, it will pop up a dialogue where you can select all or certain desired items to download. Bear in mind that Video Download Capture is able to record RTMP videos so you can still save them to your PC even if they are hosted from another server.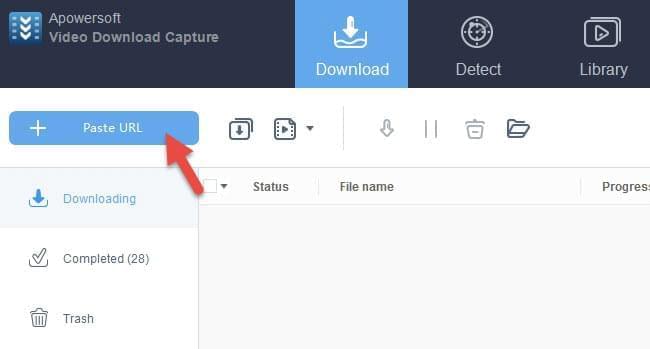 Part 2: How to Convert downloaded Vimeo to DVD
Windows DVD Maker support various video formats including .wmv, .wm, .mpv2, .mpg, .mpeg, .mpe, .mp2v, .mp2, .m1v, .dvr-ms, .avi and .asf. If the format of the videos you have downloaded is not supported, you can use the converter of Video Download Capture, which we will discuss below.
A. Convert Vimeo to the Supported Video Format for Windows DVD Maker (Optional)
Video Download Capture lets you convert Vimeo to DVD. It supports conversion to all video formats so you can convert your videos to a format that Windows DVD Maker supports. Conversion can be done in three simple steps. Add the video by clicking "Add", select the format you prefer and click "Convert". You can convert multiple videos at the same time and burn a collection of them to a single DVD disc.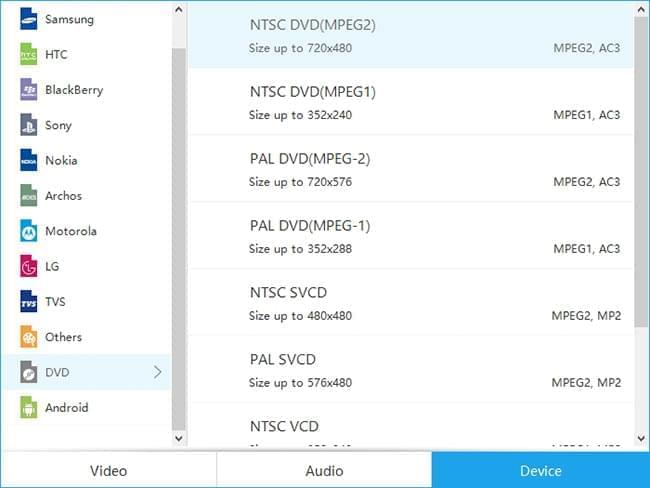 B. Use Windows DVD maker
Once you have your videos ready, it's time to burn them to DVD. The steps are easy to follow so even if you are new to this process, you wouldn't have difficulties doing this. Click "add items" and select the videos you wish to include on the CD. Arrange them to the order you prefer and click "Burn". Make sure that you have a DVD inserted on your computer though.
More Tips
If you think that using separate applications for downloading, converting and burning videos to DVD is inconvenient, another option is to use a professional DVD creator. It would be handier since you can directly convert Vimeo to DVD format and burn using a single program. It also comes with editing tools and preview function that you may find useful.