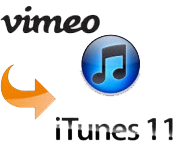 iTunes is a media library and player developed exclusively by Apple for its consumer gadgets such as Mac, iPhone, iPod, iTouch and iPad. With iTunes, you can play, download, organize, sort, sync and keep digital contents including music and video files. It offers overwhelming media content which can be bought(through iTunes store) and store media files. But there are restrictions you need to abide. iTunes can only support a handful of video file formats such as MOV, MP4, M4V, DV, 3GPP, etc.
Given this, downloading your favorite videos from popular websites such as Vimeo and transferring it to iTunes would simply give frustrating errors. This is a very common problem not only to Vimeo but to other video streaming sites as well. With the ever increasing fan base of Vimeo, which is a US-based video sharing website that offers full HD and longer videos, users are unable to directly transfer videos on their Apple-based device for future playback. The only solution for this is to have a handy Vimeo to iTunes converter.
How to Download Vimeo Video to iTunes
Method 1: Use Video Grabber and Import Videos to iTunes Manually
Video grabber is a popular online capturing tool that doesn't require any installation nor memberships or sign-ups. You can use this web-based application to download videos on the web totally free of charge. It can capture files from YouTube, DailyMotion, Break, Vimeo and more. Using Video Grabber to download Vimeo clips is easy, all you need to do is to paste the web link, click "grab it" and then you're done. Though, you need to check the output format of the video and make sure that it is compatible with iTunes(MP3/MP4 is recommended). If not, you need to convert Vimeo to iTunes to make it playable in the library.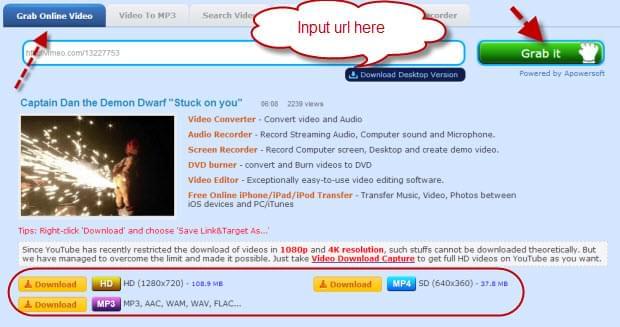 after you have pulled down a video by using the tool as instructed, you can now manually import Vimeo videos to iTunes. Open your iTunes and click "File", then hit "Add file to library", a new window will appear and select the file you want to add. Click "open" and wait for the video file to be imported. Some files can be simply dragged & dropped so you could also give this trick a try.
Method 2: Download Vimeo to iTunes with Video Download Capture
Another great Vimeo to iTunes converter is the Apowersoft Video Download Capture. It features rich and truly extensive video grabbing capabilities and additional tools for easy clip editing. Compare to the former, Video Download Capture is a desktop application which supports bulk download in one go. Additionally, it's able to transfer files to iTunes automatically once they have been downloaded. Here are the detailed steps.
1
Download Vimeo Video
Use Video Download Capture to save interesting clips and movies from Vimeo. After installation, you simply paste the video link into text box and click "Add to Download", the pop-up window will direct you to select various formats. And then click "Ok" to perform video download.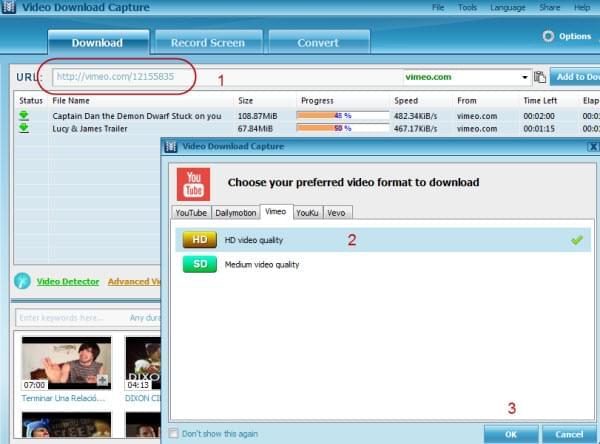 2
Convert Vimeo Video to Compatible iTunes Format
Apowersoft Video Download Capture can convert Vimeo to iTunes format. You can moreover select other file types for future device playback. Currently, this tool caters to MOV, MP4, FLV, MKV, AVI and many more such as android, PSP, Zune, etc. To save time and energy, batch conversion is likewise being offered.  All you need to do is to add local profiles and choose the right formats for iTunes.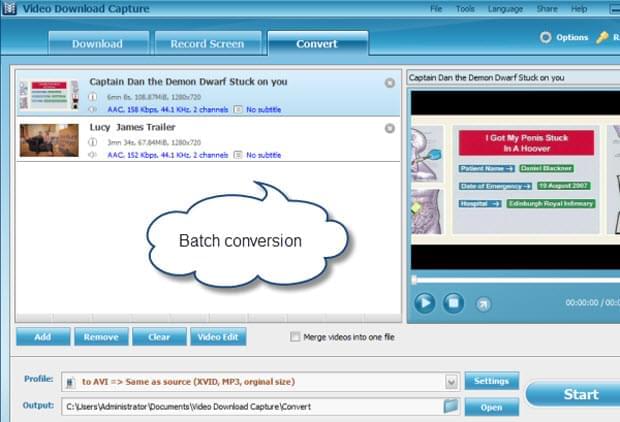 3
Add Video to iTunes Directly
After converting, you don't need to manually import videos to Apple library because there is an option for direct transfer of Vimeo to iTunes. Head on to the "Tools" section and select "Add to iTunes", that easy and simple. The automatic import feature of Video Download Capture is perfect for novice and on-the-go users, few clicks and you're content is loaded.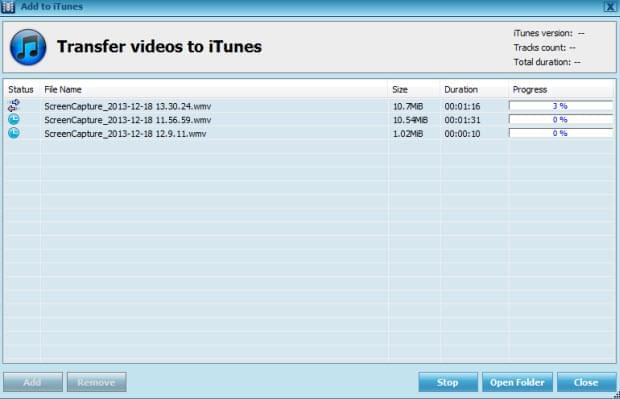 But there's more in store with this practical video capturing tool; it comes with built-in media player for playing and previewing of files, smart video editing tools, batch downloading options, auto detection, stability patches, and other useful grabbing features.
If you want to download videos, clips, movies, MTVs, special shows and other files from Vimeo to iTunes, the above tools will surely help you most. You can go with basic video grabbing technique and manual transfers or premium software that offers automatic file importation as well as flexible downloading functions.
Download