I had recorded a video during my birthday party, and when I watched it, I noticed that there is blank content at the some portion of the video. Can you help me find free video cutting software that I can use for my video files without altering its quality? I will deeply appreciate any help from you, thanks!
There can be some other cases where you want to trim or cut a certain part of a video clip aside from having a blank or unwanted portion. This process can also be done at an event like dividing a large video into small ones, getting only the significant parts, getting various video parts which will be merged later on. To achieve this effect, all you need to have is video cutter which will aid you in trimming all of the video files that you need. And now, let's have a look at the top of the line video cutting software.
Free Video Cutter
This is a free video utility program that is made for cutting, splitting, and video clipping. You can use this tool with almost any video files such as MPEG4, DivX, AVI, MWV, and many more. To start with the process: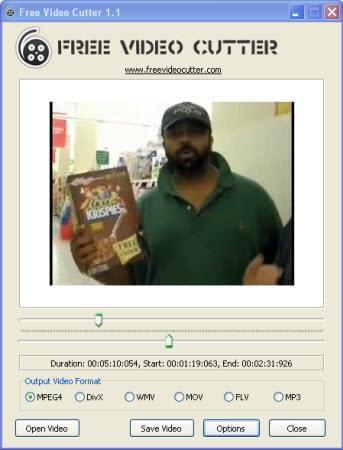 Install the Free Video Cutter into your personal computer.
Click Open Video and browse for the video file that you will need.
Drop and set the left track bar at the first part of the video that you want to get rid of.
Repeat the process in number 3 but this time, you do it with the right track bar. Select the video output that you desire.
Simply hit Save Video and you are done.
Avidemux
This is another free video cutter that can be used to perform basic video editing function such as cutting. It is also compatible will most of the video file formats that includes AVI, DVD compatible MPEG files, MP4, ASF, etc. To use this program simply: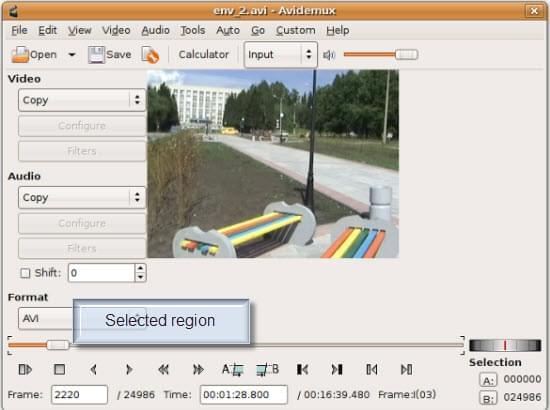 Hit the File menu and from there select Open, browse for your video and import it.
You can now move the cursor into the time line and click the A button and mark the beginning of the video that you will remove.
Now click the B button to mark the end of the portion to delete.
Go to the Edit menu and click Delete, and the unwanted portion will now be removed, hit Save to finalize the process.
Windows live movie maker 
If you are Windows OS users then the best video cutter freeware that you can take advantage is the Windows Live Movie Maker. This video editor is currently being the default video editor for all devices that runs with Windows. It can provide basic video editing such as trimming, cutting, add text, music and effects.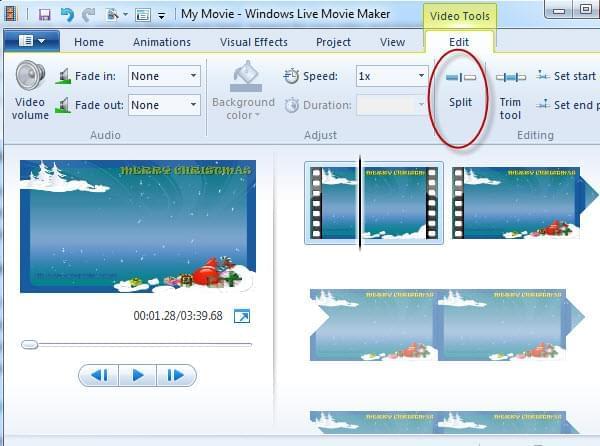 iMovie 
On the other hand, if you are a Mac OS user then the best video cutter for mac that you can utilize is the iMovie. This is the default video editor for Mac devices so it is free of charge. It also provides simple video editing functions which includes trimming, add caption and text, special effects, and audio. The process is nearly the same as the tool above, although menu location may be different with some alteration.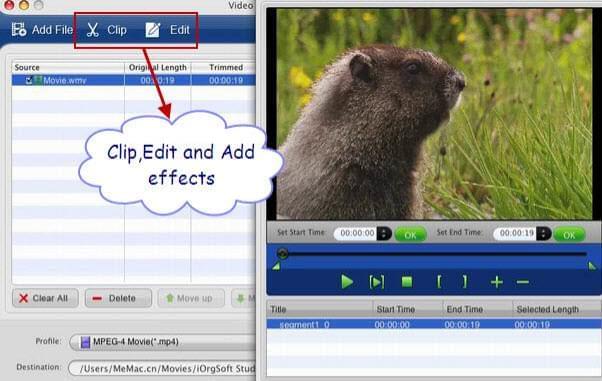 A more professional video editor to use
In an event that you prefer a more professional video editor, then you can use the Apowersoft Video Editor. This is a powerful editor that can do simple functions such as video trimming and splitting as well as other interesting features that includes: numerous stunning effect, join, merge, rotate, add transitions unique editing function, easily share your video to everyone video online, smart phone, or burn in to DVD. This is a promising program that is worth trying. Use it yourself and know its difference.