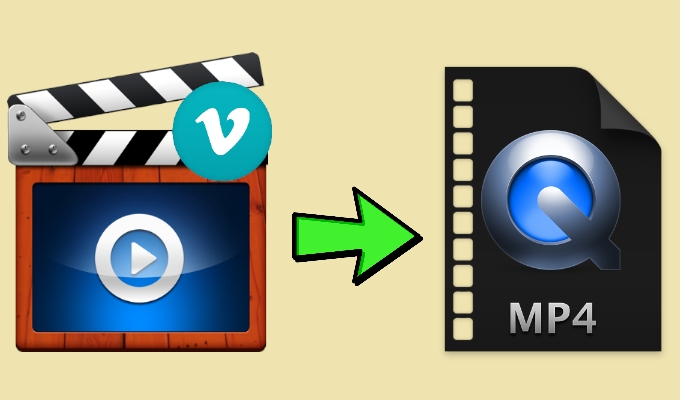 Aside from YouTube, Vimeo is another well-known video hosting and sharing site that holds massive various video clips in its data base. So basically you can find anything that you want in this page from music videos to tutorials and things that interest you. With this popularity, many users wish to convert Vimeo to MP4 so that they can watch their favourite Vimeo clip even without internet connection. Plus it will give them the opportunity to transfer the video into different portable that they can carry along. However, some users think that this is an impossible thing to do. But in reality is not, any videos uploaded on Vimeo can be turned into MP4 easily if you follow the methods shown in this post.
3 popular ways to convert Vimeo to MP4
Way 1: Use Video Grabber
If you want to grab a Vimeo video and turn it into MP4 easily without any installation, then this tool is the one that you wish to have. This is a free online-based program that works as a video downloader and converter. It also has a built-in screen recording tool for those who want to create their own video. By using this tool anyone can convert Vimeo video to MP4 easily by just pasting the URL of the video, picking the preferred format and that's it. In case you need to convert your video into another file, then you can convert it directly by using the tool's video converter. It currently supports every type of file formats available including those rare ones.
To turn a Vimeo video into MP4 with this app, here are the steps:
Go to visit Video Grabber.
Copy the URL of the Vimeo video that you want to convert. Open back the program and paste the copied URL into the box provided and click "Download".

Now, another window will appear that will give you options on which type of format you want the video to be saved. Simply select MP4 and click the download button besides it. Wait for a while till it is done.
Way 2: Use Saveitoffline.com
Another way to convert Vimeo to MP4 is by using Saveitoffline.com. Just like the first way. This tool is also a web-based application that is capable of downloading online videos and then turns them into MP4. What this app basically does is to convert the video from Vimeo into a MP4 format by using the video's URL. So far it's a great program to use, however, this tool only supports MP4 format and you can't convert the video into another file format.
To download video with this app, you need to go to its main page and you will notice a URL box. This is where you are going to paste the copied URL of the Vimeo video. Once you past it, just click the download icon and then choose the resolution for the MP4 video that you like to save. To begin the process hit the download button once again.

Way 3: Use Video Converter Studio
The third way can be done by using this reliable Vimeo to MP4 video converter, or what you call Video Converter Studio. This is a standalone application that is generally a video converter equipped with other useful functions making it a powerful program. By using this app users can convert videos, download videos, record screen, and make a short video presentation as well. Unlike other applications, this video converter processes files faster than other programs out there. And all of the files converted are one hundred percent working. It also supports numerous arrays of file formats with various resolutions so that it can fit on whatever device that you have.
Here are the steps in using this app.
Get and install the app by hitting the Download button below.
Once installed, click the "Download" tab. Now copy the URL of the Vimeo video that you like, paste it on the URL box and download it.

After the video was downloaded, hit the "Convert" tab and open the downloaded file.
Next under "Profile" select MP4 and the resolution that you desire and then click "Convert". Wait for a moment until the process completes.
Comparison
If we are to compare the three methods on how to convert Vimeo to MP4 free shown above, Video Grabber is a great app to begin with. The only concern with this app is that it can't work offline. While Saveitoffline.com can only convert video into MP4 and it does not have any other functions aside from video conversion. Nevertheless, Video Converter Studio is more stable, supports a lot of video hosting sites and allows batch download. It has fast video downloading speed, and auto-detect function, and many more.