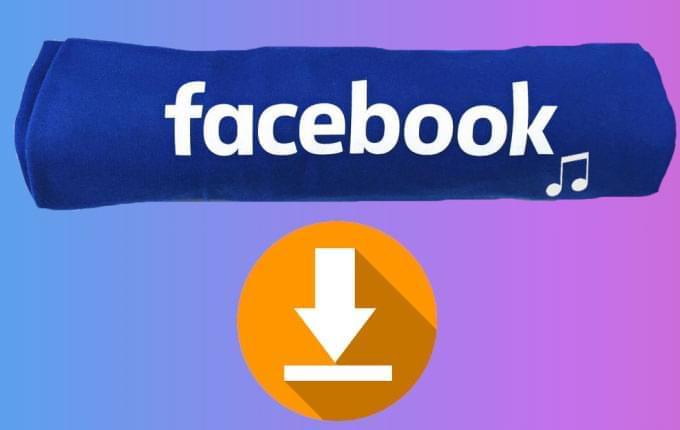 Facebook is a web based social networking site that was started in U.S. in 2004 and spread its service World Wide the following year. Up to this date Facebook is still one of the top social networking service provider that continues to hit the mainstream. Some of the features that make this site popular include image, video, and music sharing, a status box, a chat box, and a video call feature. According to some source, there are estimated 1.2 billion Facebook users across the globe, so imagine the amount of files they upload that it is certainly huge. Since many percent of the files that users uploaded consists of audio files, many of people tend to wonder on ways for them to download Facebook songs. If you are one of them, then worry no more because there are great ways on grabbing mp3 from Facebook which I will discuss as below.
3 simple solutions to download music from Facebook
You might encounter solutions on the internet on how to process music download. There are a number of them that sound too good where in fact there are just nothing but a crap. So for you to have a good time grabbing music on Facebook here are the solutions that was advised for you.
Orbit downloader
The first on our list is the Orbit downloader, this program is probably one of the most commonly used download manager when it comes to ripping videos and music from any web page on the internet. As soon as you play Facebook music, the Grab ++ button will be ready to detect the video audio stream.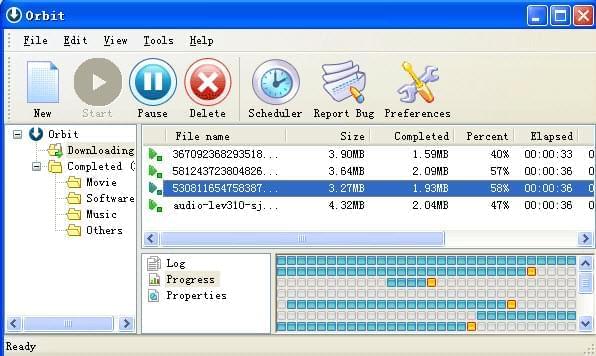 In spite of this, users have the most usual concern is the lack of stability that results from a malfunctioning Grab feature. Other concerns includes being unresponsive and downloads may bring malwares and viruses. This issues often results in abandoning the use of this tool.
Video Download Capture
On our second solution, we are going to grab a music video which we will then convert to an mp3 file. The program that we will utilize is the Video Download Capture, a reliable video downloader that is packed with many features that includes a built in video converter, a media player, video editor, etc. To begin with this solution, you should enable Video Detector feature. Now go to the page where you want to download facebook music video and play it, by doing this the program will automatically detect and download it. Next step is to convert the download the grabbed video to an mp3 file, to do this simply go to the program's video converter and choose mp3 as an output format. Wait for it to finish converting and your newly grab mp3 is ready to use.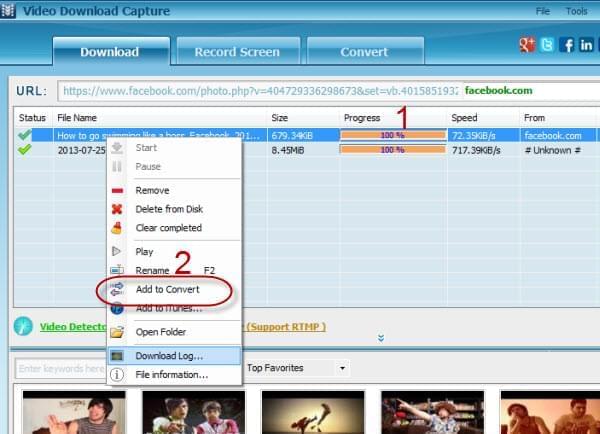 Apowersoft Free audio recorder
With our next solution, we are going to record the mp3 songs from Facebook rather than downloading them. For this to happen we are going to use a powerful recording tool which is the Apowersoft Free Audio Recorder. This online recorder has the capability of recording any audio that you play. Go to the Facebook music that you wish to have, move to the recorder and hit the Record button wait for 3 seconds, then play the audio track. When recording is done, just press Stop. You also don't have to manually identify the music file details for it will be instantly done by the program.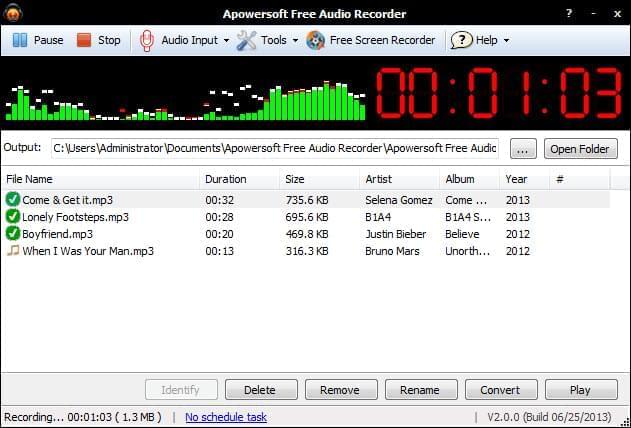 All of the three solutions above are all great Facebook music downloader, the only difference is the approach which they use. In comparing the three, I will give a slight advantage to the Apowersoft Free Online Audio Recorder, the reason was that it requires no downloads and installation necessary.
Best alternative sites for legal music download
Here are some sites that you can try for legal music download.
This is a more attractive webpage compare to the first one. Its page is consist thumbnails of the singer and all of the necessary details about the song. Indeed great site to grab music from.
NoiseTrade
NoiseTrade is also a good music streaming site that provides quality of downloads. Upon visiting their site the music tracks are separated from newly release and the one that earned top downloads. They provide good stuff so you better try it.