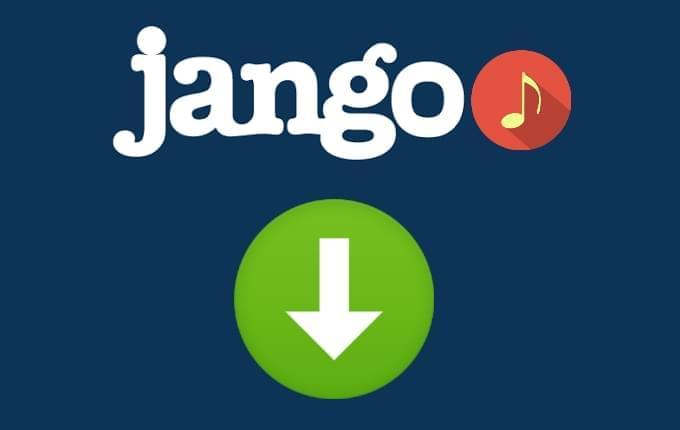 Jango is a free of charge web based music streaming site that provide its users with a various song collection that they can listen to. It is so far one of the most sought after webpage when it comes to online music. Some of the features that this site have includes a station that is customizable, provides recommendations according to the users rating for each song, and it has a Play often, Play sometimes, Never play function which is good. However, there are some issues that can be linked to this music streaming site, one of which is that it requires registration to gain total access to it or else you are limited to one song a day, plus there are no rewind and fast forward button that can be searching for a particular section of the song, plus it only allows five artists to any current station. And most of all, playing music offline is not feasible for it only works online.
These concerns are basically the thing that leads to the need of a jango music download. After the music was grabbed from jango, most users would like to transfer them to their portable devices such as apple devices, like iPod, iPhone, iPad, etc. This process will eliminate all of the issues that are experienced when playing them jango. But how can we grab music from jango?
Ways to download Jango music
There are two basic ways on how to download music from jango, each of them will utilize a powerful tool that has a capability of capturing audio tracks. However, the way they operate is somewhat different from each other, and there maybe some features that is not present on both. These methods will be discussed further as I continue.
Method one: Apowersoft Free Online Audio Recorder
This first method can be the easiest way to download jango music for it will not require any download and installation since it is web based. To start with the audio ripping all you need to do is to visit Apowersoft Free Online Audio Recorder's site, hit the Start Recording icon and a recording tool will show up. Now open the song that you want to grab from jango but don't play it yet, and then go back to the recording tool. The next thing that you want to do is to click the Record button of the recorder, then wait for approximately 2 to 3 seconds and play the audio track that you want from jango. To stop the recording go and hit the Stop button, just be advised that you can also set your audio source by going to the Audio Input, from there you can select from System Sound, Microphone, or both. Other features of this tool include a built in audio converter that can be useful in transferring audio tracks on any devices. And most of all its usage is free of charge plus it is unlimited.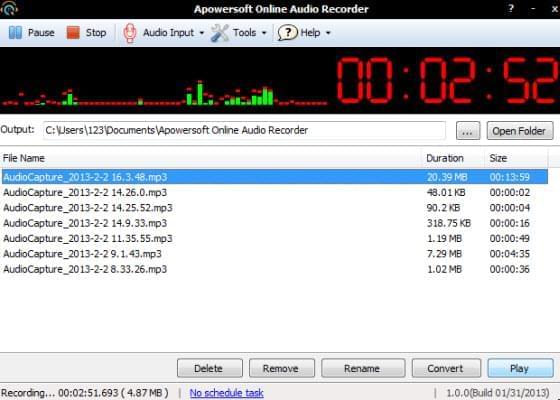 Method two: Apowersoft Streaming Audio Recorder
If you are looking for a more sophisticated tool for jango free music download, the Apowersoft Streaming Audio Recorder is the one that will suit your needs. This wonderful program has a capability of ripping any audio streams posted on the internet. Although it's recording function maybe somewhat similar to the first tool that we discussed above. This tool is more advance in a way that is can perform multiple functions in one. I'm referring to its other features which include an audio converter, audio editor, and ID tag identification which is great.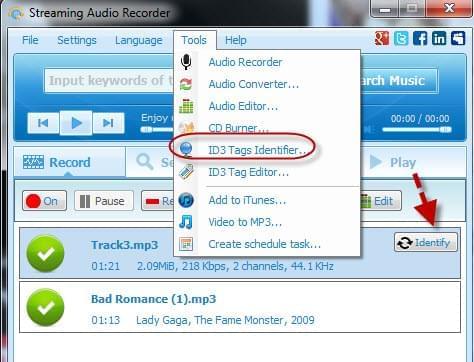 The ID3 tag identification tool is very useful especially in the process recording music stream. It eliminates the time wasting task of renaming and identifying each song and artist after the audio recording. What ID3 tag does is that it will auto-identify the music track information, such as title, artist, album, genre, and the likes, as soon as you hit the Record button. This is a very awesome function and you should try it together with the other function of the program.
Synching music to your device
In transferring your recorded audio tracks to iTunes which can be sync into portable device such as iPod, iPad, and iPhone, the first step is have a iTunes media player that is installed in your PC or laptop. Now you can directly add your recorded music from Streaming Audio Recorder to these devices. When all of the music is transferred on iTunes you can now start with synching part. Simply connect you device such as iPod on the computer via USB connector, wait for your device to appear on the iTunes window and click it. From the main iTunes select the Music tab and check the Sync Music box. Now to begin with the sync simply click the Apply button and wait for the sync to finished.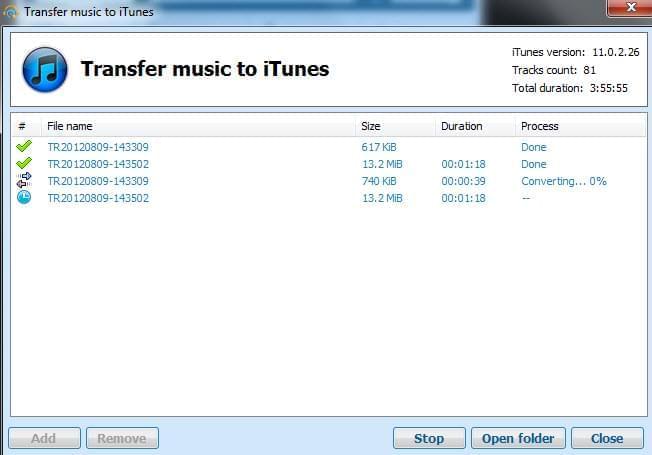 Alternative internet radio sites
Here are some of the alternative internet radio sites that you can try:
Pandora – This is one of the widely used internet radio website for it provide its user with varieties of music from different artist all around the globe. However, its service is limited to specific countries only.
Grooveshark– Is a currently active online music streaming site which is available in 30 languages all throughout the globe. Every users of this site are given an opportunity of uploading music that they can play or add to their playlist.
Last.fm – This is U.K. based online music provider that caters a lot of songs from both local and foreign artist. The only concern about this site is that its full service requires a payment which is not good for those who have thin pockets.
Maestro.fm – Our second to the last internet radio site is a well known Indonesian based radio station that provides quality music to its entire listener. However, to access to its service a registration is required.
Spotify – Last on our list is a commercial music streaming webpage that provides Digital Rights Management –protected content. Its users have reached more than 20 million in the past years. But its service is again limited to particular countries only.