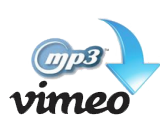 Vimeo is a video sharing site where users can upload, share, as well as watch videos from other users. It is like YouTube and Daily Motion but it focuses more on user created videos, though commercial videos like movie clips and music videos are also available. The graphics and audio of the videos are high quality. This is why a lot of users download Vimeo to mp3 so they can listen to the background music or audio of the video on their computer, digital media player or on their mobile devices.
Even if you are not a registered Vimeo user, you can still play videos uploaded by users, though you cannot upload your own videos. The site does not have a download feature that would let you download the video to be converted to mp3. But there are other applications that you can use to make this happen. Some of these programs require installation, while others can be used on your browser.
Download From Vimeo to MP3 with Streaming Audio Recorder
This software is used for recording any sound from your computer, may it be from your system's media player, an online video sharing site like Vimeo or other music or video streaming websites.
The quality of the audio is retained after downloading off Vimeo so you can be sure that it will sound the same as the original source. All audio files recorded are automatically saved to mp3 format so there is no need for conversion. It supports other audio formats like ACC, WAV, OGG and WMA so in case you wish to convert the file, this can be done easily with its convert feature. It comes with a Mac version, so it is easy to convert Vimeo to mp3 on Mac by downloading the right version.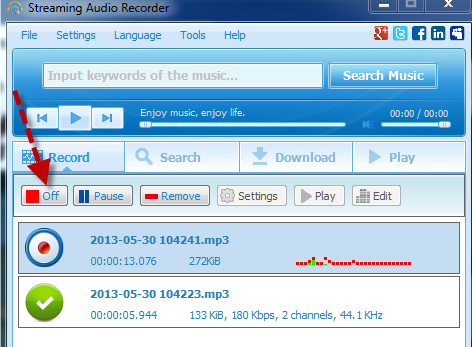 While there is no limit to the number of videos that you can download and convert using this application, make sure that you have control over your recordings. It could be a hassle to convert several videos to mp3, especially if a playlist is continuously playing. Stop the video once you recorded the part that contains that audio that you wish to save so there is no need to cut or repeat the recording.
Download Vimeo Video to Mp3 with online vimeo downloader – Video Grabber
This is an online tool that you can use to download Vimeo mp3 on your computer. It works on various browsers so you can download videos from various sites online including Vimeo and convert them to other video, as well as audio formats like mp3. Compared with a desktop application, it is recommended to use this online tool because it is convenient and easy to use. You can go to Vimeo Video Downloader page , paste the URL of the video you wish to convert and choose the desired format. It's as easy as a breeze.
Aside from online Vmeo video downloader, there are other online applications that are available for downloading Vimeo videos to mp3 like Vidtomp3 and YouTubeMP3. However, Video Grabber is a better option because it is faster and easier to use. Download and conversion is done at the same time. With the other two applications, the video will be converted first to mp3 before the download option will be given to you, which takes a bit of time.
Furthermore, they do not offer the option to convert to other video or audio formats. Video Grabber offers the feature aside from the option to convert Vimeo to mp3. With the other two programs, you will be taken to other pages and click on the download options for several times, which can be a bit confusing since you may be expecting that the download will be made upon clicking on the first download option you see. Video Grabber has a user friendly interface and it only involves a few clicks of the mouse to get your video converted to the format desired.