Subtitles have been the movie lover's best friend since it was first used. For this aids them to understand the content of the movie more clearly. There are a lot of reasons why many individuals seek a subtitle whether for a TV show or a movie. Aside from this, it also serves as a medium for them to understand foreign movies, and it also helps to catch up with gibberish words from actors with poor diction. Even much better, subtitles can also serve as a perfect present to a friend or family member especially if they are a movie fanatic. However, do you have an idea of where to download subtitles for movies?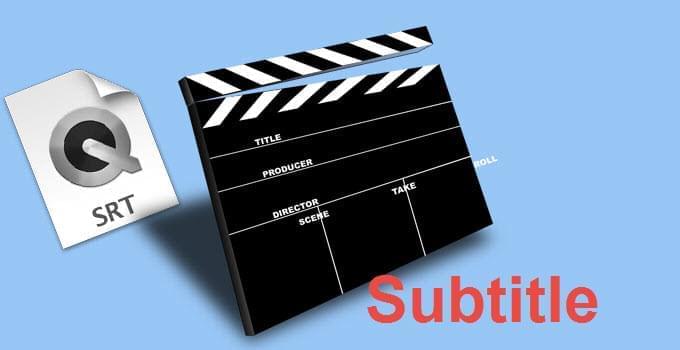 Various sites to collect movie subtitle
You can find numerous websites that offer subtitle downloads, but some of them, instead of helping, the viewer cause far more confusion due to inappropriate subtitles. To avoid wasting effort and time, use only the top and reliable sites that provide subtitle downloads. In collecting subtitle you can refer from the list below.
Moviesubtitles
This website is one of the people's choices in terms of subtitle download. The site's simplicity is what keeps users from coming back. Aside from its easy to use interface, its massive subtitle collections are arranged alphabetically which makes searching much easier. Upon visiting the site, you immediately notice the movie list and the corresponding language where the subtitle can be downloaded. Moreover, the subtitles that this site caters are suited for DivX and Xvid movies which are the common ones.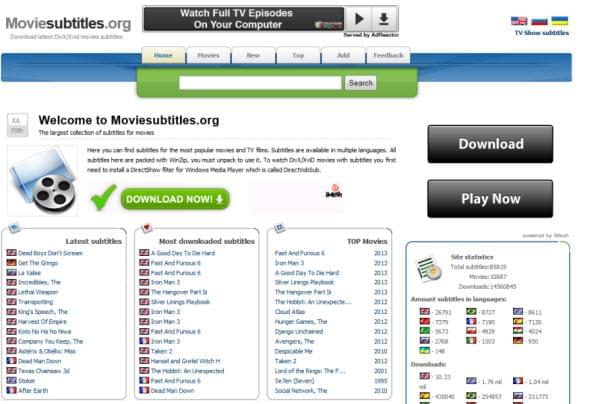 Another site that provides free download movie subtitles is the Open Subtitles. Every movie lovers can utilize this site's service since it has a numerous collection of movie subtitles under its data base. However, its interface is much populated than the site that is discussed above. The good thing about this page is that they categorize their subtitle downloads according to new, featured, top download, and the requested subtitles. This setting favored those that do not want to make further search for subtitles that are already sorted out.
If you want a neat looking site then this one is for you. This site is one of the nice-looking subtitle download sites that you can see. It also provides a thumbnail image of the entire movie list that has an available movie subtitle free download. The only concern is that you need to click a thumbnail first to know the available language for the subtitle.
All Subs
If you are sought after movie subs, then you can also try All Subs. This webpage has numerous movie subtitles to choose from. The good thing about this site is that all of the popular movie subtitles are provided at the left part of the site. So further searching is not that necessary. TV show subtitles are also provided on this page.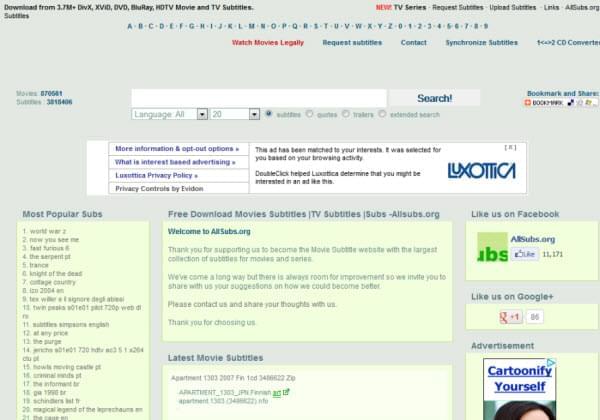 The next page to download movies subtitles is DivXSubtitles. It has a huge collection of movie subtitles just like the first four page. What makes this site unique from the other is that it shows the actual language available for downloads instead of a countries flag. Showing a flag to represent the language often causes further confusion to users.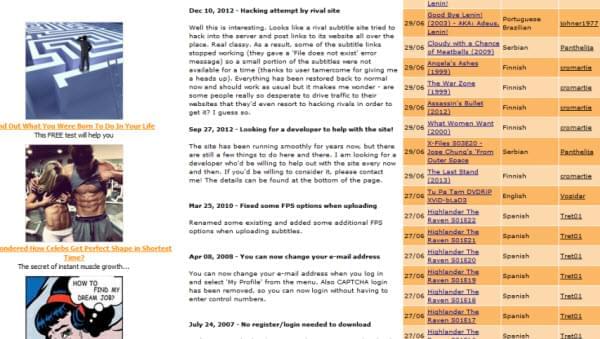 This website is perfect for European users since it only provides subtitles in Greek and British English. When you visit this site a movie thumbnail image is shown together with the language available. The number of downloads per sub is also shown per movie; this can help you decide for which one preferred by every user.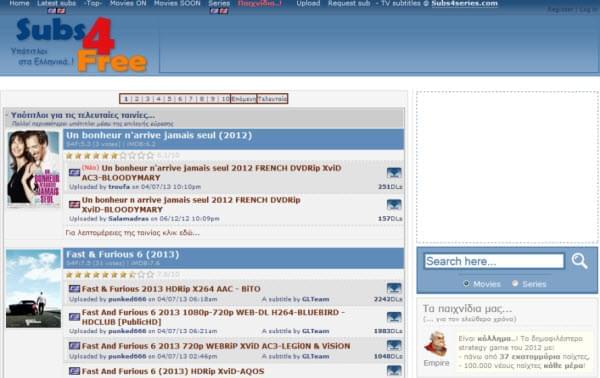 The last site that we have is the Subtilesource.org. This page has a simple platform which is pleasant to the eyes. Upon opening this site, the first thing that you can see is the prominent search box perfect for looking at a specific movie subtitle. It is definitely a worth trying site especially if you are a movie or TV show fanatic.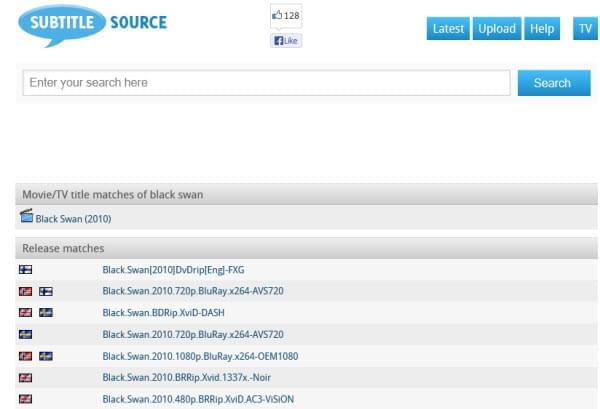 How to add your downloaded subtitle to movie
Although movie subtitles are been used for a way back, there are still many people that do not know how to add subtitles to video. For all of those that do not know, worry no more for adding subtitle can be easy with the use of Video Download Capture. This is a program that aids in video downloading from any video hosting platform. But aside from this, it also has the capability of convert and edits videos so that a subtitle can be inserted, plus it supports various subtitle formats as follows: srt. ssa. ass, webvtt, and some common subtitle formats.
To begin with the process, first open the program and click the Convert tab. Then select the video that you will use. Once the video is imported hit the Video Edit tab and switch to Subtitle edit. Now check the box to Enable Subtitle and choose the plug-in subtitle file that you saved. You can adjust the position, size, and font of the subtitle according to your will. Be sure to regulate the subtitle encoding before ending the process. The code that you will select must be matched according to the language being utilized. Failure to do this will result in gibberish subtitles. When done, just click Ok and you're done.