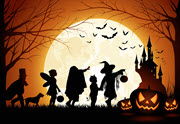 It's Halloween of the year again, time for some ghoulish delight. Hunting for inspiring projects from creepy makeup, dazzling costumes, chilling treats or props to have your guests jump out of their skin with fun as before? You might as well unfollow conventional tricks to have a totally different Halloween night at the comfort of your couch. Taking your prepared Halloween snacks, here come essential classic Halloween movies to stream on this spooky holiday night.
Top 7 Classic Halloween Movies by 2015
1
Halloweentown (1998)
Halloweentown is a Disney classic Halloween movie and also the first installment of the Halloweentown trilogy, which tells the story the mother, Gwen argues with her daughter, Marnie over why she and her two younger siblings aren't allowed to go to a costume party to celebrate Halloween. It seems her mom keeps something from her until Marnie discovers that she is a witch through an argument between her mother and grandmother Aggie on her 13th birthday. Grandmother Aggie is an expert witch. She arrives for annual Halloween visit with Marnie. She encourages the kids to get involved in all Halloween things, which is what Gwen disagrees with. Marnie then follows her to a strange place called Halloweentown.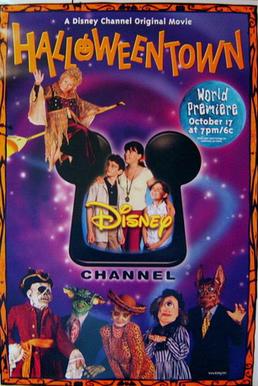 2
Coraline (2009)
Adapted from British author Neil Gaiman's popular "children's horror" novel, Coraline is similar to Alice in Wonderland in many ways and also can be regarded one of classic Halloween movies. It begins with the gutsy heroine Coraline and her parents move into an old house in which she discovers there are 12 rooms but with 13 doors. Despite warnings from other tenants, Coraline unlocks the locked door in the formal living room when she is home by herself. A long corridor that leads to an identical flat to her own but is inhabited by "other mother" and "other father". They look like her parents except for the eyes replaced by black buttons. The "other parents" are trying to keep her in the new world and Coraline must find a way to save her family and herself.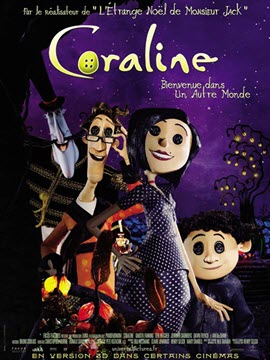 3
Corpse Bride (2005)
Corpse Bride is a stop-motion feature Halloween classic film based on characters created by Tim Button and Carlos Grangel. The plot is set in an unspecified Victorian era village in Europe. The young Victor Van Dort and Victorian Everglot are preparing for the marriage arranged by their families. He ruins the wedding rehearsal because of his shyness and nervousness. Victor flees and practices his wedding vows in the nearby gloomy forest but accidently marries a corpse bride. He is taken to the underworld but he must escape if he wants to reunite with his true fiancée in time for wedding because a new man has made proposal to Victorian already.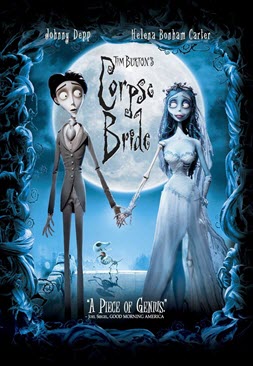 4
The Witches (1990)
The Witches is a fantasy horror Halloween classic movie based on Roald Dahl's same name book. The nine year old American boy Luke who becomes an orphan recently pays a visit to the seaside in England with his grandmother. While they are accommodating in a sleepy seaside British hotel, Luke overheard a convention of witches who are conspiring an evil plan to turn all children in England into mice with the chocolate as the lure. Luke must find a way to stop them though he has become a mouse already. Can he finish the infinitely hard task and return himself to human form again?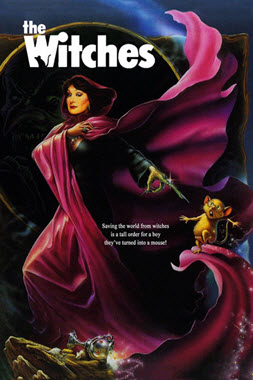 5
The Nightmare before Christmas (1993)
The Nightmare Before Christmas, often promoted as Tim Burton's The Nightmare Before Christmas is a classic Halloween film. It tells the story of Jack Skellington, a skeleton known as The Pumpkin King leads the monsters, ghosts, ghouls, vampires, witches and werewolves to organize the annual Halloween holiday year after year. He has become bored with the same routine and yearns for a life different from that in Halloween town. He accidently opens a portal to Christmas Town. Impressed by the feeling and style of Christmas Town, Jack kidnaps Santa Clause and takes over the Christmas this year but he doesn't prepare for the holiday quite right.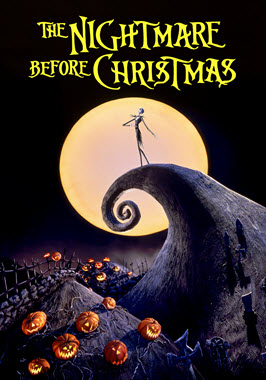 6
Sleepy Hollow (1999)
Sleepy Hallow, directly by Tim Burton, is a Halloween classic film adaptation inspired by Washington Irving's short story The Legend of Sleepy Hollow. The plot takes place in a village located in the Hudson River named Sleepy Hallow. This place is ghostly densely, spreading many horror stories among which the headless horseman's story is most fearful one. The legend associates with the tale of a lanky and fusty schoolteacher Crane who tries to marry Katrina Van Tassel who is the most wealthy and prettiest girl in the town for obtaining her family's wealth.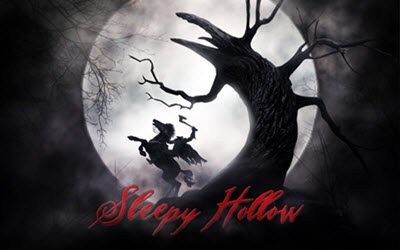 7
Hocus Pocus (1993)
Over 300 years ago, three sister witches were sentenced to death in the church because of unforgivable crimes. Before they died, they cursed they will return if there are young boys or girls light candles with black flame in their home on Halloween night. Three hundred years later, a California teen Max who uncomfortably moves to Salem from Los Angeles with his family lights the candle to frighten his naughty younger sister Dani and girlfriend Alison. Three witches resurrect and determine to have this year's Halloween full of magic and fear.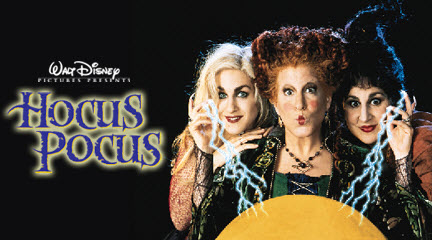 The list above is the recommendation for the best classic Halloween movies we dig out from all Halloween-themed films based on the intriguing plot, big cast, and average film review. Check out them then for a different Halloween night.