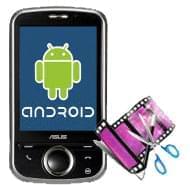 With the popularity of camera phones, it is easier for people to take videos anytime, anywhere. Recording videos is a good way to save the memories of special moments to last for a lifetime. Sharing them to friends and relatives, especially to those who are far away, can make them feel that they are with you through those videos. Android phones are some of the most popular mobile devices today. If you have this type of phone and you wish to upload the videos you have taken immediately, you might need a video editor for Android so you can edit and convert your videos before sharing them.
Top Android Video Editing Apps
There are various applications that you can download on your Android device that would let you record videos and edit them instantly on your device so you can upload them directly from your phone.
WeVideo Video Editor
This application is compatible with Android 4.1 and later. You can download this from the Google Play Store. Start capturing videos and turn them even more eye catching with its fantastic editing tools. This Android video editor also allows adding of photos and music on videos. So if you have images and songs stored on your device that you would like to incorporate on the video, it can be easily done with this app. Once done editing, you can upload the video to Facebook, YouTube and WeVideo.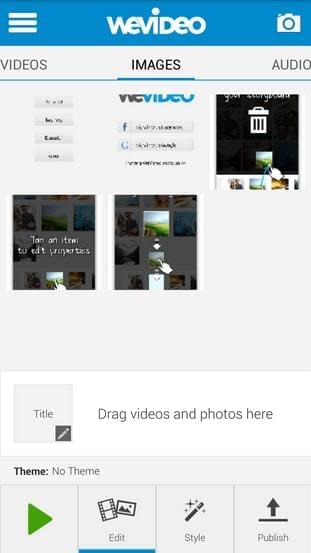 Snip Video Trimmer
This is another program that you can use for editing videos on your Android device. However, it is only for trimming long videos for easy sending and uploading. This is also helpful if you wish to use a lengthy video into a video ringtone. Make sure that your videos are saved in 3GP or mp4 format as these are the formats that this app supports.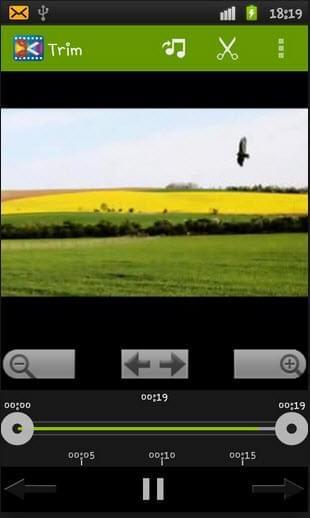 AndroMedia Video Editor
This Android video editing tool does not only let you edit videos and upload them directly to YouTube but it also lets you add images and audio and edit them. It supports various video, audio and image formats including MOV, MP4, WAV, PNG, MP3 and JPG. It supports drag and drop so you can edit videos easily. You can apply various effects, trim, as well as add music and images to make a fun movie.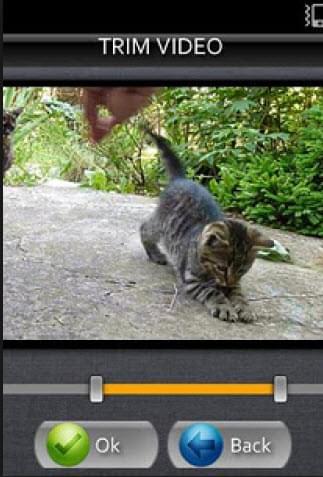 Animoto
This application lets you create amazing videos from photos taken or saved on your phone. You can also add background music and text to make your creation even better. It has different styles that you can choose from including Retro Wheel and Brilliance so you can easily make your videos more beautiful. It comes with a video preview so you can check on the finish product before deciding to save or upload it. Aside from uploading to various sites, you can also send it through SMS or e-mail. The free version only lets you create videos that are up to 30 seconds long. You can convert to a premium account if you want to make videos with unlimited duration.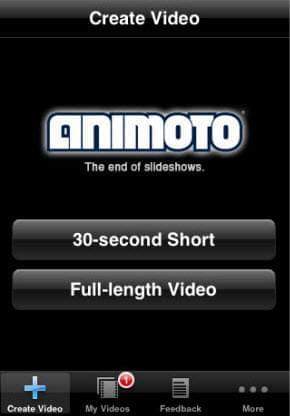 Desktop Video Editing Software – Apowersoft Video Editor
If you find it difficult to edit video on Android or you prefer to edit them on your computer, one of the best applications that you can use is Apowersoft Video Editor. You can drag the videos you wish to edit and add music, images, effects, texts, crop, trim, split and merge. It supports various formats that can be saved on various devices. Once done editing your videos, you can share them on YouTube or Facebook, transfer them on your Android or even other mobile devices, as well as burn on DVD. It lets you create professional looking video even when you're not a real pro.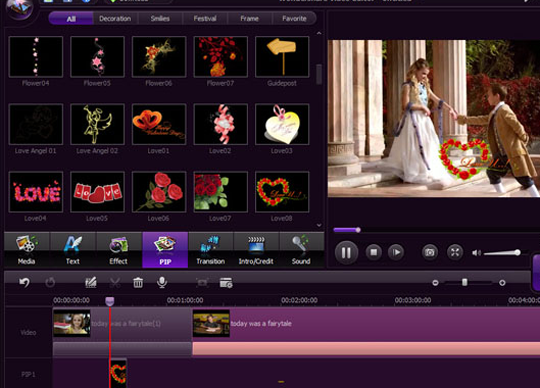 The four Android apps provided are perfect if you need to have videos uploaded or shared immediately and you wish to edit them quickly. Since they are applications that run on your phone, there is no need to transfer the videos on your computer for editing. Plus, you can use them while on the go. However, because of the size of a mobile device, it could be a bit difficult to do the editing. If you want to conveniently edit your videos, then you can transfer them to your computer and use Apowersoft Video Editor.