The video subtitles or captioning are text retranslation of all of the conversation, sound effects, and all of everything that can be heard on a movie or a TV show. This is usually done to provide better understanding of a certain video which have foreign language, understand poor diction of the actors, and most of all to help those who have disabilities in hearing. Most of these captions are located at the bottom part of the video to avoid any alteration in the appearance of the video. Some movies have default subtitles, but for those that do not have a help of a professional subtitle editor is what they need.
The best free subtitle editor just for you
To avoid any waste of time and trouble, here are 5 of the top of the line subtitle editor that can be utilized. Enable for you to understand more about these tools thorough information will be provided bellow.
Subtitle Workshop
This is one of the often used tools to add subtitles to video which is available on the World Wide Web. Its creator makes it sure that this subtitle editor can be used in creating and editing subtitles. Aside from its basic features, this program also has added features such as an intuitive platform which is accompanied by easy to use menus, a faster editing speed, and a spell check function. It also fixes some of its bugs from previous version. Moreover, this is a great tool to have from novice users to expert.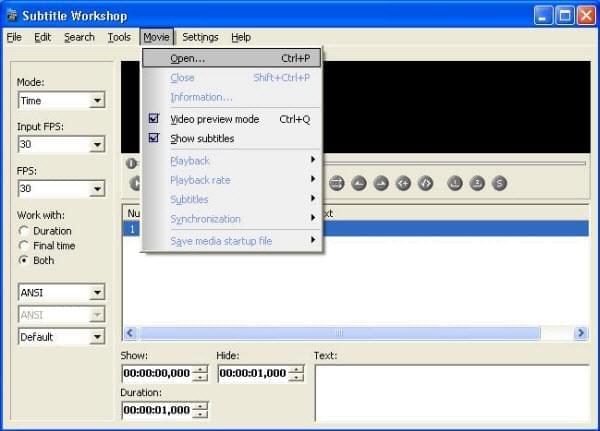 Subtitle Edit
The second tool that we have stands a reputable rating according to various review sites. That is not surprising, for this tool is has one of the nicest users interface which is clear and easy to use. Its intuitive interface can also be customizable according to your preference. Subtitle Edit also works on numerous file formats that are displayed on huge window once it was loaded. Moreover, it also has a spell check feature which is very important in providing a good text retranslation. And if you are looking for a specific subtitle format then you can convert it using this tool. It is a great program to have especially if you are fond of platform customization.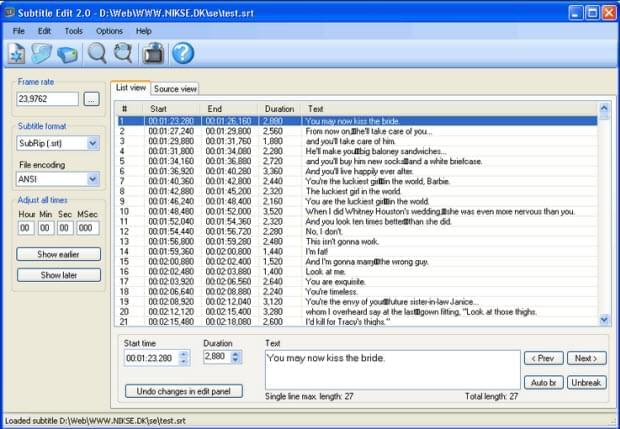 Jubler
Our next free subtitle editor is none other than the Jubler. This subtitle editor has multiple features that you can make advantage of. Its editing features includes splitting, joining, undo and redo, time shifting, automatic frame rate conversion, and clear areas that is utilized for those who have hearing disability. You must try it yourself and to appreciate the things that this program can do.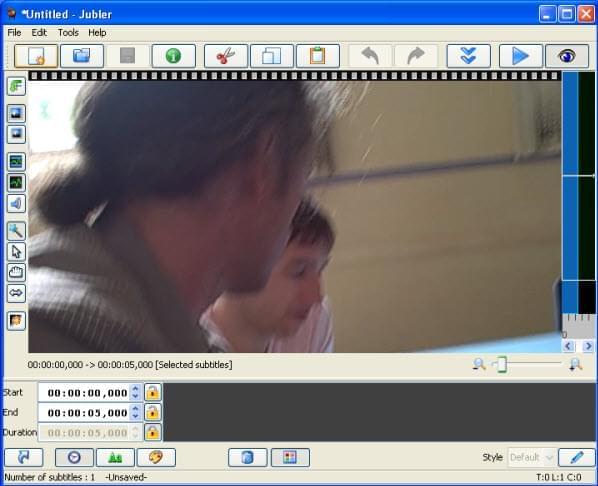 Open Subtitle Editor
This fourth program is a commonly used subtitle editor for it is easy to use, free of charge, and at the same time reliable. The services that this program provides include basic editing function such as recycling, adding and getting rid of any subtitles. It can also be used for making a subtitle of a video from the scratch. Although this tool is still undergoing development, expert for regular feature updates which are added every time.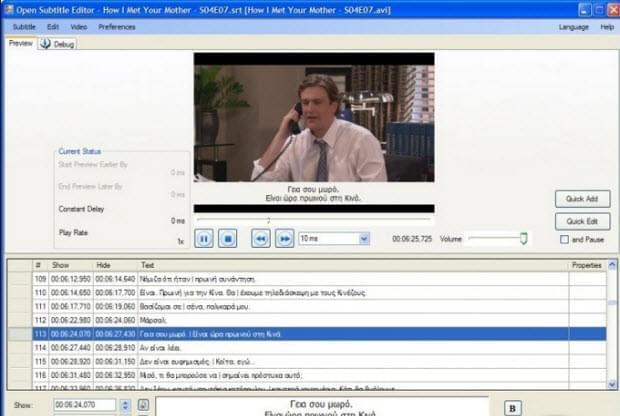 Aegisub
If you are a karaoke lover, then this video subtitle editor is the one for you. This editor enables subtitle insertion according to a specific time or number of frame. It also shows special effects that include animated colors which are excellent for karaoke subtitles. Aside from karaoke, it can also be used in adding subtitles to various movies and TV shows. On the other hand, its interface can cause confusion to green hand users.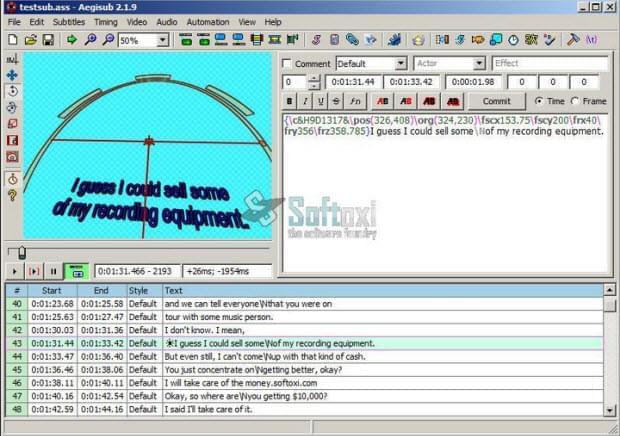 Worry no more for a better subtitle to suit your preference
In case that you find the above programs confusing, you can try using this wonderful tool. I'm referring to Apowersoft Video Editor, this tool enables adding of subtitles into a video easily without any mastery needed.
To begin with the process, just import the video file that you have in the Video Editor's interface, then drag the video that you want on the Timeline which is located at the bottom of the tool. Now click on the Text icon that can be found on the top of the Timeline and select the font style that you want for your subtitle. Down to the text area of the Timeline double click on the T icon to start adding subtitles. When you are done with the entire subtitle just hit the save button and you are done.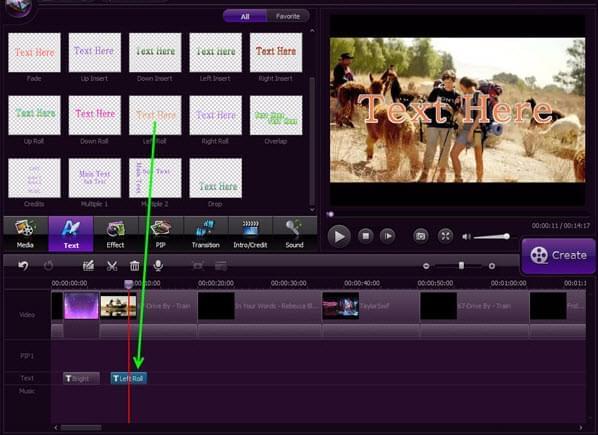 Moreover, there are other interesting features that can be utilize in this tool, such as adding text, music, transition and effects in your video clips. It can also be used in merging, splitting, trimming, and cropping videos. These are all of the features that you can get when using this program. Try it now and experience it yourself.