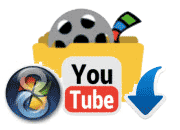 Windows 8 promises to revamp and idealize the user interface technology, and warmly wishes Welcome to the Future. However, with the launch of the new Windows 8 which happens to be ideal for touch screen devices, comes quite a bit of confusion. The confusion pertains to support and reliability. We often hear a user putting a question whether the new windows will be able to provide support like the previous versions like Vista, 7 etc. Well, the market is filled with mixed responses. But one thing is sure, Windows 8 coupled with touch screen aims to create a perfect usage environment. The internet holds a key to the success or failure of the new operating system. If the users find an easier and a nicer web environment, Windows 8 will be instantly welcomed.
Today, I am going to discuss about the usage of YouTube on the new Windows 8. A great number of users find some traditional video downloaders are not compatible with Windows 8. Yet, the gut feeling of us to download videos from YouTube can never be altered or suppressed. So, here I am introducing efficient ways to download YouTube videos on Windows 8.
Tips for using YouTube downloader for windows 8
As the name suggests, Video Grabber is a FREE online tool to download YouTube videos. Recently, this tool was tested with Windows 8 operating system and surprisingly, it performed great. Video grabber felt nice and easy to use. The supported format and quality is nice and goes with the fluid Windows 8 perfectly. Besides the new windows, Video Grabber can be compatible with all operating systems, previous versions of Windows and even on Mac OS. Now that is so good because it is really difficult to find such a tool for Macs. The design of the user interface is kept simple so that even naive users can operate it easily.
Rather than only download YouTube video on Windows 8, it supports a whole range of video hosting sites such as Vimeo, Dailymotion etc. You have the choice to convert YouTube on Windows 8 in any of the major formats or even in audio formats. It also features a search function from where you can choose your favorite video by putting in the keywords. Video Grabber can also be accessed from a mobile phone based on a Windows platform. The mobile version even allows you to download YouTube videos on the go.
Video Download Capture
Here I am introducing the successor of Video Grabber i.e. the Video Download Capture. Unlike the free application, Video Download Capture is software available for download at a low cost. The program has been set up for compatibility with Windows 8 and has been tested rigorously. It obviously packs the features of the free version but provides extended quality assurance parameters. The major features of the product are:
Fully compatible with Windows 8
Grab videos from an array of supported sites.
Screen recorder included to record screen activities.
Convert videos and audio files to a format of your choice.
Save your time to download videos in bulk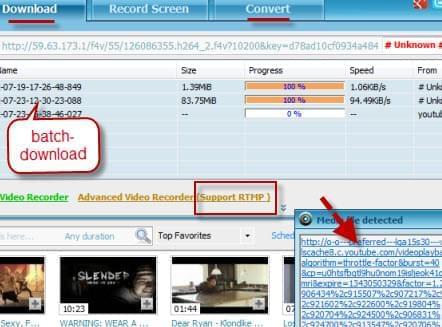 Concluding this post, I have introduced a free application and a paid YouTube downloader for Windows 8, which dedicated to provide excellent video grabbing environment while keeping up with the new Windows 8. The latter application can suit all your needs but don't really underestimate the free version as it is power packed with features too. So, go ahead and try the stuff yourself. Compared with other software or free tools on the market, such as Keepvid, Savevid, Video Downloadhelper and many others, advantages mainly manifested in its friendly interface and diversified functions. Above all, it's totally FREE.