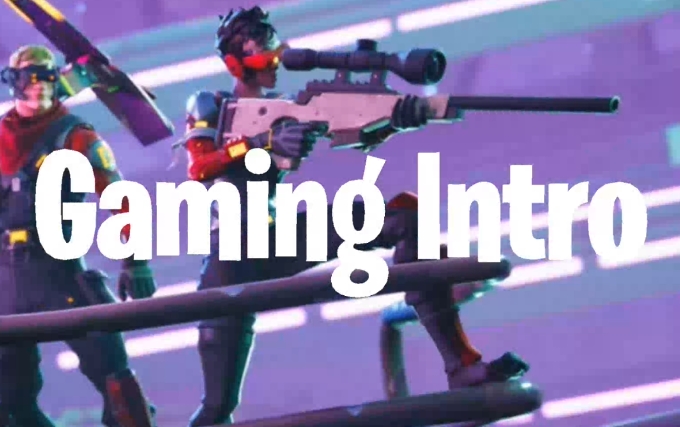 If you are a gamer and you love making video tutorials or character reviews about the game you are currently playing, it is essential to know how your clip will attract the attention of the viewers, especially on YouTube. One of the best ways to draw the interest of some subscribers is by creating an amazing video intro. But, producing an appealing one can be a tough job, particularly if you don't have the right program. To help you solve this problem, we list down the best free gaming intro makers that you can use. Know more about them as we go on with this article.
3 Best Gaming Intro Makers
LightMV
LightMV is a comprehensive and straightforward web-based video maker. With this software, you can produce an attractive intro for your game in just few clicks. In addition to that, it doesn't contain any complex process to familiarize. Another amazing characteristic of this tool is that it produces videos with high-quality without leaving unsightly watermark. Plus, it is absolutely free and doesn't require any account registration or sign up.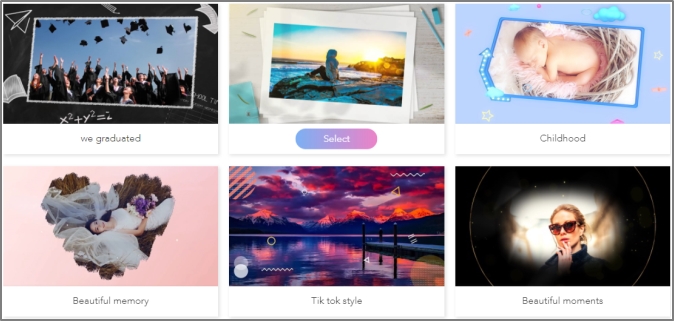 When making a video with LightMV, you can select from its ready-made templates such as Vigor, Fashion, Rhythm, Watercolor, Color graduation season, Tik tok style, and Beautiful moments. Furthermore, this free gaming intro maker no watermark has the ability to share your output in some video sharing sites like Facebook and Twitter instantly.
Videobolt
Another interesting intro maker is the Videobolt. This program has a large collection of 3D templates which you can customize to make a remarkable starting clip. Aside from that, if you want to promote a channel or brand, you may also create and insert your own personalized logo using it. Moreover, this video maker has an in-depth control on its video effects and transitions. However, unlike LightMV which is very simple to use, Videobolt requires some time to fully familiarize its functions. Additionally, it adds watermark on your rendered video. You may need to avail its monthly subscription to produce an intro without watermark.

Blender
Last on our list is Blender. This is a popular open source gaming intro maker for YouTube, Facebook, Twitter, and other video sharing sites. You can access this program for free. Plus, it is equipped with several handy features like motion tracking, composition, simulation, animating, rigging, and modeling. Unlike the previous solutions, it doesn't rely on internet connection to work. However, like Videobolt, you need to invest some time in practicing its features and menus before you can fully grasp its intro making process. But given its reliable performance and functions, it is definitely worth giving a try.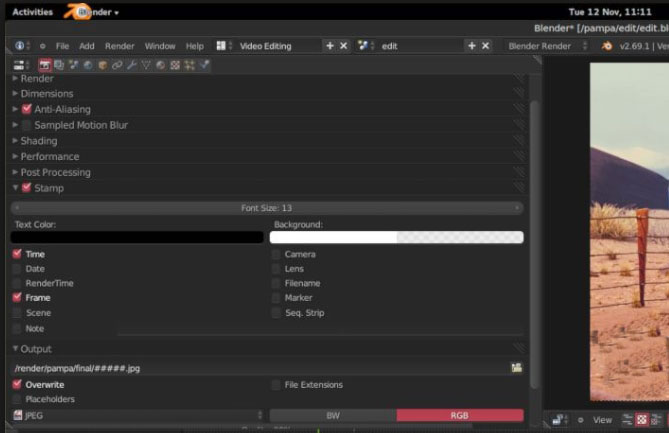 Tips to Make an Immersive Gaming Intro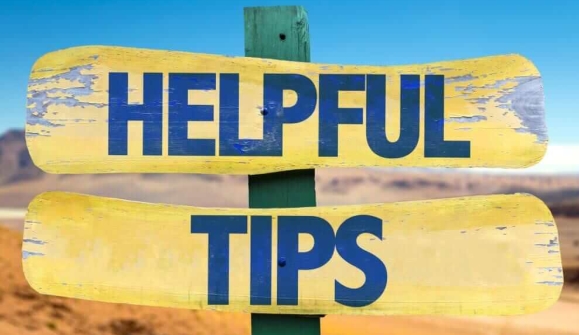 Make it short
In making an intro, you should keep in mind that it should be very brief to avoid displeasure from your viewers. If you make a long intro, there is a tendency that your viewers might just skip or fast it forward. Keeping it around 4-6 seconds is good enough.
Make it unique
Adding a logo as a trademark or some signature effects can make your video recognizable. If you want to make a customized logo, you can use Videobolt.
Make it related to the topic
Making it on topic is also important. For example, if you are reviewing survival battle royal games, you could use military like themes and fonts to fit with your topic. You can also add some animated elements to make it more appealing.
Conclusion
Those are the best available gaming intro makers you can find on the internet. If you want to produce an intro in just few seconds, LightMV is a good choice. Meanwhile, if you are looking for an intro maker that provides 3D effects, choose Videobolt. On the other hand, Blender is loaded with lots of handy features which can assist you in doing meticulous editing.