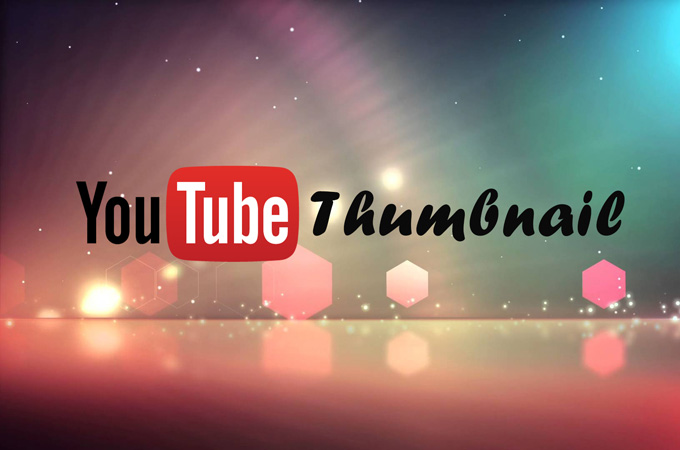 Due to the growing numbers of uploaded videos on YouTube, we depend on thumbnails to pick what video we want to watch in the most efficient manner. A Thumbnail displays a simple overview of the entire content of a video which gives viewers the idea what it is all about. It is as important as your title because this is the first thing one can see before they play your clips. If you see a good thumbnail that you want to use for your project, you may refer to the list of the picked apps listed below. Just scroll down for the complete overview and short instruction on how to get YouTube thumbnail.
Top 6 YouTube Thumbnail Grabbers
The first one that you may utilize is Thumbnail Downloader. This online app enables the user to easily save thumbnails from YouTube for offline viewing. It provides high definition image quality which is perfect for those who want to edit the graphic further. By simply pasting the URL to the corresponding box on the site, you can already grab thumbnails from your favorite videos immediately. After processing your link, you will also be given options to store your file in different sizes and resolution. For quicker access, you may as well add this tool as an extension of your Chrome browser that can be accessed with just a few clicks. In addition to YouTube, Thumbnail Downloader also supports Vimeo which is a video sharing site.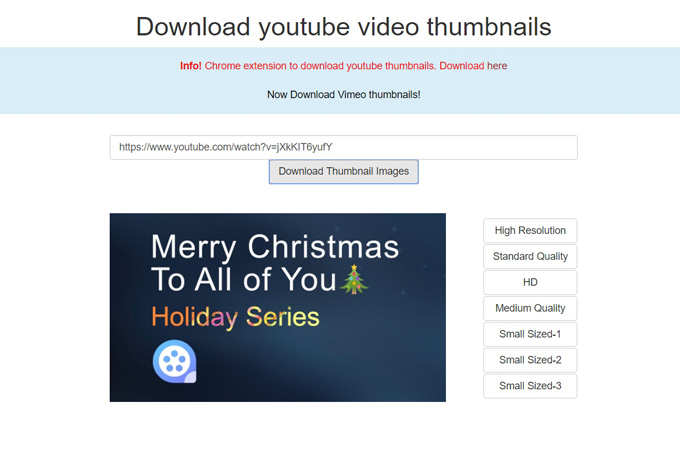 Another easy-to-use tool for you is ThumbnailGrabber. Being a similar tool to the first one, you will only need to paste the link of your chosen clips to the site and click the Download button to get the snap. Moreover, it enables you to generate HD images. Apart from YouTube, it can process thumbnails from WorldStarHipHop, DailyMotion, Vimeo, Metacafe, and Break.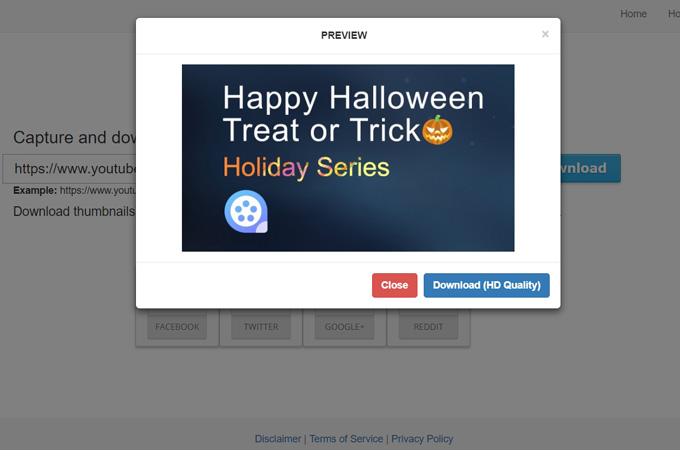 Boingboing is also a good site to access whenever you need to get YouTube thumbnail image. It has a simple interface that makes every operation run smoothly and without any complications. Upon entering the link to your video, the site will automatically load the thumbnail which comes in different sizes and resolution. You may choose from these and save your image as JPEG format.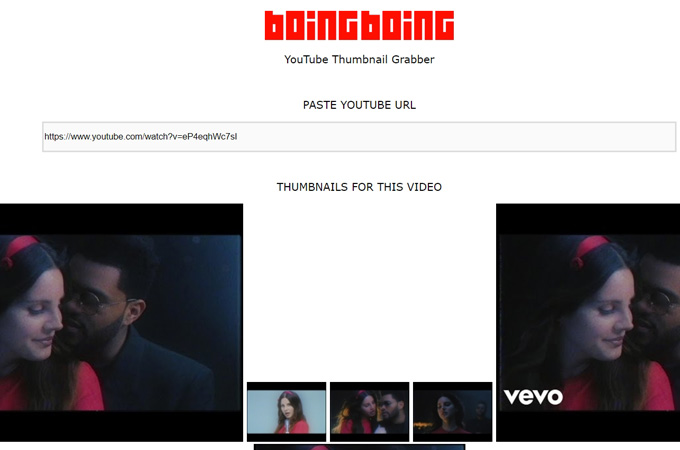 Aside from those listed above, you can use ThumbnailSave. This solution is a free web-based app that allows one to preview and of course, download thumbnails on YouTube. As of the moment, the current version of this tool supports HD, HQ, 1080p, and 4K formats. From the main page, input the URL of your video and hit the Submit button. Wait until your image loads, then download your file. With the help of ThumbnailSave, one can swiftly grab video thumbnails on their computer, iPhone, Android, or other devices that have access to the internet.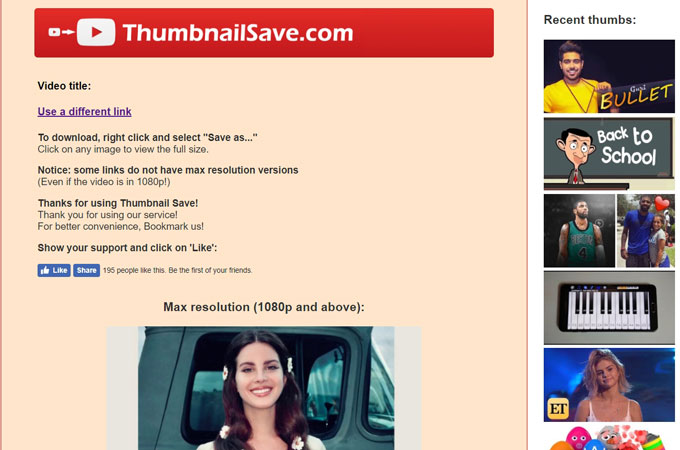 If you're still searching for another way about how to get YouTube thumbnail image, you can visit the official website of Get YouTube Video Thumbnail Image. This solution has a basic design where all you can see is the tool you needed, and nothing more which might otherwise be distracting. Though the process is pretty straightforward, a short instruction is written on the page. Thus, you won't have to search for guides on how to use the tool. Well, you only have to copy and paste your link into the box. After clicking the green button, the desired image will load. Copy the link underneath it to your clipboard to finally save your thumbnail. Unlike the four tools above, you only have one image resolution when you use this.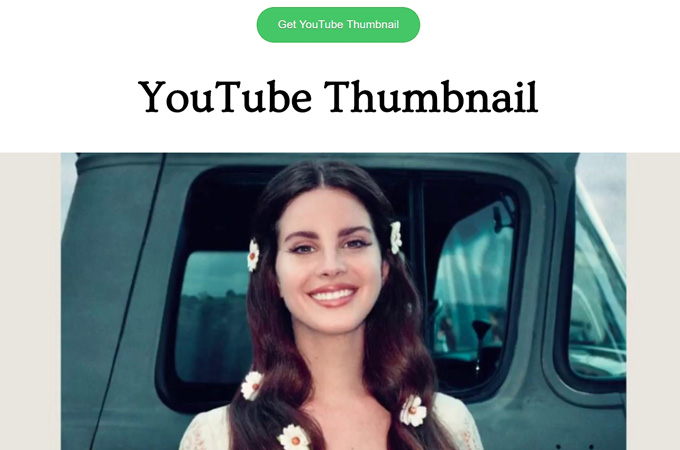 YouTube Thumbnail Grabber
The last on the list is probably the most effortless tool that you can find. All you will see on the page is the URL box where you can insert the link of your YouTube video to have the simplest approach to grabbing thumbnails. Once you paste it, press the Get Thumbnails button and the images will load in a blink of an eye. If you don't like seeing too many graphics on a website, then here's the right one for you. However, the image quality is a little bit lower than usual.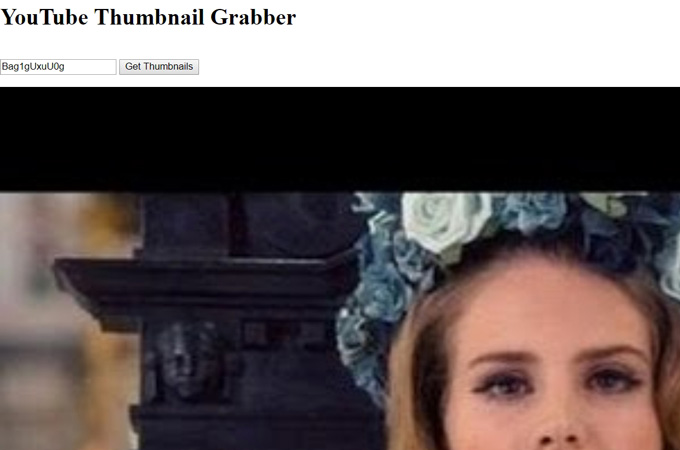 Conclusion
To summarize, these six tools can help you get YouTube thumbnails. There are still other apps out there that look reliable, but the aforementioned apps offer you the most convenient way to a superb quality.