I'm taking video recordings every now and then, recently I noticed that some of the videos that I recorded are blurred, crappy, foggy, etc. Is there any possible ways of improving the quality of these video clips? Please! Thank you.
Knacks to improve video quality
Low video quality is a common problem that many individuals are worrying about. This is mainly because no one will enjoy watching a video that is fuzzy and it will take you a while to figure out of what is going on. Another thing that concerns video enthusiast is the fact that crappy videos cannot shared online with video sharing sites since no one will surely appreciate its content due to its poor quality.
However, there are now some solutions that can be used to improve video quality of any bad video that you have. You can make use of some video enhancing tool, video editing software, and file conversion. All of these processes have different approaches it is up to you on which one to patronize. A more elaborated discussion about these procedures is shown below.
Try professional video quality improver
The first solution that you can utilize to increase video quality is by using a professional video quality enhancer such as VReveal. Using this program, you can transform a not so clear video into an amazing video. There are different factor that lead to a bad video, but whatever the problem is, this tool has a corresponding solution for it.
Some of the video enhancing features include an ability to stabilize shaky clips, clean video noise balances video color, creates panoramas, and many more. And the most interesting about it is that this can be done in no time. Just install the program and open it, now scan for the video that you want to work on. Once you select a video the program will then be launch and will show your video along with the default demo videos. To enhance video quality, all you need to do is to hit the One Click Fix tab and your video will be fixed instantly, then simply hit the save button to save the changes that you made. Other feature that you can take advantage of this program is that it can turn a portion of a video into an outstanding panoramic image which can be seen on other video enhancing program.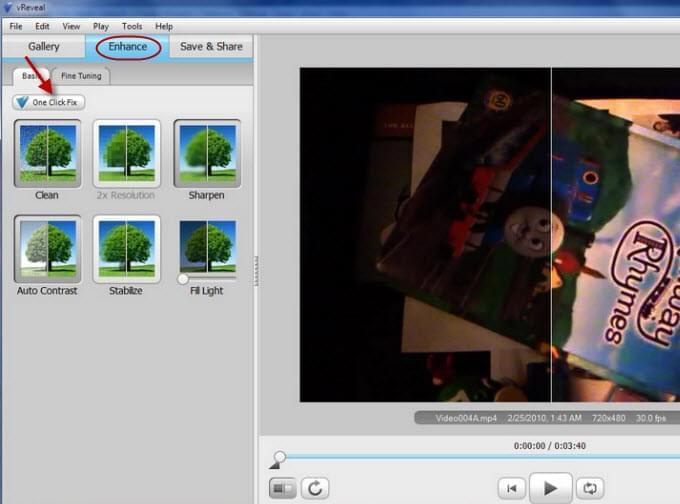 Get help from video editing tools – VirtualDub
The next tool that acts as a great video quality enhancer is no other than VirtualDub. This video editing program is powerful enough to fix a barely seen video into a clear one. With the use of different filters this program can fix videos by removing unwanted objects, removing clicks and straches, deinterlacing, color adjustments, and many more. However, this method can be more complicated than using vReveal, since there are various filters that can be utilized according to the need of the video that you want to enhance. If you are confused with the filters you can look for a detailed instruction on the internet and video tutorials on many video sharing sites.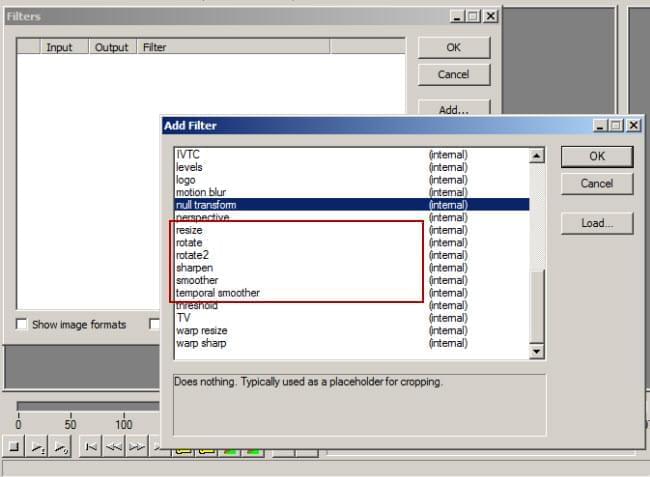 Convert video to MP4 with H.624 codec
Another way to enhance video quality is by converting it to a much stable video format that is often used in recording and distribution high definition video. When you video was converted with this format its quality gets stable even after it was uploaded on the World Wide Web. Plus this format will also make the video clip ready to be burn on a DVD for later usage.
Friendly tips: Overall, the solutions that are shown above in fact perform well in enhancing the video quality. On the other hand, not all bad videos can be fixed using these tools and methods, for there are some videos that are poor because they are taken from a low resolution camera. In this case, be sure to use a good quality video camera for a much vivid video output.