Netflix streaming library might embrace all DVDs you've imagined in the Milky Way. People are able to access Netflix videos instantly with a free month trial at the beginning and an average fee of 7.99 US dollars per month if extra service is required. Time is the only way informs us of the reality that if we'd like to take advantage of Netflix's "watch instantly" service directly on TV, it is unreachable. How could we make our leisure time like the moment enjoying a movie in the cinema in Valentine's Day by escaping from the long queue? How to watch Netflix on TV with the family from the comfort of the couch on that 42-inch LCD? Here are the practical options to stream Netflix content. Choose the one that is best for you.
Economical and practical ways to play Netflix on TV
 1. Computer
Providing that your computer has got an HDMI port, all you need to watch internet video on your set is an HDMI cable. Put the computer near your TV set and hook them up directly. The content will be displayed from the Netflix app. This option will give you a full-featured web interface. A drawback is that you'll lack the convenience of navigating a remote control. Another is that your computer output resolution and the resolution your TV receives maybe not matchable exactly. That means you may not watch Netflix on TV in full screen or the video may look somewhat blurry on your set.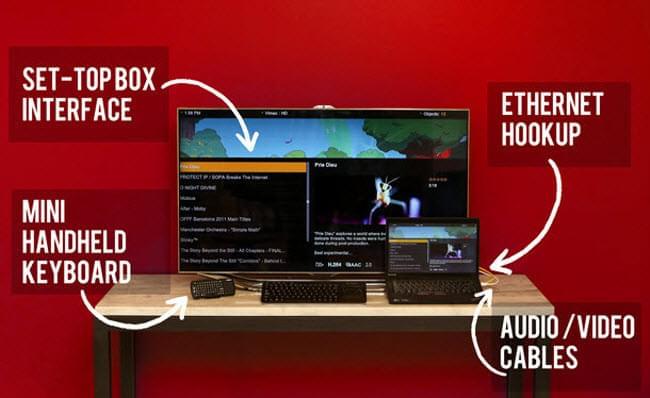 2. Networked player
The relationship between internet and TV is increasingly tight. It is within our surprise that companies like Sony, Panasonic and Phillip jumped into the wave to generate and release Blu-ray players which are ready for Netflix. You can purchase one to make Netflix on TV available. Apple TV, Roku or Sony Streaming Player, for instance all can handle Netflix. The setup is fairly easy. Hook up your Blu-ray player with the TV by an appropriate cable, get it connected to the internet, access the Netflix content and then play Netflix on TV right away.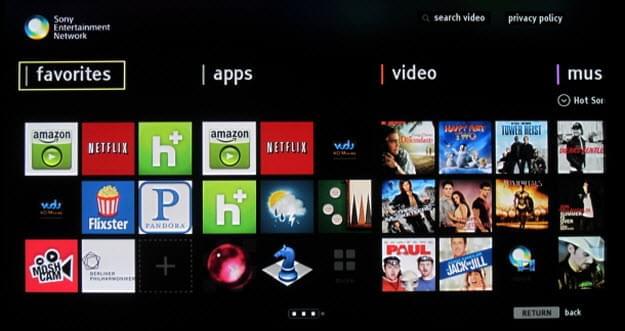 3. Smart TVs
If you are unwilling to make a mess of the cables in your room, you can purchase a smart TV to terminate the mess. They are items which can get connected to the internet. This internet-connected TV could run Netflix. We have to recognize it is the most expensive way to watch Netflix on TV but we do not need any additional devices, otherwise. Connect your smart set to your router wirelessly or Ethernet and you are able to access Netflix. The one that highly recommended here is Apple TV. Compared with other smart TVs, Apple TV 2 and higher are featured with Netflix which means you are able to access all Netflix regions without any limitation in 720p or higher resolution. Here is the tutorial how to play Netflix on Apple TV: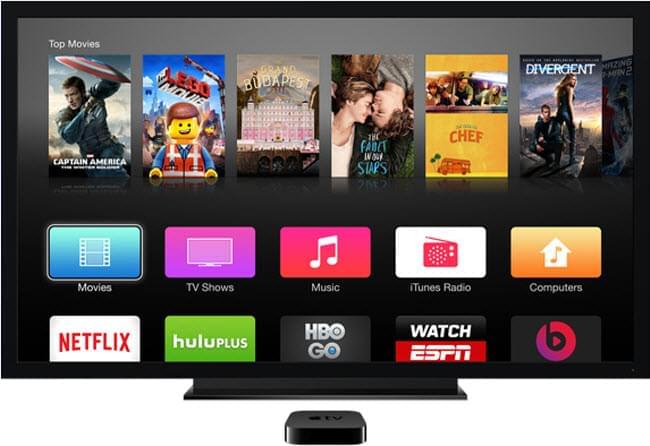 Select Netflix from the main Apple TV menu.
Select "Already A Member" and sign in.
Enter your e-mail address and password and enjoy.
Tips: Accidentally, you may find Netflix not working on Apple TV. If you've got Apple TV 1, click Here to get the solution. If it is not due to the set, you have to contact apple support team to find the way out.
Note: Those ways to add Netflix streaming to your TV have their respective strengths and drawbacks—cost, DVD quality and convenience included. The user interface differs from device to device so that you do not need to be curious about the elegant interface turns to be somewhat common when you transform another device.
How to download streaming videos from Netflix?
We have to acknowledge that fluent Netflix streaming is on the premise that we've got high net speed guarantee. Sometimes when we are on a long journey and need something funny to kill boring time but if there is no free public Wi-Fi around, it is unworthy of any internet connection to go online to watch movies or something like this. If you have demand for later viewing Netflix on the laptop or other mobile devices, here a solution is selected for you.
The Netflix movies are protected by DRM, so you cannot download and share Netflix video directly through many video downloaders though they can download movies from many sites like YouTube, Dailymotin, Facebook, etc. But since Netflix adopts different streaming media protocols, download movies from Netflix directly is a daydream. Now that we could not save them on PCs, record Netflix movie via Video Download Capture is a way out of the trouble. Easy to use and fast, the recorded Netflix movies are as same as the original quality plus you can convert them to whatever format files you wish for your devices.
How to use:
Install the app on your PC.
Play the Netflix video you wish to save and run the app.
Hit "Record Screen" on the interface of the app and hit "Start" button on the right corner.
Choose the recording area and hit "OK".
When the video is fully played, hit "Stop" and the Netflix movie is totally downloaded on your PC.

Right click on the file downloaded, choose "Add to convert" and convert it to the format you want.