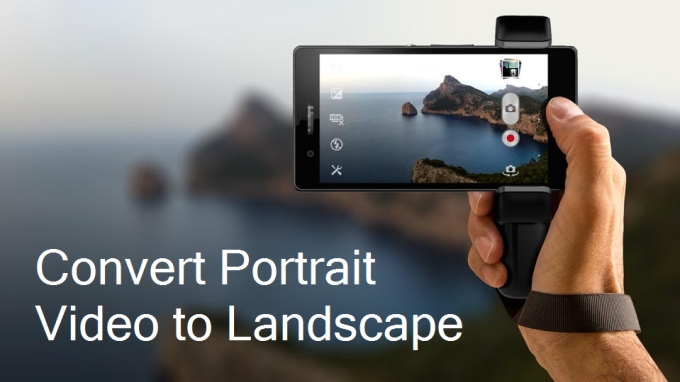 We like to use mobile phones to take photos and shoot videos. Some of them are vertically shot and when we view them, they are very small. You might get very frustrated especially when you want to use them in a big event. In this situation, you can choose to rotate it but be careful, some tools will stretch the video. I find some tools that can help you convert portrait video to landscape while keeping the original quality. Let's check them.
How to free and easily convert portrait video to landscape
Web-based video rotator
System required: Windows&Mac
There are many online tools that can help to correct the video orientation. I find Video Grabber the best of them. Basically, similar to Keepvid which is a video downloader that focuses on downloading videos from the Internet, it also has the ability to edit videos. For example, it can cut a clip from the video, add personal watermark over the video, apply color effect to the video, adjust the audio volume, rotate video and so on. There are three options for rotating the video, 90°, 180°, and 270°. Thanks to its intuitive interface, we can get started to use it change the portrait video to landscape now with no loss of quality.
Proceed to the site of Video Grabber. On the main interface of the page, click on "Convert Video" tab then "Select files to Convert". Browse the videos and import the video clip you want. Click on the "Edit" icon, from which you can choose your preferred degree in the "Rotate Video" and press "Ok". Finally, click "Convert" and select where you want to save your file on the hard drive.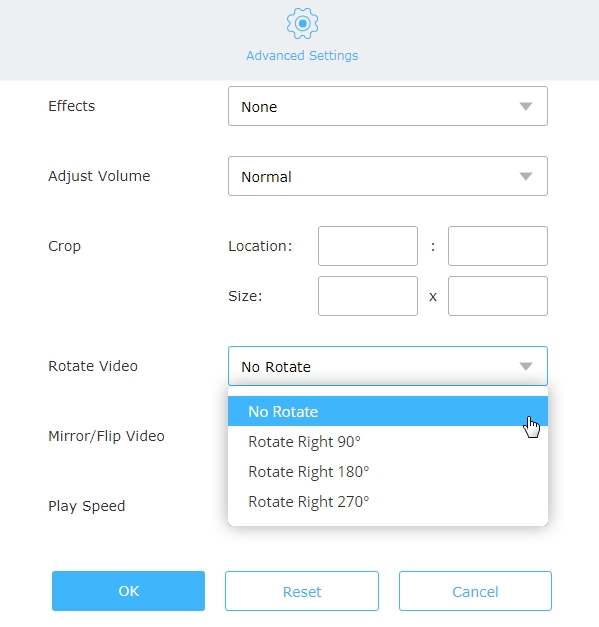 I like this tool also because it has a screen recorder function. As a three-in-one web service, it is really very helpful to people who want to process their videos. No need for registration, login, ads and plug-in.
Windows Movie Maker
System required: Windows
Another free program highly advised would be Windows Movie Maker. As a pre-installed video editing tool on Windows, it contains various basic editing functions and you can use it as a portrait video to landscape converter if you are familiar with it. But make sure Movie Maker can read your videos. It has a serious limits with the file types. Besides, you should always remember to save the video. It crashes sometimes often halfway.
Run the program on your desktop or laptop and hit the "Add videos and photos" button on the right panel. Select the files you want to edit and load it to the program. Under "Home" tab, press on "Rotate left" or "Rotate right" until your video is on the landscape orientation. After that, go to "File" > "Save Movie" and choose MP4 or WMV to save the video. A new file will soon be created.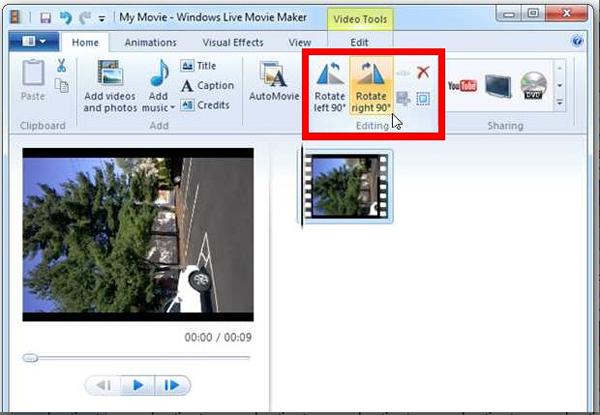 VLC media player
System required: Windows&Mac
Another free app that you can rely on is VLC. Apart from being a media player, it has other amazing features which are accessible to every user. One of which is its hidden editor feature. It can cut, merge, add effect, enhance videos and of course, convert portrait video to landscape. Be reminded that changes made on your video won't be permanently applied. If you close VLC, your clips will still be on its original setup. Here is a guide for you to follow. Take the windows version as an example.
Open VLC on your computer and play the video you want to rotate. Drop-down "Tools" tab and select "Effects and Filters". From here, hit "Video Effect" and tick the "Rotate" option. Adjust the slider till you get the correct position and enjoy watching your videos.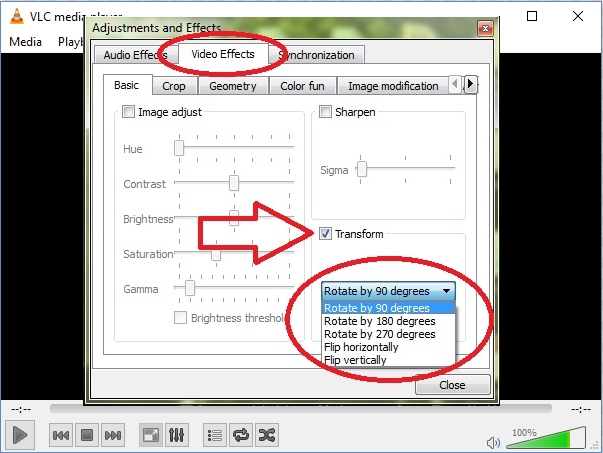 How to convert portrait video to landscape professionally
If you are wondering a way to rotate portrait video with multiple professional tools, try ApowerEdit. This video editing software has diverse tools ranging from the basic to the most advanced one. It has a user-friendly interface, which is very suitable for beginners. Users can effortlessly change the orientation of the video clips. Other than that, it can also add trendy texts, incredible filters, overlays, transitions, and interesting animated elements to your video. It can accept nearly all kinds of videos. Here's the guide how you can alter portrait video to landscape on it:
Download and install ApowerEdit on your computer if you have never has before.
Run the program and select the aspect ratio of your file.
On the main interface of the program, drag the files you want to edit to the Media zone. Or you can also click on the "Import" button to add the file.
Drag and drop the clip to the video track, right-click on it and choose "Edit".

An window will show in which you can rotate icons to change the video to landscape. Preview the changes on the player, Hit "Ok" when it is fine.
click the "Export" icon, select the format and resolution for the video. In several seconds, the video will be saved to your computer.