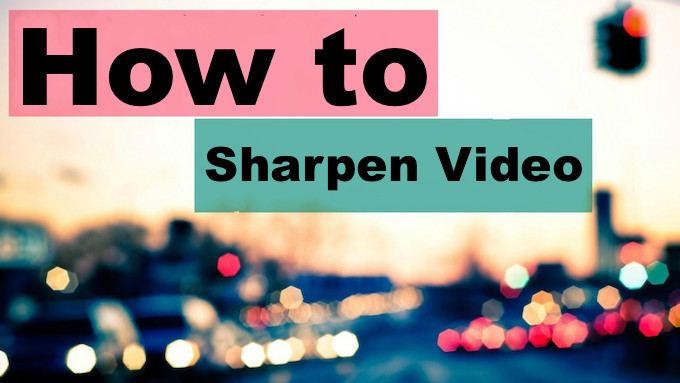 We shoot videos anytime and anywhere. The smartphone makes it so easy to capture a great work. But sometimes, even though you are shooting with the best device and under the best lighting conditions, the footage can have an exposure problem. It needs further editing to sharpen video so that it becomes more focused and clear. However, you should note that too much sharpening will make your footage look terrible. Too little, it not only makes no sense but is also a waste of time. Recently, we have tested many video editors and selected the best three for which you can achieve fantastic results.
3 Programs to Sharpen Video
Adobe Premiere
One of the greatest applications, Adobe Premiere, is an advanced editor mostly used for professional video editing. It has tools and customisable effects that you can utilize to efficiently enhance and correct your videos. You can use this when you want video sharpening software. The newest update brings in the Lumetri Color Panel & Effect which improves the color grading and enhancing ability. You can use it to sharpen the video if you want to accentuate its details.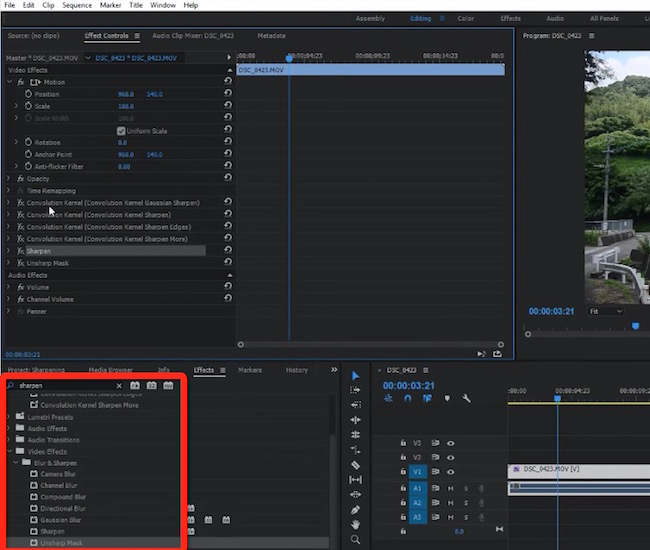 Import the file you want to edit to the program and put it on your timeline.
Search for the "Lumetri Color" effect and drag-and-drop it to your video. From "Effect Controls", click on the Lumetri effect and add masking to the part you want to emphasise.
Once done, hit "Adjustments" and move the sharpening slider from left to right to adjust the level of sharpening.
Sony Vegas
Another professional editor that you can use as a video sharpening app is Sony Vegas. Unlike Adobe Premiere which has both PC and Mac version, this non-linear video editing software that runs on PC only. The interface allows flexible and smooth editing. It also has features of Picture-in-Picture effect and ability to animate and sharpen videos, etc.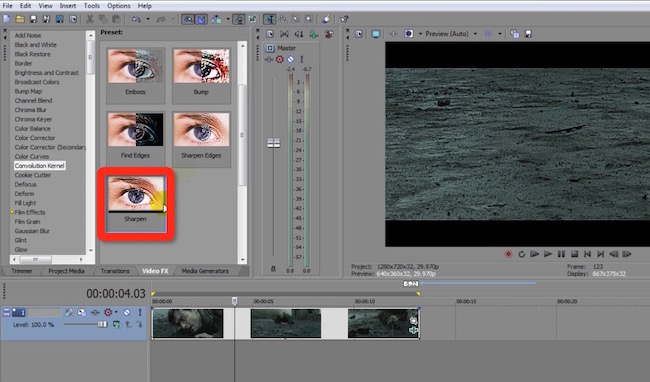 Drag the video footages to the timeline of software.
After loading your video, proceed to "Video FX" and scroll down until you see the "Sharpen" effect. Drag it to your video and a new pop-up window will appear containing the controls for the effect.
Drop down the preset and choose between Medium, Light, and Heavy. There is also a slider you can use to set the intensity of sharpening you want.
After Effects
From the creator of Adobe Premiere comes the program After Effects which is mainly focused on enriching visual effects and motion graphics. This software was once used for processing films and TV productions. Apart from its basic editor, you can also use it as an audio editor and media converter. It contains powerful editing features like chroma key, animating, and of course, balancing the color of video. Thus, you can use this as an alternative to video sharpening software.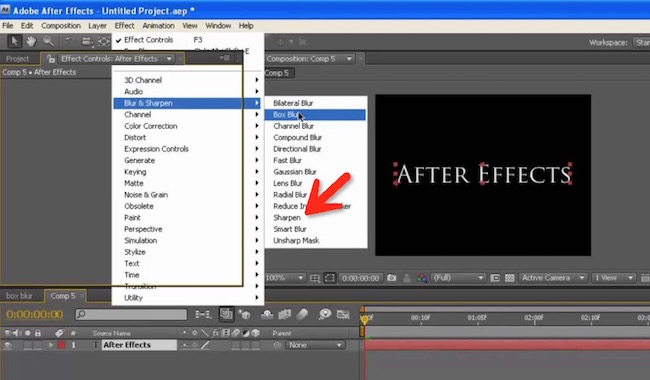 Import your clips by clicking the Create New Composition button and then hit the "Edit" button. Click on "Duplicate" and rename the first layer as "Upper" or whatever name you prefer.
Now, disable the upper layer by turning off the eye icon. From here, navigate to "Layer" > "New" > "Adjustment Layer" then drag it down so it's in the middle of the two. Highlight the "Adjustment Layer" and search for Levels under "Effects & Presets".
To emphasise the sharpness, drag the slider under Histogram to the right. Meanwhile, you can set the value of exposure and saturation on their corresponding tabs and use the Pen tool to select your subject. Once done, press on the "F" key and adjust the feather mask. Finally, hit the eye icon and apply the "Unsharp Mask" effect at 200%.
Comparison and Conclusion
For a better understanding of the three video sharpening apps, we've made a table to compare them. You can refer to the chart below and choose what tool is the most suitable one for you.
| | Adobe Premiere | Sony Vegas | After Effects |
| --- | --- | --- | --- |
| Compatible System | Windows and Mac | Windows 7, 8, 10 and Vista | Windows and Mac |
| Software Interface | Supports easy drag and drop feature | Easy to use compared to other professional tools | Requires intensive knowledge of video editing |
| Price | $19.99/month | $600.00 | $239.99 |
| Color correction and adjustment | | | |
| Multi-Cam support | | | |