I am a great music and video lover. I usually download stuffs from audio CDs and different torrent sites. After downloading all songs as well as movies that I want, I transfer them on my android phone for on-the-go watching and listening. However, I find this routine too tedious and time consuming. I've heard that users can download videos, clips and MP3s directly on your Android phone from sites like tubidy.mobile. Is this true? Also, are there any alternatives in case I don't find Tubidy well-matched for my needs?
Tubidy Review – A Quick Glance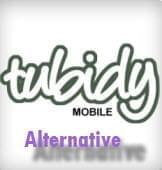 Yes, it is true that you can download MP3s, videos and movies directly on your mobile phone with the help of Tubidy. This website offers a wide variety of music from classical songs to popular singles. Videos being offered ranging from full-length movies to hit shows. With Tubidy, you don't need to install any program on your computer or android handset because you can download songs or videos directly from this site. All you need is to search MP3s/videos on your browser, click them and choose from different downloading options. Additionally, unlike other audio streaming and video downloading sites, you don't need to create an account before you can use Tubidy. You can also download as many songs and videos as you want because Tubidy doesn't have limitations.
However, beyond its free and very convenient way of downloading files, Tubidy has its own share of disadvantages making users search for other sites like Tubidy. These disadvantages are as follows but not limited to low-quality audio, fake search results, tons of advertisements, unattractive user interface, files with different content, unrelated entries, and many more.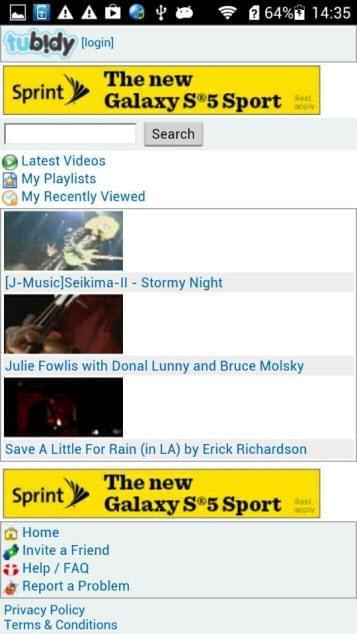 With the above reasons, Tubidy may not fancy your desires when it comes to high-quality audio and free downloadable videos. For sites similar to tubidy, check out these great alternatives below.
Alternative to Tubidy
One great alternative to Tubidy is this web-based tool. This website offers a wide variety of music and videos. It supports over 1000+ different video hosting sites such as YouTube, Break, Blip TV, National Geographic, Live Leak and many more. Additionally, music fanatics would love its "video to MP3" function where lets you convert music videos into high-quality MP3s. Although the features of this Tubidy alternative doesn't stop here, you can convert videos and record screen activity all without installing additional software on your PC.
Whereas on your mobile phone, you can use it to grab any streaming videos or audios you want. All you need to do is:
1
Open your mobile browser and type in m.videograbber.net. On the main interface, simply paste the video URL on the blank search bar, then tap the "Grab it" icon on the right side.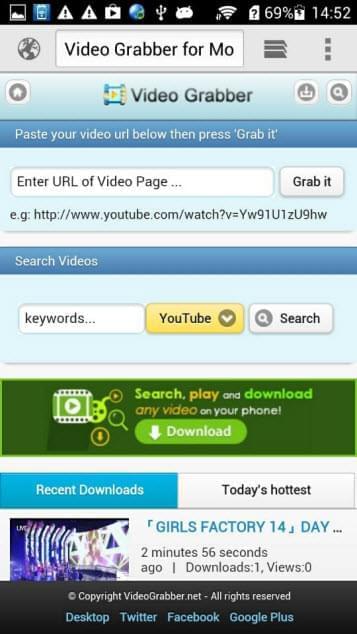 2
The app will fetch the file from video hosting site and after which you will be presented with different downloading options. Depending on the quality you desire, you can choose from 240p up to 1080p real HD.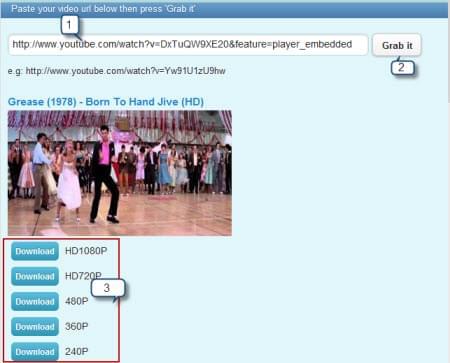 3
Select which video quality you prefer and click the "Download" button next to it. Then it will directly download the file on your mobile device. To check whether the file has been successfully downloaded, go to your phone's memory or check into the data stored in the SD card and look for the "Downloads" folder.
Many tubidy review states that tubidy comes with a not-so-nice looking interface with tons of advertisements popping out from time to time. It features a polished interface with big easy to press buttons while there are no known malware or additional applications associated upon using it.
For those who find it is unstable to download files using the web-based tool or uses on mobile browsers, no need to worry because there's an easy way around. Check out this android mobile app.
APT Video Downloader
For easy, fast and simple way of downloading videos straight on your android smartphone, the APT Video Downloader is what you need best. Unlike other sites similar to tubidy where downloading files is pretty much restricted, this mobile app is packed with convenient functionalities. The APT Video Downloader features accelerated download speed, ability to save videos in different resolutions and formats, native web browser for faster streaming of videos, support for multi-tasking, integrated media player, smart search engine and file manager.
This tubidy alternative is very easy to use; it doesn't require technical knowledge or any in-depth android skills. Just download and install it directly on your android phone.
1
Launch the application and you will notice that APT Video Downloader offers two ways of downloading videos on android phone. First is by entering the video URL while the other one is through the use of keyword search.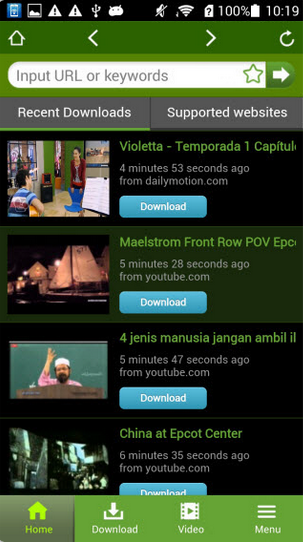 2
Whatever method you choose to download your desired clip, a pop-up download icon will appear and tapping it will give you various video quality options.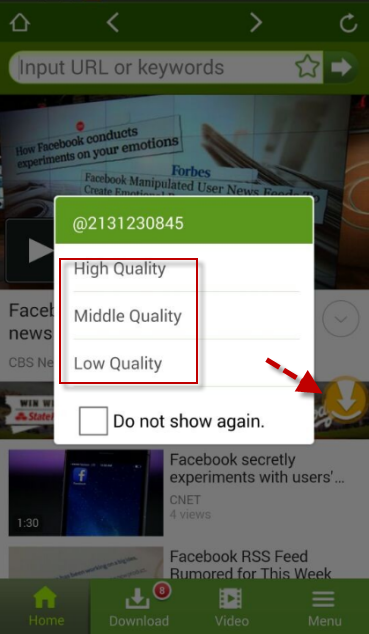 3
Tap the appropriate quality option and APT Video Downloader will automatically save the file on your device. You can pause or stop the download process by long-pressing the downloaded items.
There are many sites like tubidy.mobile that offer an easy way of downloading files online, though only a few can deliver true convenience. Whether you want to save videos or audios on your android phone, there's always an app or website well-match for your desires.